After a decade of trucking their twangy rock 'n' roll from New York to New Orleans, Albany punk rock Americana quartet The Slaughterhouse Chorus will ride off into the sunset with a farewell show at The Hollow Bar + Kitchen on Friday, November 1. The Day of the Dead goodbye party will also feature performances from longtime friends and collaborators Henry's Rifle and Charmboy (both emerging from semi-retirement for the festivities), and Boston's Coffin Salesman.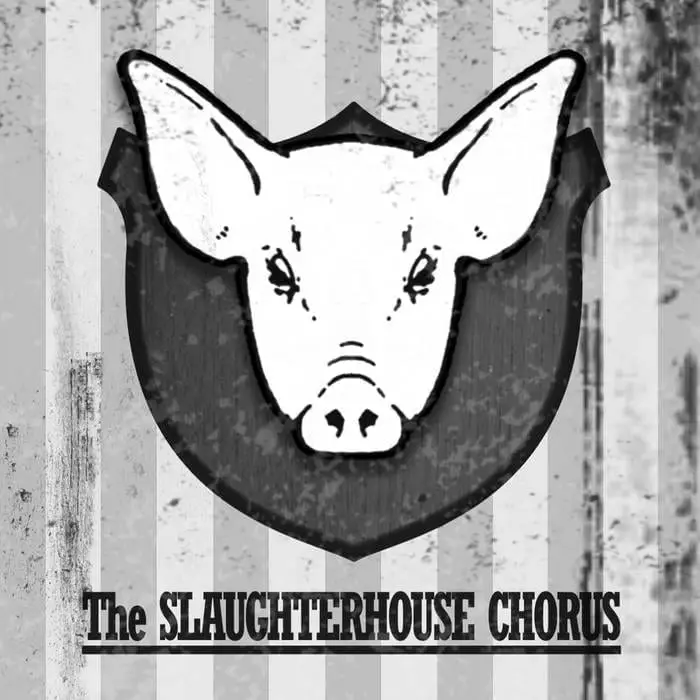 The Slaughterhouse Chorus formed in 2009 from the ashes of long-running punk/ska band Public Access, reconnecting over old country records to work up a fast and loud sound somewhere between Sun, Stax, and SST. From the outset, the band took the DIY approach they'd honed over their years of touring with Public Access to its logical extreme; they recorded, mixed, burned, pressed, spraypainted and screenprinted their own albums and merchandise, booked their own shows and tours, and co-founded the local recording collective Built4BBQ as a means to help produce and distribute music by like-minded local artists like Henry's Rifle, Kimono Dragons, Charmboy, and the Savage Randys.
Over the course of the last decade, The Slaughterhouse Chorus embarked on weekenders and tours that stretched from Boston to Kansas City, released a full-length,a vinyl EP, and a handful of singles, landed on a couple of widely distributed compilation albums, and even racked up a few "best-of" nods in now-defunct local papers.
In commemoration of their last round of shows, The Slaughterhouse Chorus released both their new EP … In the Name of Progress and their 2012 self-titled full-length album on limited edition 12″ vinyl earlier this year. The band will hold a "going out of business sale" at the November 1 show, with both records and all leftover merchandise out on the table for cheap.
Doors open for 18+ show at 8:00 PM, with music starting at 8:30. Cover is $10