Each Sunday evening from 7-9pm you'll find EQXposure on WEQX, featuring two hours of local music from up and coming artists. Tune into WEQX.com this Sunday night to hear the latest EP from Slaughterhouse Chorus, Trampoline Jetstream and more!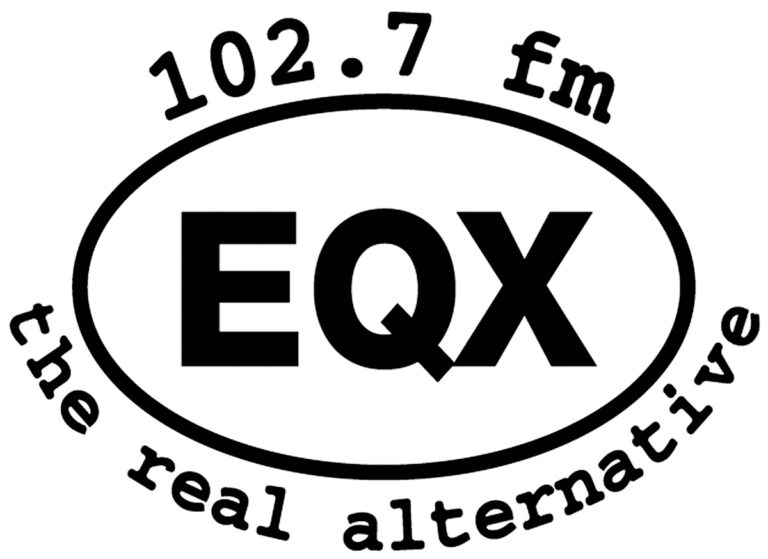 WEQX has long been the preeminent independent station in the Capital Region of New York, broadcasting from Southern VT to an ever-expanding listening audience. NYS Music brings you a preview of artists to discover each week, just a taste of the talent waiting to be discovered by fans like you.
The Slaughterhouse Chorus – ...In the Name of Progress
… In the Name of Progress is the first Slaughterhouse Chorus recording to a music collective, Built4BBQ. Albany audio extraordinaire Ryan Slowey tracked the band live in vocalist Chris Jordan's rural Rensselear County cabin, resulting in a lean and mean collection that fully represents their on-stage energy and lyric-driven songwriting. While the band's previous recordings occasionally incorporated an "Honorary Chorus" of auxiliary instrumentation ranging from banjos to horn sections, … In the Name of Progress relies entirely on two electric guitars, bass, drums, and vocals – with the notable exception of one high-lonesome bluegrass harmony section provided by John "Henry's Rifle" Pipino and Dan Wilson of Kimono Dragons and the Rechorduroys.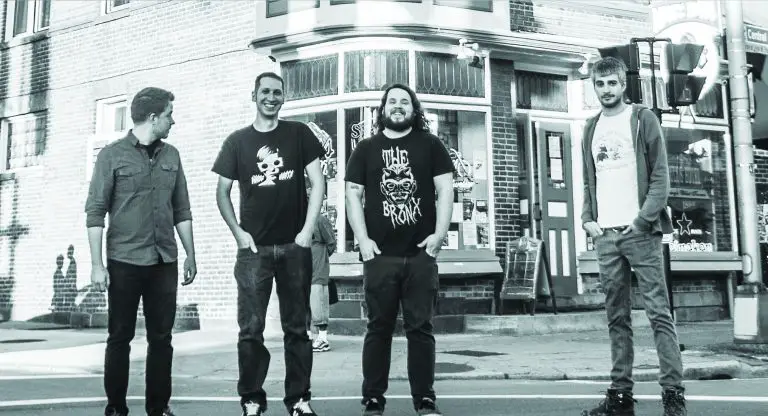 From the opening garage-punk ripper "Greenplates" to the ZZ Top thump of "Used Tombstones", from the signature country-punk barnburning of "Hambone" and "Pedestrians" to the cathartic dirge of closing track "Wellsville", … In the Name of Progress finds The Slaughterhouse Chorus stretching their sound into narrative songs that unfold like short stories set to boot-stomping sing-alongs. Simultaneously pared down to basics and more expansive than anything else they've recorded, it's a fitting swan song for a band that's spent ten years doing things their own weird way."
As for what's happening now, even with The Slaughterhouse Chorus coming to an end, the band never really stopped getting together to write and record new music. Weekly basement practices due to COVID precautions were put on hold, and later moved to Chris' socially distanced garage and started working on fleshing out a batch of Chet Atkins/Jerry Reed style acoustic guitar ideas he'd been kicking around for years that never really fit in with Slaughterhouse. This evolved into a project they're calling Timing. It has a lot of the country/Americana side of Slaughterhouse, but much more weirdness and much less punk rock.
Trampoline Jetstream – "Jerry"
Utica's Trampoline Jetstream will also be featured on this week's EQXposure, with Pearson spinning their song "Jerry."
The four person indie rock band began to record "Jerry" in Utica two years ago. Before they could finish, vocalist Nick Vanderwood suffered an injury that left him unable to sing. The band put the project on hold until February 2020, just before the COVID epidemic put everything on pause. Trampoline Jetstream had finished recording, but had to delay production and gigs further. Read more on Trampoline Jetstream here.