On Saturday November 4, Teddy Midnight returned to the Knitting Factory in Brooklyn with a new lineup for their first hometown gig in months. The genre bending duo In Flux and party-starting DJ Tucci kicked off the night. Teddy Midnight, now consisting of bassist Sean Silva, drummer Adam Magnan, and new member Danny Caridi formerly of Chromatropic on keys, debuted brand new material including originals and covers.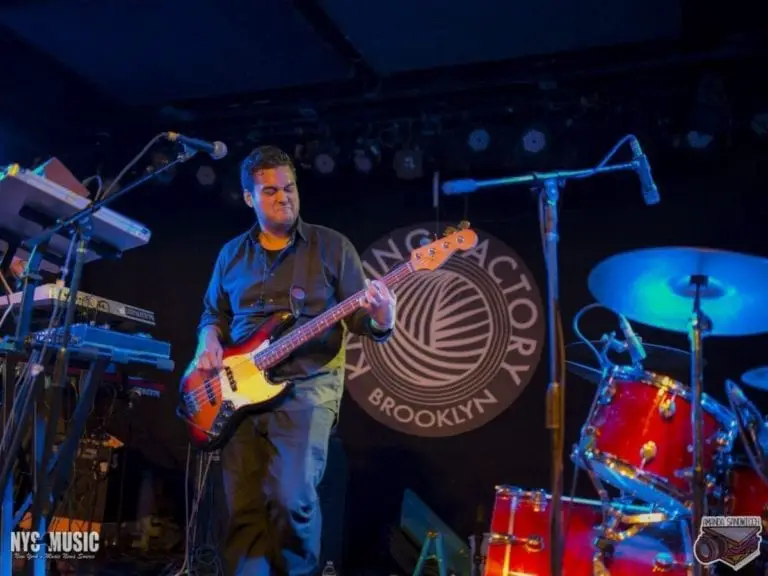 The trio kicked off the set with a cover of The Chemical Brothers "Go," setting the tone for the night. Next up was the new original "Menudo Phalanges" that is a high energy disco romp in the vein of LCD Soundsystem's relentless grooves. After a cover of EDM classic "We Are Your Friends" by Justice and Simian, the trio invited former Chromatropic guitarist Andrew Carton to the stage. Carton ripped through the first old Teddy song of the set, "Velvet Mist," and continued through another new tune, the funky deep house influenced "French Press" and then a jam filled cover of the New Deal's "Back to the Middle." The trio then threw down a cover of Deadmau5's "Some Chords" that lead into the third new song of the night "Moon Funk" and a raucous cover of Prodigy's big beat hit "Smack My B****Up," an ode to cranking up the volume on a DJ mixer, a fitting end to a high energy set.
The band's exciting new direction is sure to turn heads and get crowds dancing from start to finish. Upcoming shows include The Hollow Bar and Kitchen in Albany Dec. 8 and Pacific Standard Tavern in New Haven on Dec. 9, both with Consider the Source, followed by a return to New York City on Dec. 28 to play a Phish Pre Party at American Beauty. Listen to the set below!
Setlist: Go, Menudo Phalanges, We Are Your Friends, Velvet Mist >French Press, J > Back to the Middle, Some Chords, Moon Funk, Smack My B**** Up