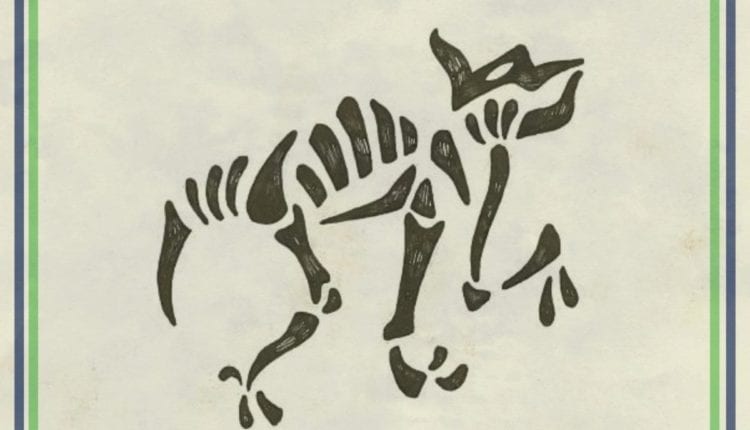 If you've ever experienced live music in Western/Central New York, the chances are you've heard Collin Jones. Whether he is out playing with Haewa, Ocular Panther, Stereo Nest, or collaborating with other local artists, the man exhales music. His new EP Specimen is a beautiful assortment of innovative folk-inspired melodies, and a raw reflection of the true essence of human existence.
The first notes of Specimen transport the listener to a different dimension. The intricately woven acoustic rhythms and spacey loops featured throughout create an aura that is somewhere in between the past and future, but certainly not in the now. If you close your eyes and dig deeper into the EP you may suddenly get the feeling that you are alone, lost on a farm in Medieval times. However, you cannot be sure you have gone too far into the past as spaceships and the glowing effects of technological advancements cautiously linger above. The combination of folk-influenced songwriting with psychedelic loops throughout create a futuristic Americana sound that can delicately be defined as an Emersonian audio experience.
It would not be fair to single out any particular track when discussing this EP, as each individual song molds together to create a magnificent sum. Had Jones decided to record the songs as a string of instrumental tracks it would be worth your listen, but thankfully he chose to layer it with soothing vocals and thought-provoking samples. The theme of the album can be heard scattered throughout, and demands that you truly examine the human condition. He asks substantial questions like why are we here, and what's it all for? However, he dares not provide answers, but rather guides the listener to an optimistic acceptance of the world we live in. As you reach the end of the final track, 'Chapel Perilous,' you are a caught in an anxious daydream of wanting more with the feeling of being lost in a snowstorm and glad to have nothing left to do but keep wandering. It would not be inappropriate to queue up "Throw Hands" again, and spend a little more time in the angelic world of Collin Jones.
Key Tracks: Throw Hands, Specimen, Cube