In anticipation of their debut EP, Broken Dance, set to release on May 6th, Gooseberry has dropped the titular track of their forthcoming project. The Brooklyn band, consisting of Asa Daniels, Evin Rossington, Sam Rappaport, and Will Hammond, is slowly building an underground following.
Recently, the band placed in the Final Four in NYSMusic's March Madness 2022 bracket, and their newest release continues to highlight their talent.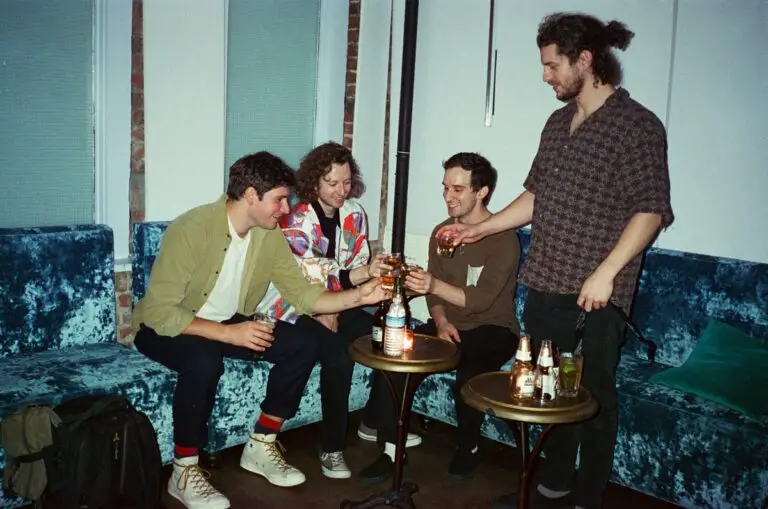 Gooseberry's music is a magnificent blend of soulful R&B and indie-pop. Their newest release continues to showcase this amalgamation. The titularly titled track, "Broken Dance," features a happy yet inquisitive piano roll. Accompanied by a melancholic violin and intimate lyricism, the track wonderfully captures the antonymic feelings of intimacy and loss.
The four-piece talent will also be touring the American Northeast. In New York, they will return to the Bowery Electric on April 14th and to Brooklyn's Knitting Factory on May 21st. Additionally, the band will also pass through the Finger Lakes region and will play at Grist Iron Brewing on June 11th.
TOUR DATES
04/13 – O'Brien's – Boston, MA
04/14 – Bowery Electric – New York, NY
04/16 – Transparent Clinch Gallery – Asbury Park, NJ
05/21 – Knitting Factory – Brooklyn, NY
06/11 – Grist Iron Brewing – Burdett, NY
Gooseberry is set to have an exceptional 2022, for more information on the band and to pre-order Broken Dance, visit gooseberryband.com.