I had never been to a country music festival until I attended the 2016 Taste Of Country Music Festival, and I honestly did not know what to expect. The yearly festival was held June 10, 11 and 12 on Hunter Mountain in Hunter, NY. Driving into Hunter, NY, I had to double check my GPS to make sure that I was in the right place. I was fairly surprised that mega country stars like Kenny Chesney, Jake Owen and rock star Kid Rock, artists who usually sold out stadiums such as Ford Field and Gillette stadium with capacities of over 60,000 people would play a small mountain town with a population of just over 2700 people. But the small town, usually known for it's superb winter skiing, with its amazing mountain views, ended up being a great choice for the fourth annual Taste of Country Festival, which set a new attendance record with over 53,000 fans over the weekend.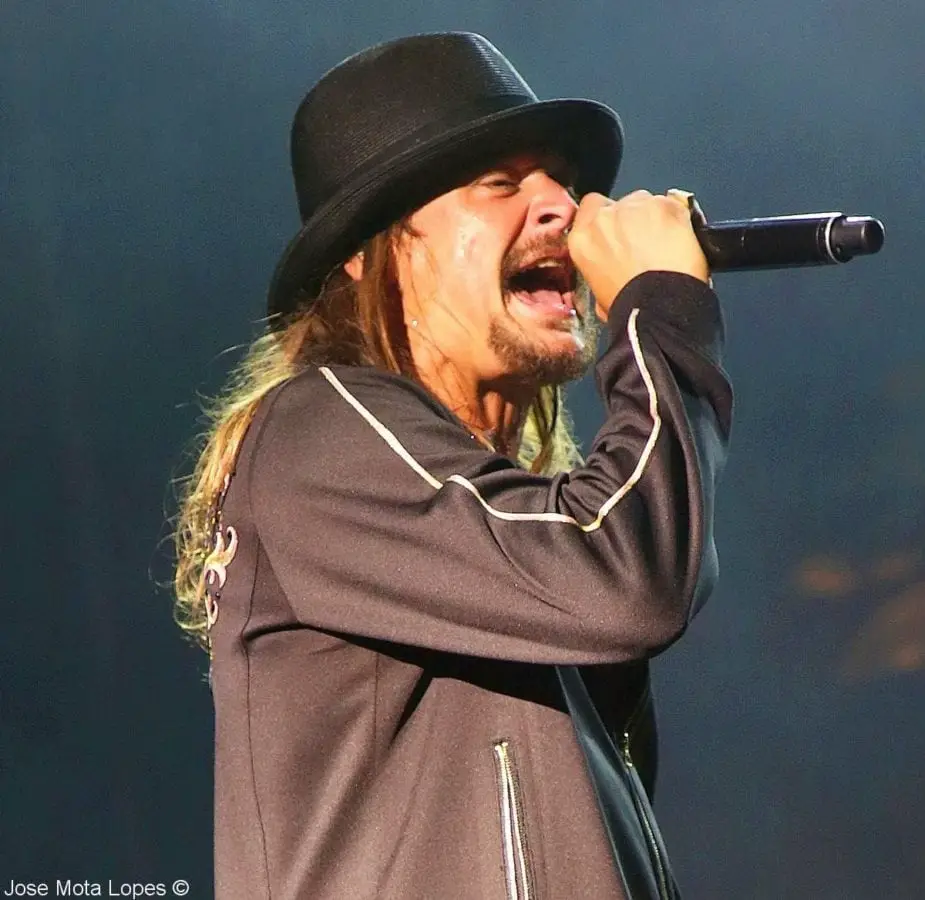 The festival split it's acts between two stages, the main stage, named The Dodge Ram Guts and Glory Stage which featured the festival's bigger acts, including the headliners, and the Bud Light Stage, which featured up and coming country artists. This provided three days of back to back country music, with a touch of rock to keep things interesting, and kept this reporter running back and forth between the stages to try to catch most of the action. The first day of the festival was headlined by Kid Rock, and featured Big & Rich, The Cadillac Three, Logan Brill, Annie Bosko, Jana Kramer as well as Dylan Jakobsen.
Annie Bosko, was the only artist to be featured on both the main Ram Stage and later in the day, the Bud Light Stage. Bosko is an American Idol alumni, and has paid her dues singing backup vocals for the likes of Adele and Darius Rucker. She was named by Rolling Stone Magazine as "One Of 10 New Country Artists You Need To Know: Summer 2015." She has powerful voice and backs it up with a bold on stage attitude. I was especially impressed by her single "Crooked Halo."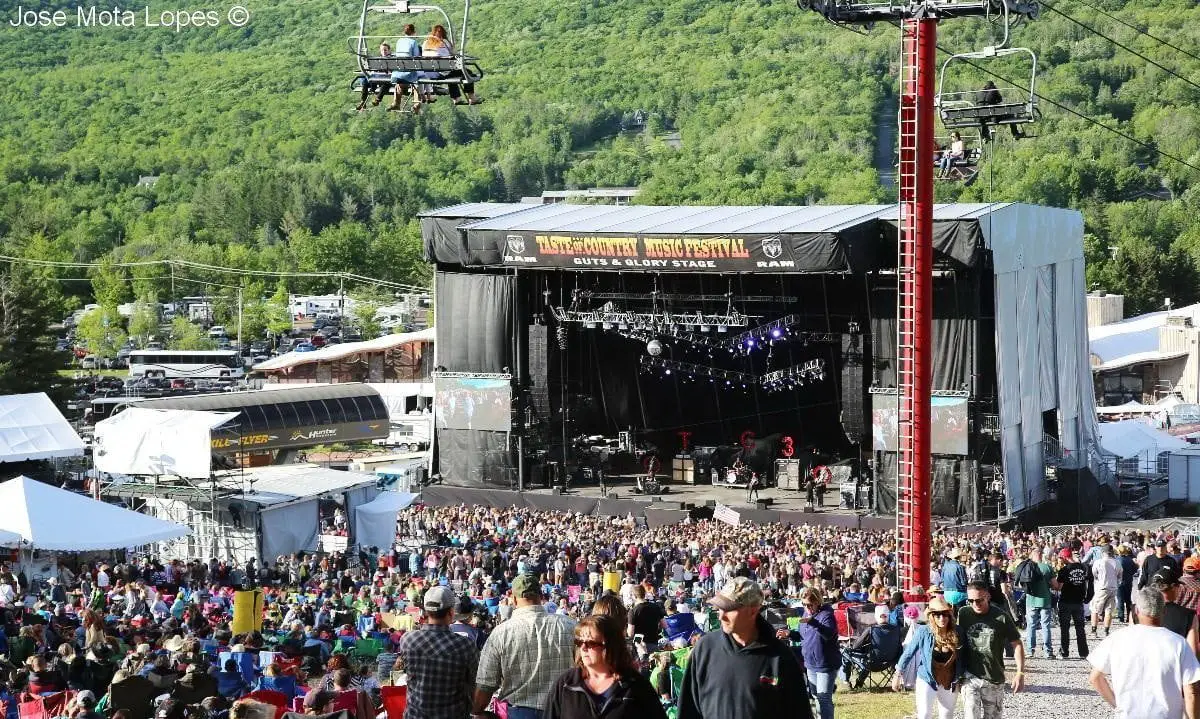 The Cadillac Three took the Ram Stage at 6pm. The Cadillac Three or TC3 as they are also known, launched their first album in 2012, and are currently on tour with Florida Georgia Line. Each member had long hair and wore a baseball cap over it. Their look, sound and love for the South, reminded me of a modern Lynyrd Skynyrd. The group told the crowd about the first time they played a show in New York, a few years ago and were worried about how their brand of country would be accepted this far north, but then realized that there were more rednecks up here than in the South.
Up next was Logan Brill on the Bud Light Stage. Logan released her first album in 2013, but has been preforming in front of crowds in Tennessee since she was 11. I was impressed with the diversity of her music, she was able to transition from the blues, to country and pop without missing a beat. Her experience showed in the emotion and soul that she brought to her performances. I especially loved her heartfelt single, "World Still Round".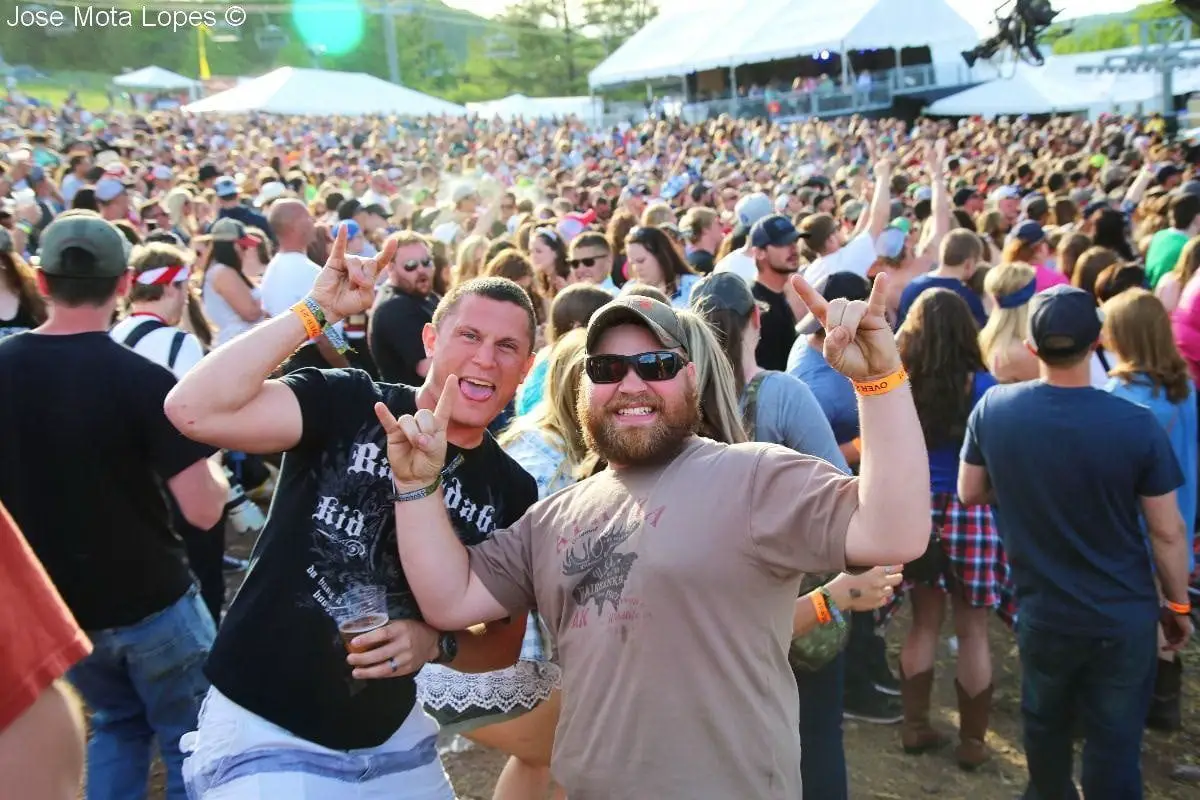 Once Logan finished her show, I rushed back to the Ram Guts and Glory Stage for Big and Rich, who broke out to the country music scene in 2004 with their mega hit "Save a Horse (Ride a Cowboy)", and have been making country music history since. Including a CMA, ACM and CMT nomination and two platinum albums. The crowd definitely responded to them and seemed to sing along to most of their songs. Their on stage, fun loving energy animated the crowd who seemed to enjoy every minute of it.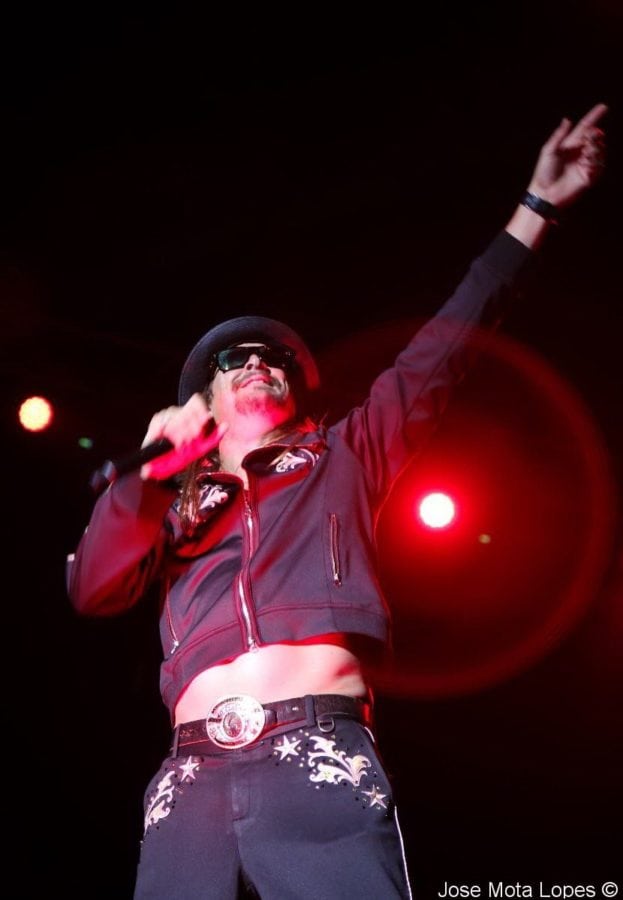 Last but definitely not least, Kid Rock took the stage around 10 o' clock to end the night with a bang, both literally and figuratively. Kid Rock is one of the few artists to successfully be able to mix rock, rap, and a touch of country. He released his first album in 1990, a second in 1993 and his third album in 1996, but it wasn't until 1998 when he released his fourth album, Devil Without A Cause that he found success. His 1998 album sold over 10,000,000 copies and ensured that he would become a household name. His appearance was met with screams and cheers. At one point during his performance, with a grin, Rock lamented to the crowd that he had no idea why he kept "getting booked at all of these country festivals."
Perhaps it was because, although he did not technically sing country music, he definitely embodied what southern rock was all about, and that his modern cowboy persona fit perfectly in a country festival. Rock showcased his musical talent during his show by jumping between being the lead singer, to the drummer, to playing the piano, to playing the guitar, to playing DJ by scratching on the turn tables, while at the same time pouring himself a glass of Jim Beam. The show even included a row of moving, mechanical flame throwers behind Rock and a few loud bangs at the perfect moments in various songs. This put an amazingly explosive end to had already been an amazing first day at the TOC festival.