Beach balls were flying and raindrops were falling during CountryFest at Saratoga Performing Arts Center. Hosted by 107.7 WGNA, a country radio station out of Albany, CountryFest featured A-list country acts like Eli Young Band, Big & Rich, and Old Dominion. SPAC's Live Nation Country concerts usually have a large turnout and this was no exception. The amphitheater was filled by the time Eli Young Band took the stage at 6:30 and the fans had already been enjoying themselves tailgating in the parking lot before making their way to their seat or placing their lawn chairs in the perfect place to view the concert.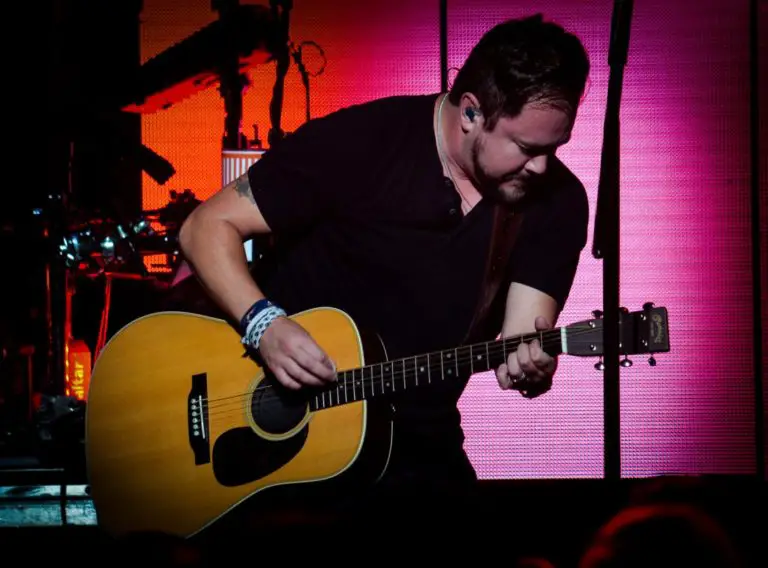 Eli Young Band kicked off the show with a roar from the crowd. The rain didn't keep the fans from having a good time singing along to the band's hits, such as "Crazy Girl" and "Drunk Last Night." They were a perfect opening act. Getting the crowd pumped with some of their country classics from the 2000's, Eli Young Band started on the right note. Lead singer Mike Eli's voice sounded just like the recordings fans know and love. It was very refreshing to hear country music sound as real as the topics being sung about.
The show took a turn when a DJ from Schenectady, New York started playing confusing mash-ups of country hits with early 2000's hip-hop high school dance songs. Country music has been in its teenage phase of life and experimenting with many different elements of music, some further away from the singing pedal steel and lively fiddle riffs than others. An avenue that many country artists have tried out is rap and hip hop, incorporating the use of drum machines and quick-witted rap verses.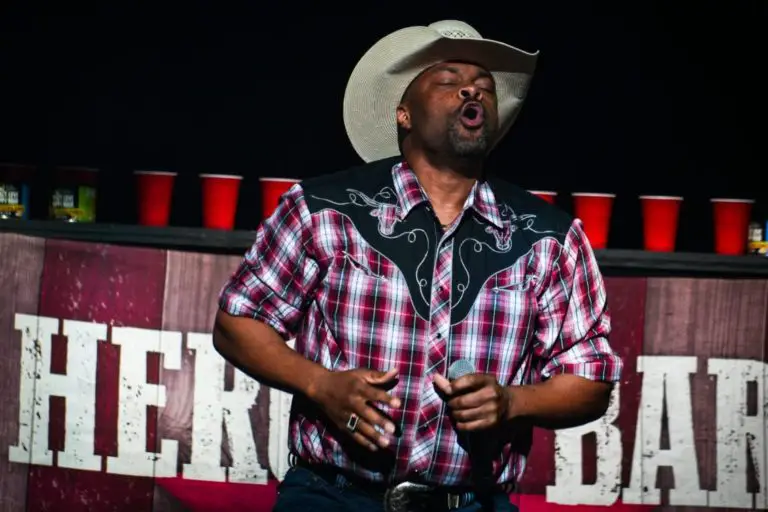 Big & Rich displayed that they are one of those artists that decided to drive head-on into this new sub genre of country music by inviting Texas country rapper Cowboy Troy on stage with them to add clever verses to their old songs and many of the cover songs that they performed. The whole performance felt a little too far from the celebration of country music that one would expect when going to a country music festival. They definitely brought the most "Wow" factor to the show and, for better or for worse, the crowd seemed to enjoy it. There were many parts of the performance where the looks on fans' faces said, "What is going on?" Mostly when a man in a Spiderman suit came out and they started singing the Spiderman theme song. One commendable aspect of the show that was heartwarming and made any sense was when John Rich invited a United States veteran on stage and asked him to say a few words. After the few minutes of clarity, it went right back into a medley of songs from all different genres, from "American Pie" by Don McClain to "Uptown Funk" by Mark Ronson and Bruno Mars, before finishing with their smash hit "Save a Horse (Ride a Cowboy)." Overall, the whole set left fans happy but slightly confused and wondering if they were still at CountryFest.
The night ended with the high energy, lovable group of guys known as Old Dominion. Their pop-country hits had people singing along and dancing until the end of the night. Matthew Ramsey's charming personality reached out to many fans in the front by giving out high fives and signing personal items. They played a humanizing acoustic set while sharing their stories coming up as songwriters in Nashville, Tennessee. Playing songs that other country artists such as Blake Shelton and Dierks Bentley have made famous, the frontmen of the band, Matthew Ramsey, Trevor Rosen, and Brad Tursi, revealed to the crowd that fans had been listening to their music for a while before Old Dominion was even making music together. Their story was very inspiring and the short acoustic versions shed light on not just how musically gifted the group is, but what brilliant songwriters they are as well. They announced that their new album is coming soon and gave CountryFest a sneak peek at a new song on the record called "Smooth Sailing." The tune fits perfectly into their sound with a catchy melody and clever lyrics. Country music fans should keep their eyes and ears open for Old Dominion's next album because if the rest of the record is as good as "Smooth Sailing," it will be a great listen that embodies the fun aspects of country music.
Photo gallery by Dakota Gilbert.