written by Matthew Romano
In the early part of the decade Alan Evans had been playing with his band Soulive and every other big name in music. In 2004 he had the notion to collaborate with some of his closest friends to put out his first solo album. Let It Ride was only released on CD in Japan, but now 17 years later Alan Evans' 2005 album has been released to all on February 26, 2021 by Vintage League Music. The record features bonus tracks and a snippet of Alan live in Upstate New York from 2005 with some of the cast.
He recruited some of the best names of the modern funk soul scene to help him record it. Neal Evans, Sam Kininger, Aaron Bellamy, Nikki Glaspie, Mike Feingold, Ruslan Sirota, Cochemea Gastelum, Atticus Cole, Amee Jana and Skip Jennings. The music was recorded, mixed, and mastered by Evans at his Iron Wax Studios.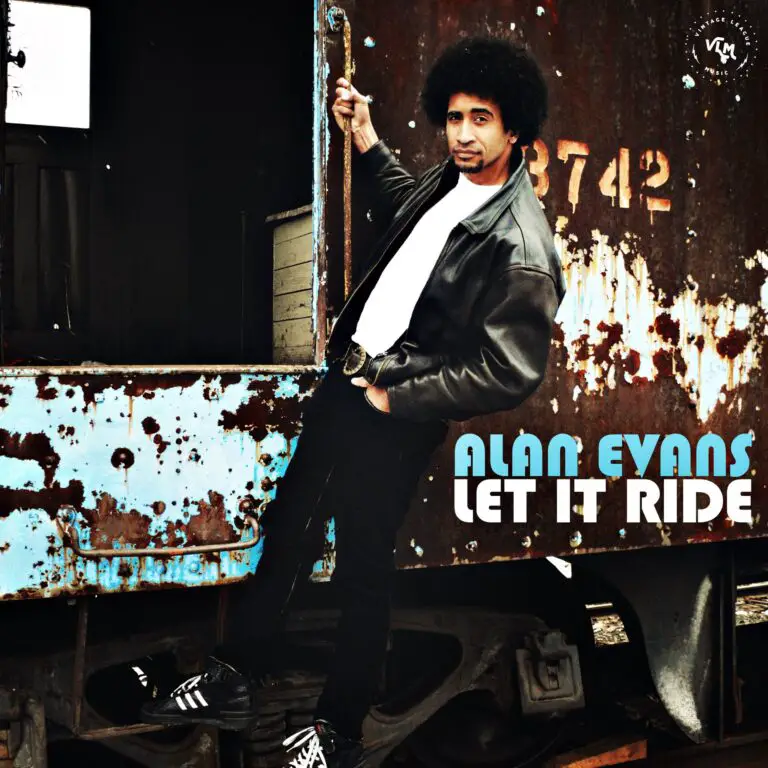 The album features Alan locked in with bass player Aaron Bellamy for every track to hold down the bottom end. All the right personnel start the groove on "Do It Again" where Evans channels his inner James Brown shot calling " Only Way to Do It, Is to Do it, So hit me Sam!!" that drops an iconic Kininger saxophone solo to get your head wrapped on the familiar funk these cats bring. "Can you feel this sound?" Evans vocals ask the same question "Auhhhh, are you with me?" for the appropriately named track "Are You With Me?" that also features Sam K on Saxophone. Answer most given, "Right on, Right on, Right On!"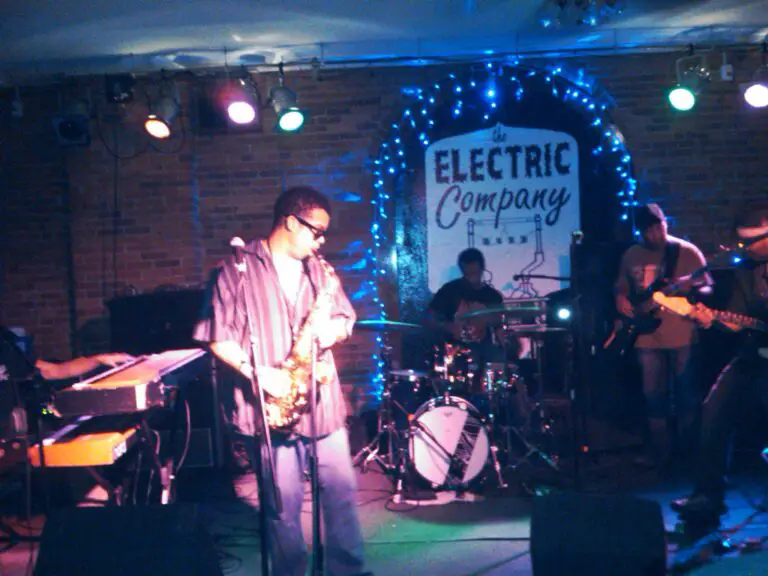 To exit with the heavy funk, Evans gets his brushes out on 'Welcome To The World' where his vocals on this tune sound as soft as Hendrix on 1983… (a Merman I Should Turn to Be). Saxophonist Cochemea Gastelum helps set a worldly tone through the orbits on "Low Down Low." To help come full circle on the recording Nikki Glaspie, Amee Jana and Skip Jennings lend their profound voices over the backing groove that kicks the record off on the "Do It Again Outro."
In light of his Upstate New York roots, Alan chose to release along with Let it Ride, the second half of a live album from Saratoga Springs on February 5, 2005 at Skidmore College. Saratoga native and former band mate Peter Prince encouraged this particular set, which encapsulates the whole mood of this release – Alan leading the improvisational pack with Aaron Bellamy on bass, Mike Feingold and Jeffery Lockhart on guitar. They stretch out on the live bonus tracks in front of the crowd many Februaries ago that even features a Jimi Hendrix mash up of "Purple Haze" and "Third Stone from the Sun" on the final track. We should be glad Alan Evans and company decided to "Do It Again" this year for the release of this funked up record.
Key Tracks: Do It Again, Are You with Me?, Welcome to the World
Purchase the Album here and look for our interview with Alan later this week.