written by Matthew Romano
Lettuce finished two nights in the Adirondacks as part of their "bring back the love" Summer 2021 and converted Charles R Wood Park to "Lake George Duke," in honor of funk keyboardist George Duke. Lettuce founding member Sam Kininger special guested on Saturday night.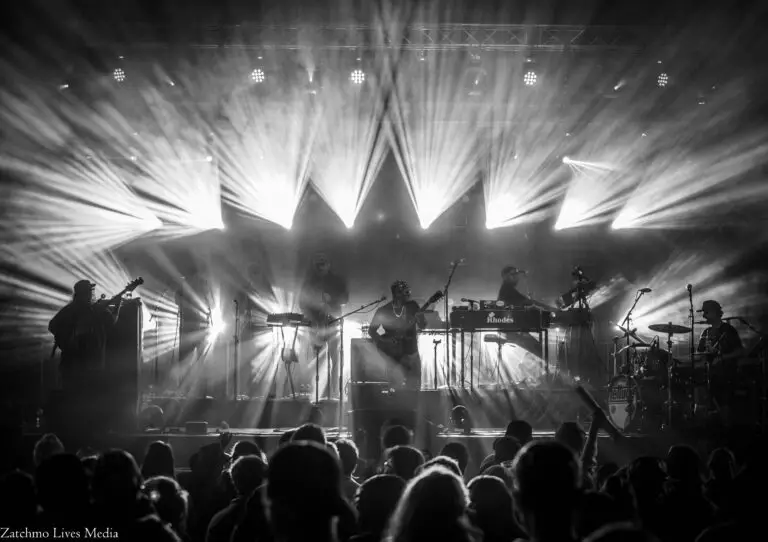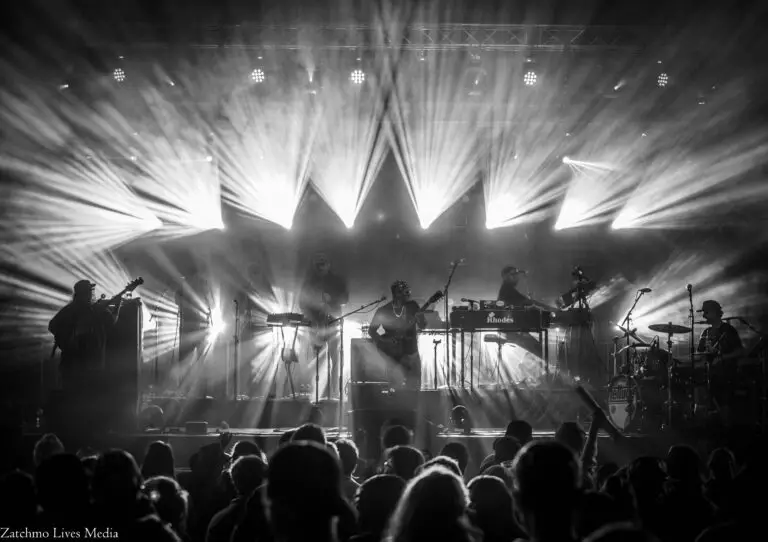 "Sam's The Godfather of Lettuce, he believed in us before we did," said Lettuce drummer Adam Deitch. The current Lettuce hybrid batch has guitarist Adam "Shmeeans" Smirnoff on guitar, Nigel Hall keyboards/vocals, Adam Deitch on drums, Erick "Jesus" Coomes On Bass, Ryan Zoidis on saxophone and trumpeter Eric "Benny" Bloom. The groups second to last New York show was at the Capitol Theater on 4/20 with special guest John Scofield.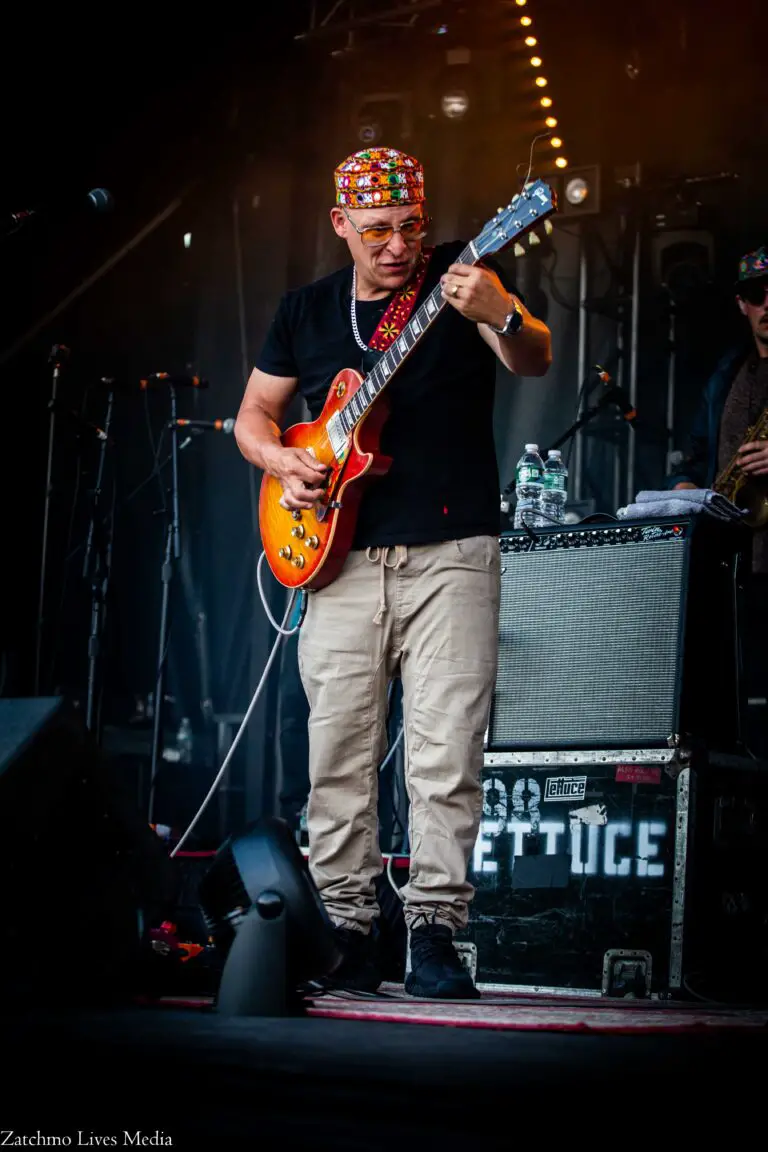 Friday night included a two set performance and encore. The evenings highlight was an original off Lettuce 2008 album Rage! "By Any Shmeeans  Necessary" mixed with a New York instrumental tribute to Notorious B.I.G. The band laid down the original funk track "Juicy Fruit" that the Brooklyn artist sampled.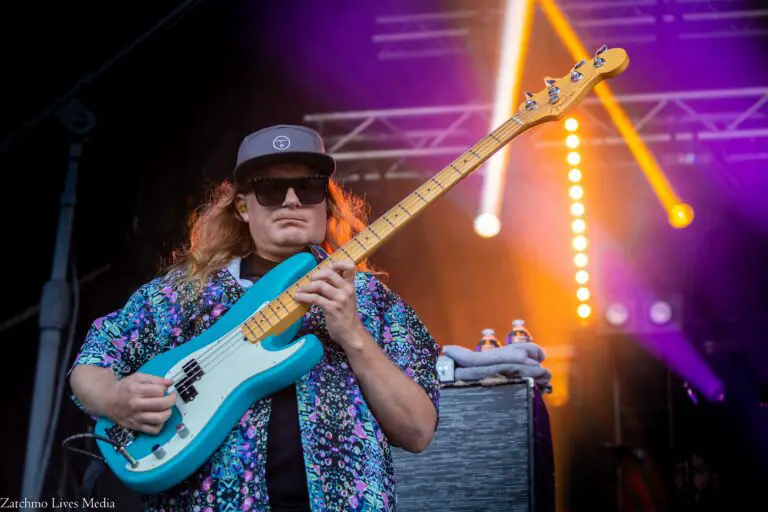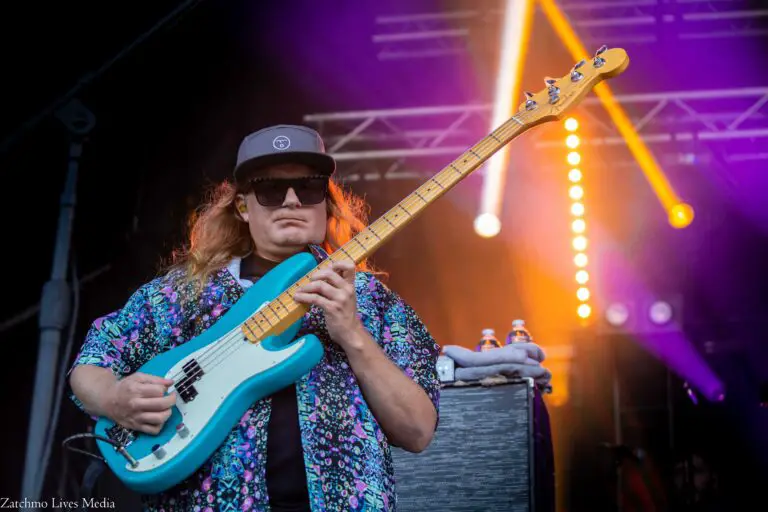 Rolling off this great energy the band put on an epic Saturday night show with special guest Sam Kininger. Sam's on stage presence was the ultimate "Break Out" for live sets this year. The second set culminated in another New York nod for "Madison Square." It got everyone on the bandstand lifted with the grooving audience.
This was Uticat's Kininger second live performance this year. He played his sons wedding at the Stanley Theatre in Utica where he last performed with Lettuce on November 20 2019. "The Sam Fam" were all in attendance for a funked up reunion on the newly crowned "Lake George Duke" Guitarist Micheal Wooten said of the performance "You can tell they are having fun again up there" The band encored with a kickin cover of the James Brown classic "Funky Drummer."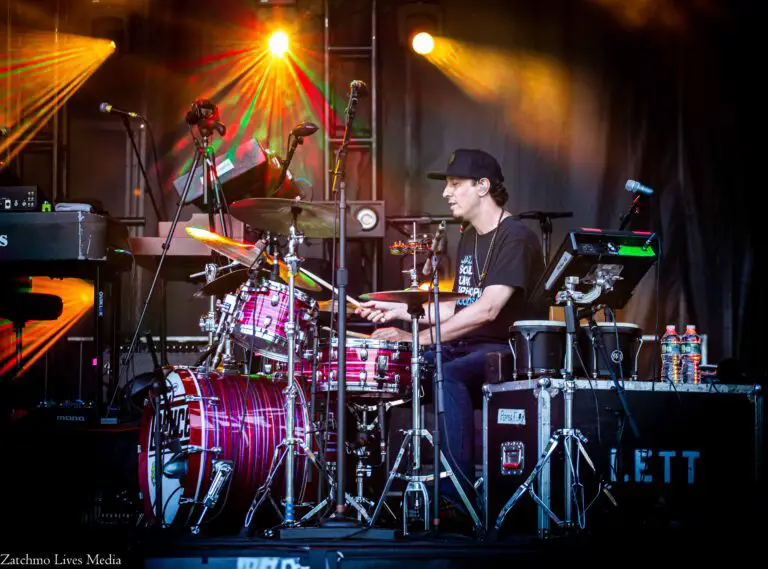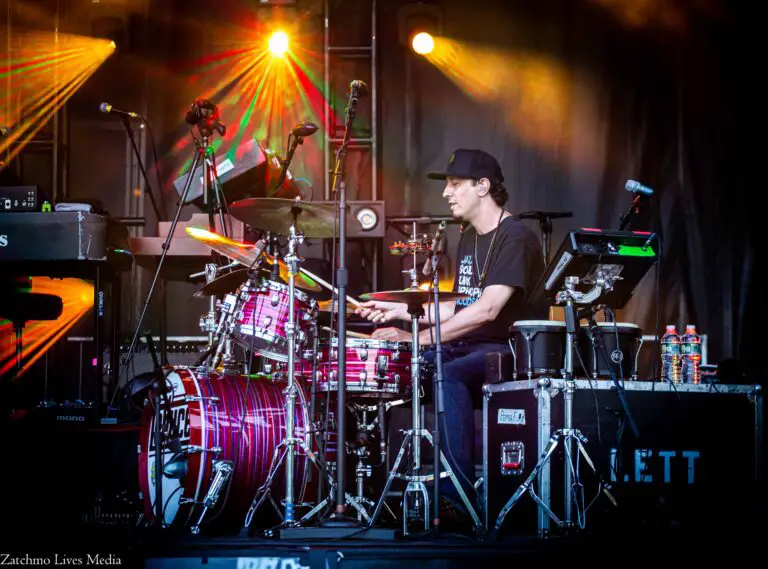 Drummer Adam Deitch and Bass player Erick  "Jesus" Coombs kept the Saturday night groove going at KRIS & Co featuring Ryan Dempsey after show party in town. The duo jammed on the spot to samples of the Grateful Dead's "Shakedown Street" and J.J. Cale's "Cocaine." 
Lettuce kept burning in the Empire State on Wednesday July 14 for their third New York date, this time at Lewiston's Artpark. The historic park stage sits next to the running Niagara River across from Canada. The band and audience played off the great landscape for a three hour set and encore. The sunset over the border brought out a third stone from the sun tease by guitarist Adam Smirnoff. The crowd responded to Lettuce outbursts of groove by throwing heads of actual fresh produce lettuce in the air during the performance.
The band resonated by debuting a brand new song not on the setlist named "The Lock," off an upcoming record. Lettuce is bringing back the love this summer and knocking out crowds along the way. Nigel Hall's vocals over the grooves, "Think I'd better let it go, looks like another love T.K.O. (Oh, Oh)" during a Teddy Pendergrass Cover.
The band encored with "Everybody Wants to Rule the World" by Tears for Fears to keep this '80s-style New York summer resurgence of live music. Lettuce returns to New York at Brooklyn Steel on November 6 2021.
Lettuce 7/9/21 Lake George, NY: Blaze, MR Shminklehuffer, Kron Dutch, Shmink Dabby, By Any Shmeans Necessary( Don't stop the music/Juicy Fruit) Ready to Live, Larimar, Trilogy->Trap->Makin my way->Checker Wrecker, Suppit, Do it like You do
Encore: RVA Dance
Lettuce 7/10/21 Lake George,NY: Luck of Lucien->Krewe, Pocket Change, Gratitude, Mr Yancey, Sam Huffs Flying Machine->Squadlive Royal highness, Supit, Don't Change, Breakout–>Relax, Nyack–>Madison Square Encore: Do it like you do (funky drummer)
Lettuce 7/14/21 Lewiston, NY: New Reel, Royal Highness, In the Middle -> Silence is Golden, SquadLive, Fly, Phyllis, Love TKO, RVA Dance
Encore: Everybody Wants to Rule the World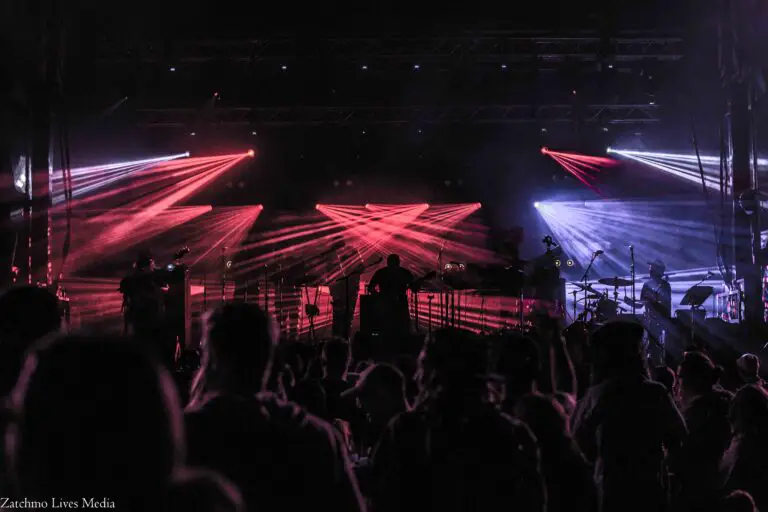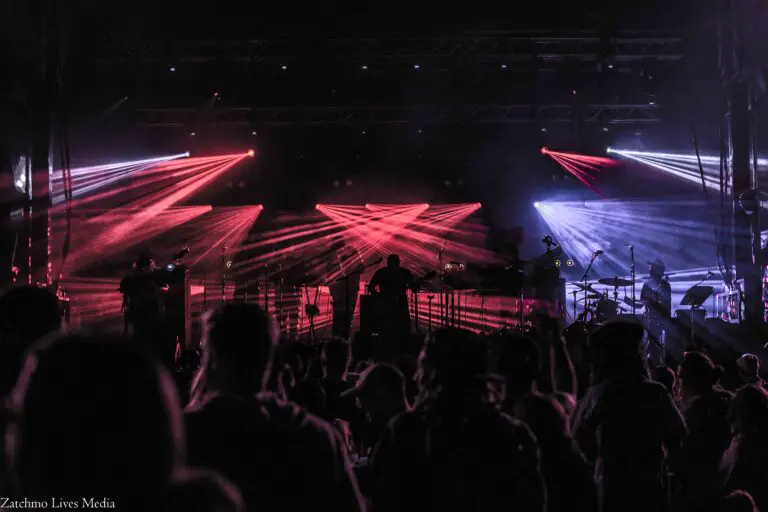 Lettuce guitarist Adam "Shmeeans" Smirnoff  and drummer Adam Dietch spoke with NYS music about past, present and future music experiences in the state. 
Matthew Romano: Tell me about some music you have seen live in New York State that helped put the groove in you 
Adam "Shmeeans" Smirnoff: I remember my Uncle bringing me to see Stanley Jordan at the Blue Note in NYC. That blew my mind as a kid. I have all these different ages of seeing things that changed me. One of my first concerts was Robert Cray "Forecast Calls for Pain Tour." At 17 years old I saw Phish at Jones Beach for the first time and it helped me understand you could build a grass roots audience. You didn't need to be on the radio. You could follow your own path. That's how Lettuce has aimed itself. 
AS: Does seeing the Grateful Dead In 1990 at the old Giants stadium count? Sting opened and Branford Marsalis sat in on "Eyes of the World."
Seeing Prince at Madison Square Garden has to be the big one. He was such a genre breaking musician. He went up there and played what he felt and didn't have to categorize everything. I feel like for New York that's a big part of it. It's the melting pot. We're all different, a little bit of everything and try and make it a little bit like you too.  It also represents modern humanity. That New York attitude. "Just got to pull up your britches, do the best you can do and be yourself."
MR: Any current musicians that are on the scene that you have been digging?
AS: Well You have Taz, other younger cats like Justin Lee Schultz.  DOmi and JD Beck that's been playing with Thundercat. You got MONONEON. I just got to jam with Cory Henry, TaRon Lockett and Isiah Sharkey. 
MR: What about the future of your own musical journey? What's on the horizon?
AS: Well we have been lucky enough to play with some of our heroes. Our new recording that we just finished I feel we have made some beautiful music and history with Bootsy Collins. I can't wait for y'all to hear this. 
Adam Deitch: Our friend Alissa Bennevente whose an amazing bass player runs Bootsy's Instagram. She sent us an uplifting video of him speaking during our time off that gave us hope. It's Bootsy giving a positive message to everyone out there . At the end of the video he just kept saying (finger snaps) "Keep The Funk Alive" (finger snap). I immediately downloaded the sample of it and sent it to the guys 
MR: Wow. So you just took the end of him speaking on the video and sampled it? That sounds like an organic way of creating a groove. 
AD: Yea exactly. I added drums and quickly sent it to everyone in the band. They all kept adding their parts to it. 
AD: We sent it to him and he loved it. He played bass and added his vocals to it. Showed interest in wanting to make a video of it. He even eluded that he's glad a band like ours is still playing real funk music. 
MR: Sounds as if you've been added to Bootsy's shot calling like on the 1980s Dave Sanborn TV special… "Lettuce"… get ready to roll!