Andy Frasco and the UN brought their Royal Rumble tour circus to the Brooklyn Bowl on Saturday night, in the form of a high energy, wrestling themed showdown with co-headliner Big Something. Comedian Kyle Ayers doubled as the opening act and MC for the antics. The sold out crowd enjoyed the ruckus that ensued, as well as the jams.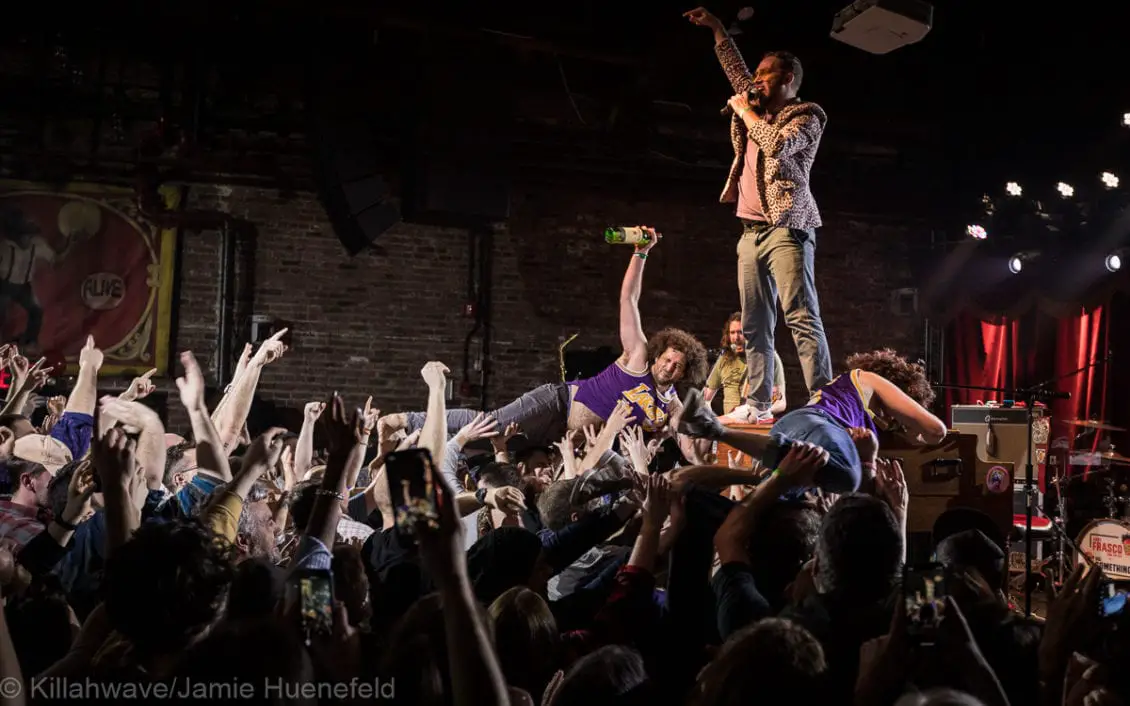 Kyle Ayers kicked off the festivities with an unusual opening set of comedy directed at jam band fans. Shortly thereafter, Big Something descended upon the stage, delivering jam rock with a Southern and alt-rock flavor, along with extremely high energy. Members of Andy Frasco and the UN joined this party dressed in wrestling masks for a notable cover of  Pink Floyd's "The Wall." At one point, Frasco dove onto Ayers, forcing him to wear a neck brace for the rest of the show. Big Something also performed the nineties throwback "Gangster's Paradise" by Coolio.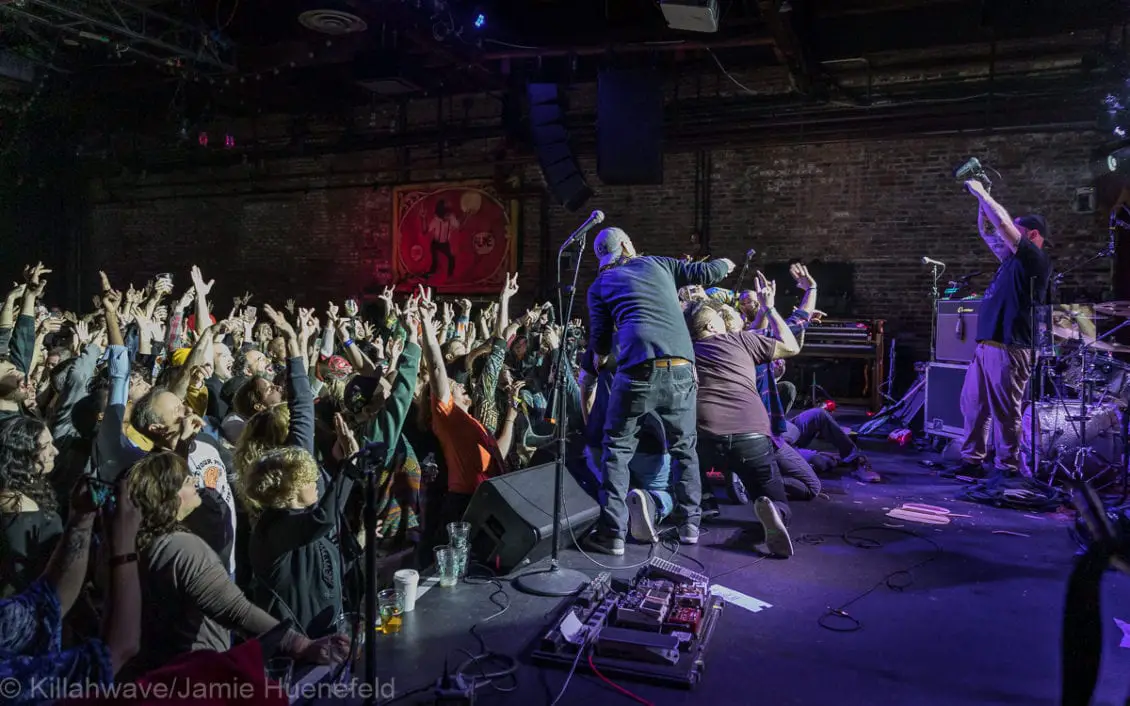 After setbreak, Andy Frasco and the UN descended upon the stage once again, this time with even crazier stage antics. Known for stage diving, Frasco went for a ride early on in the set, and sported a bottle of Jameson throughout the night. Frasco was not without support from talented guests, as guitarists Dave Brandwein of Turkuaz and Brandon Niederauer took the stage for an electric cover of "Burning Down the House" by the Talking Heads. They also played their newly released track "Keep On Keepin' On," which was well received by the crowd.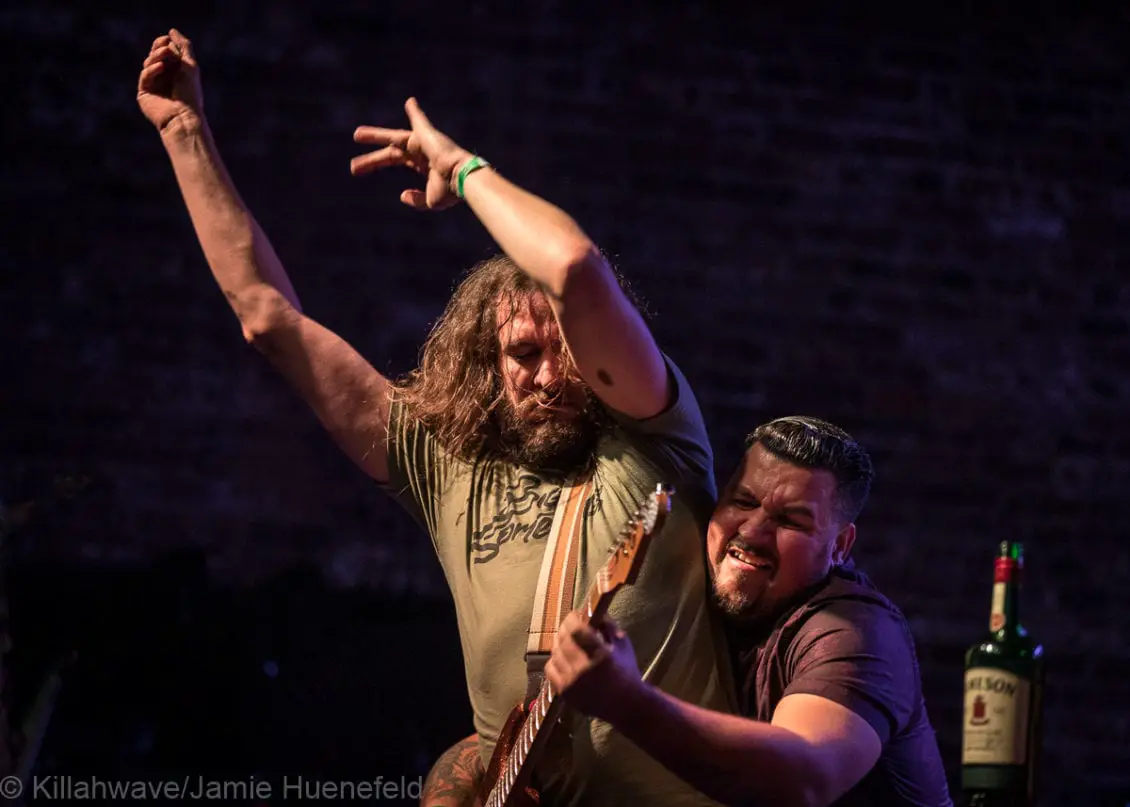 The night was not complete without a stage diving race to drive the lane and dunk a basketball into the hoop setup within the crowd. Ayers refereed this challenge, while standing on top of Frasco's piano. Frasco pulled off the victory while wearing his Wilt Chamberlain Lakers jersey.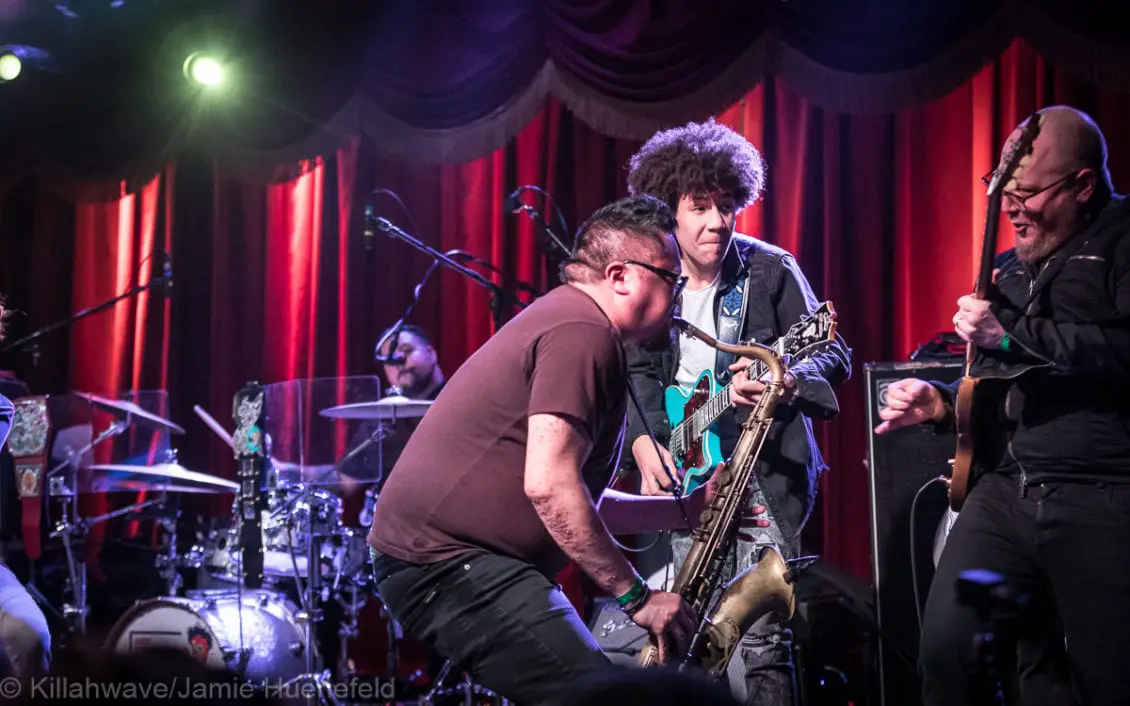 The show was highly entertaining, and included some tasty blues, funk and rock-n-roll jams. This circus is back on the road this week in NY State, performing at the Buffalo Iron Works in Buffalo, NY on Tuesday, Feb 18th. Visit their tour page for more details.