JamFam Music & Arts Festival has just released the initial lineup for the 2020 festival slated to take place at Waterloo Village from July 24-26 in Stanhope, NJ. Headlining the festival is New Riders of the Purple Sage and Melvin Seals and JGB. The New Riders of the Purple Sage will be celebrating 50 years together with a special show dedicated to the band's pedal steel guitar player who recently passed away.
Jazz Is Phsh, lespecial, Out of the Beardspace, Flux Capacitor, Creamery Station and many more finish the initial lineup, with more artist announcements expected to be coming soon.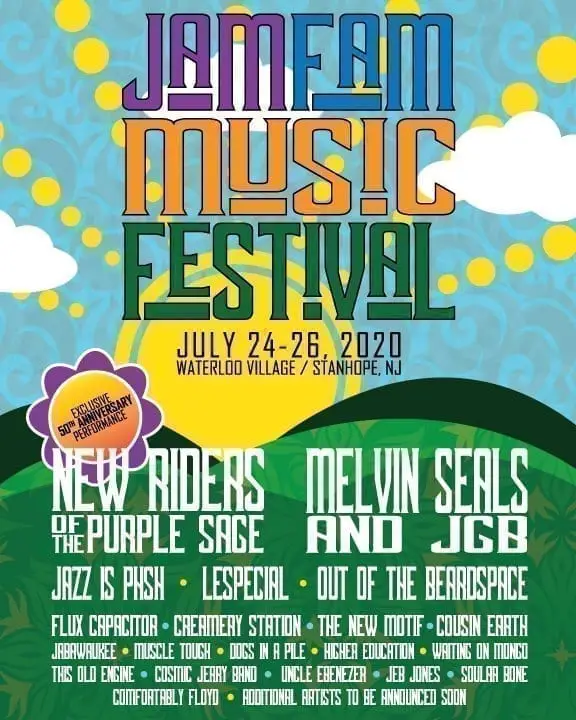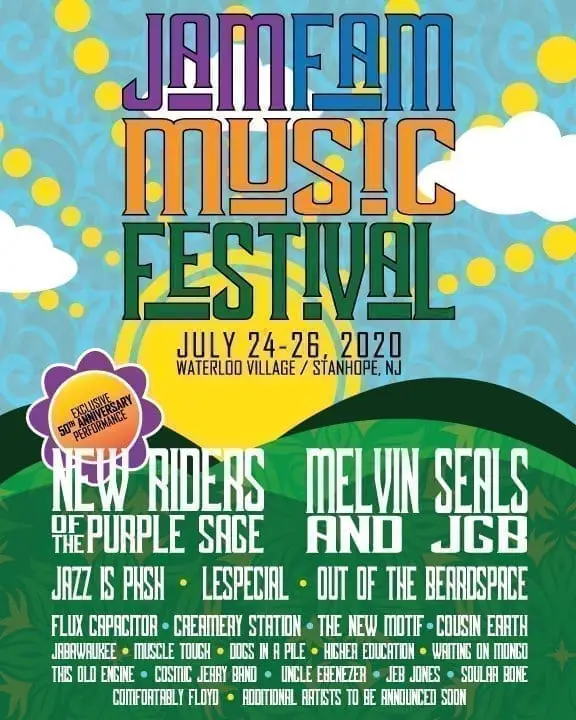 Nestled in the Appalachian Mountains of Northwester New Jersey, JamFam Music & Arts Festival is a two day camping event that creates a haven of continuous music taking place. Waterloo Village has played host to stellar performances since the 80s including Phish, Bob Dylan and the 1994 Woodstock.
"Our goal was to ignite the hallowed grounds of Waterloo and create a new beginning for this iconic venue while keeping the area spotless. The JamFam Music & Arts Festival will feature a 'Leave No Footprint' commitment to eco-conscious partying and music with an aim to protect the beautiful and lush landscape and environment."

Founder & Producer, Michael Kestin
(As stated in a press release)
Available now are a limited number of 2-Day Early Bird Passes and VIP Packages. Once the full daily schedules are announced single day passes will become available. Tickets are available at the JamFam website.