The award-winning and popular New York City music venue (Le) Poisson Rouge will serve as the setting for a concert on April 10 that will feature both an All-Star band of esteemed musicians as wells as some local acts on the rise.  Art for Progress, a non-profit arts organization committed to providing arts education programs throughout city schools and impoverished areas, will present "Once in a Lifetime," a benefit show that features such names as Billy Martin (Medeski, Martin & Wood), Nels Cline (Wilco) and Marc Ribot. Together, with other special guests, they'll comprise The Art for Progress Band in what's sure to be a memorable collaboration.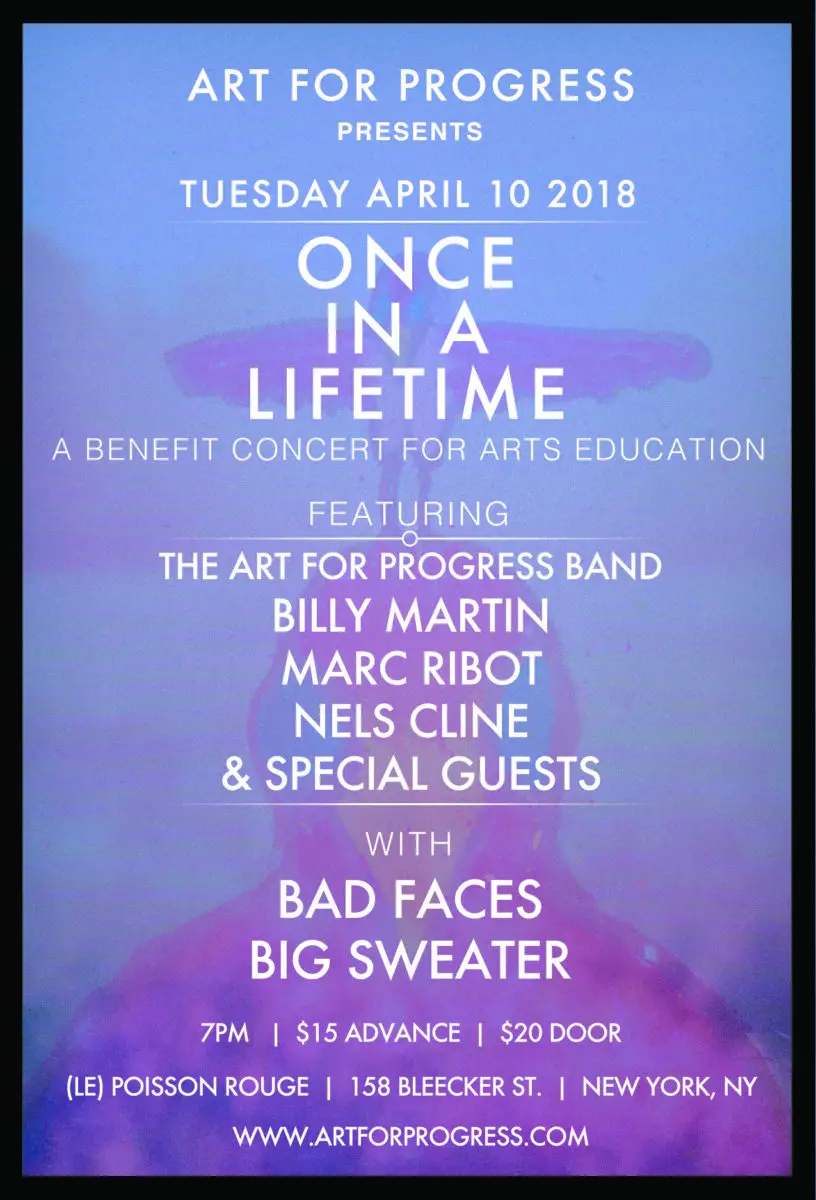 Serving as supporting acts will be Big Sweater, a young band that melds blues and rock influences that features Gabriel Calderin on drums, Greg Morello on bass and Barry Komitor on piano and keys while Elijah McCoy and Franklin Santiago share lead vocal and guitar duties. Also appearing is Bad Faces, a Brooklyn power trio that goes heavy on improvisational rock.  Led by Singer/Guitarist Barry Komitor, who manages and teaches at Arts For Progress and is fixture on the NYC folk and bluegrass scene, sings and plays guitar with the rhythm section comprised of two of the city's rising musical talents with Brian Stollery on bass and drummer Ethan Kogan. This is an 18+ show with advance tickets for $15, $20 at the door. Tickets can be bought through (Le) Poission Rouge's website here.
You can also visit the Art for Progress website here for more information.