The second day of The Taste of Country Music Festival in Hunter Mountain, NY kicked off around 1:30 pm on Saturday, June 11. As I walked into the ski resort, things felt somewhat different than they did on the first day of the festival. After spending the previous day photographing, exploring the mountain and meeting the hordes of friendly music fans that had made the journey from the surrounding states to spend the weekend enjoying some of the biggest artists in country music, I no longer felt like a stranger on the Mountain. This was the day of the festival that I was most looking forward to, since my favorite country artist is Kenny Chesney. I have seen dozens of great artists perform over the years, and most of them were great shows, but there are very few that I would not get tired of seeing over and over again. Chesney is one those few artists. But before we got to Mr. Chesney, there were many great artists that were going to get the day started, some of which truly impressed me.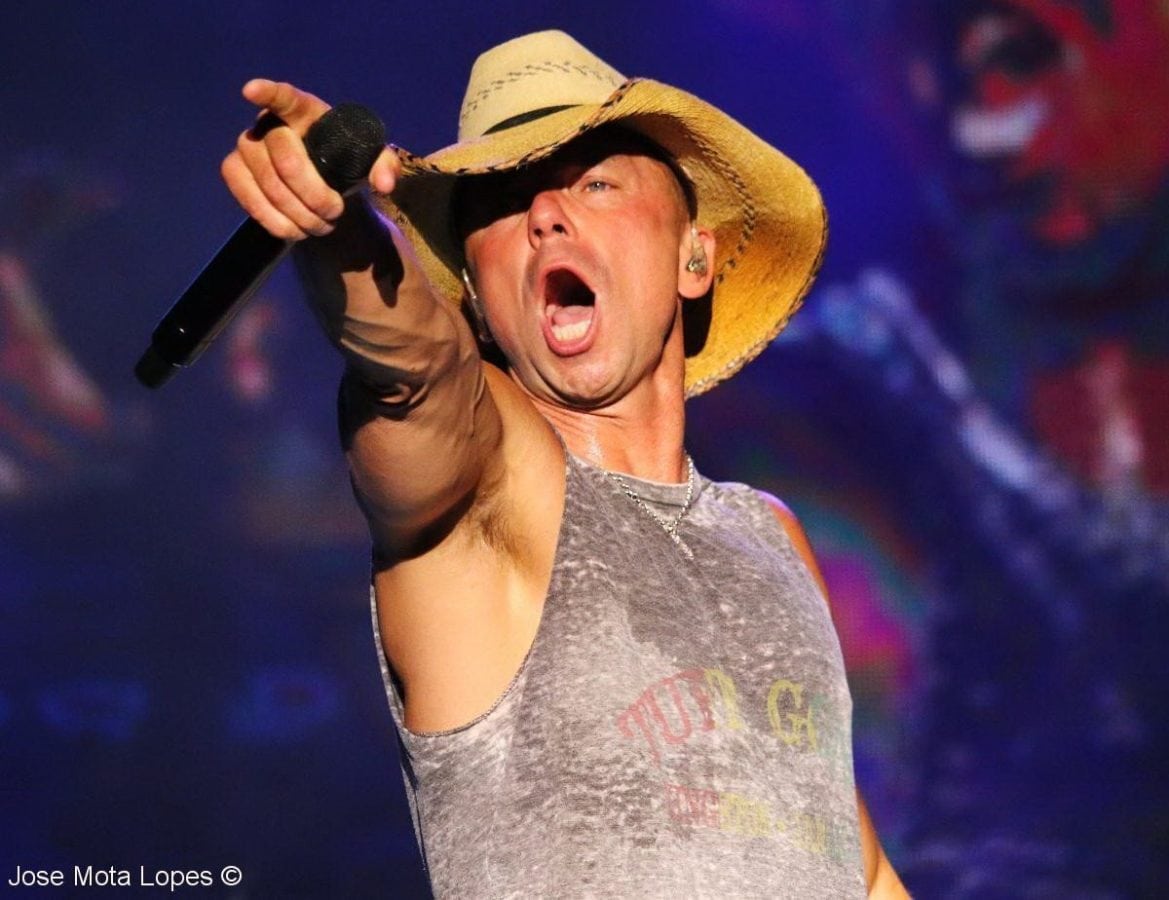 Up first was 23 year old William Michael Morgan. Morgan released his self titled debut album this past March 18th, which is coincidentally only a few days from the day that his first child, a beautiful baby girl named Presley was born. When I heard Morgan sing I was surprised at how mature he sounded for his age. He had a deep twangy, classic country sound, that reminded me of Clint Black and Merle Haggard. Given that the country music industry of late has gone in the direction of a pop and sometimes even rap fusion of music, I was did not expect to see such a young artist concentrate on the roots of the genre. Most notable was the single that has brought the new artist on to the country charts, "I Met A Girl" which was co-written by country Star, Sam Hunt. The country love ballad reminded me of how country music used to sound.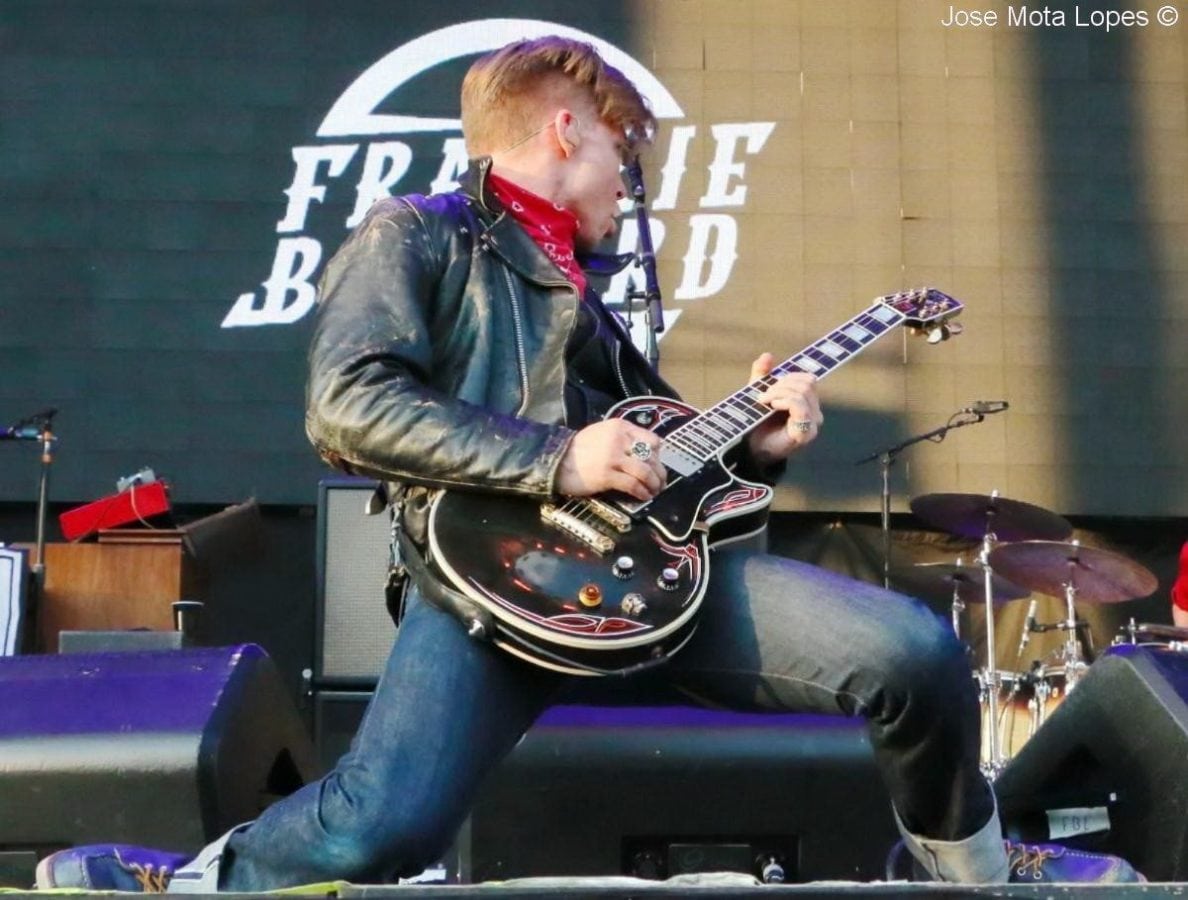 After a short break, around 3:00 p.m., Old Dominion took the stage.  The group consists of Matthew Ramsey on lead vocals, Trevor Rosen on guitar and keyboard, drummer Whit Sellers, Geoff Sprung on bass, and Brad Tursi on guitar. Three of the band's members, Ramsey, Rosen and Tursihad, had success in the country industry writing hit songs for the Band Perry, Kenny Chesney, Tyler Farr and even NBC's country music based drama, Nashville. Their energetic stage presence and unique fusion of pop-rock and country seemed to get the crowd in a great mood. Old Dominion is currently on tour with Kenny Chesney.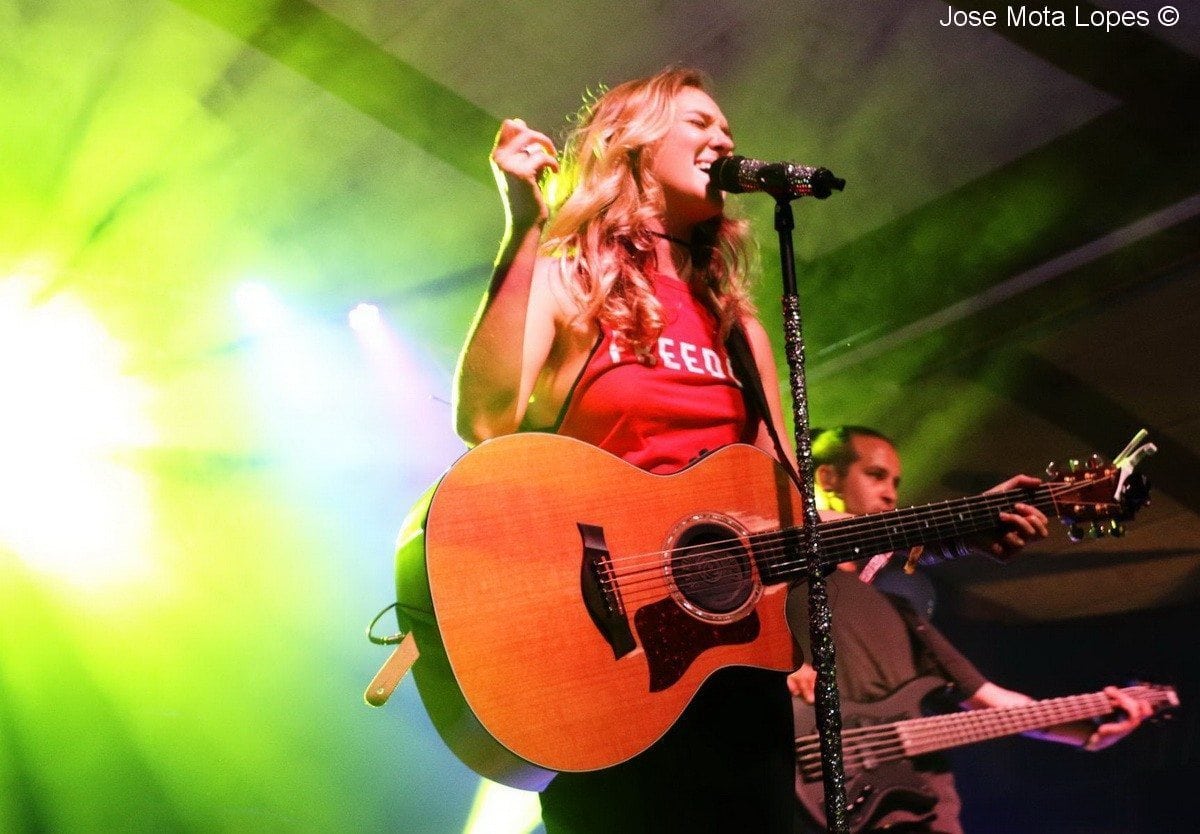 Up next to the stage was sibling duo, the Swon Brothers, made up of Zach and Colton Swon. Like so many country artists, the Swon Brothers got their start singing and playing music in their local church. They went on tour with their parents' gospel group, Exodus, when they were just children. In 2000 they decided to form their own group, and the Swon Brothers band was born. In 2008 Colton Swon was picked to be an American Idol contestant and reached the Top 48 before being eliminated. More recently in 2013, the Swon Brothers were picked by coaches Usher, Blake Shelton and Shakira to be on the artist's teams for the music competition, in the NBC show, The Voice. They ultimately decided to be on Blake Shelton's team. The brothers finished in third place on fourth season of The Voice. Their appearance  led to a contract with record label, Arista Nashville. During the show, the duo performed their own material as well as covers of Merle Haggard, and even Kings of Leon. Their sound showed hints of their gospel roots, and also mixed in some good old fashion rock.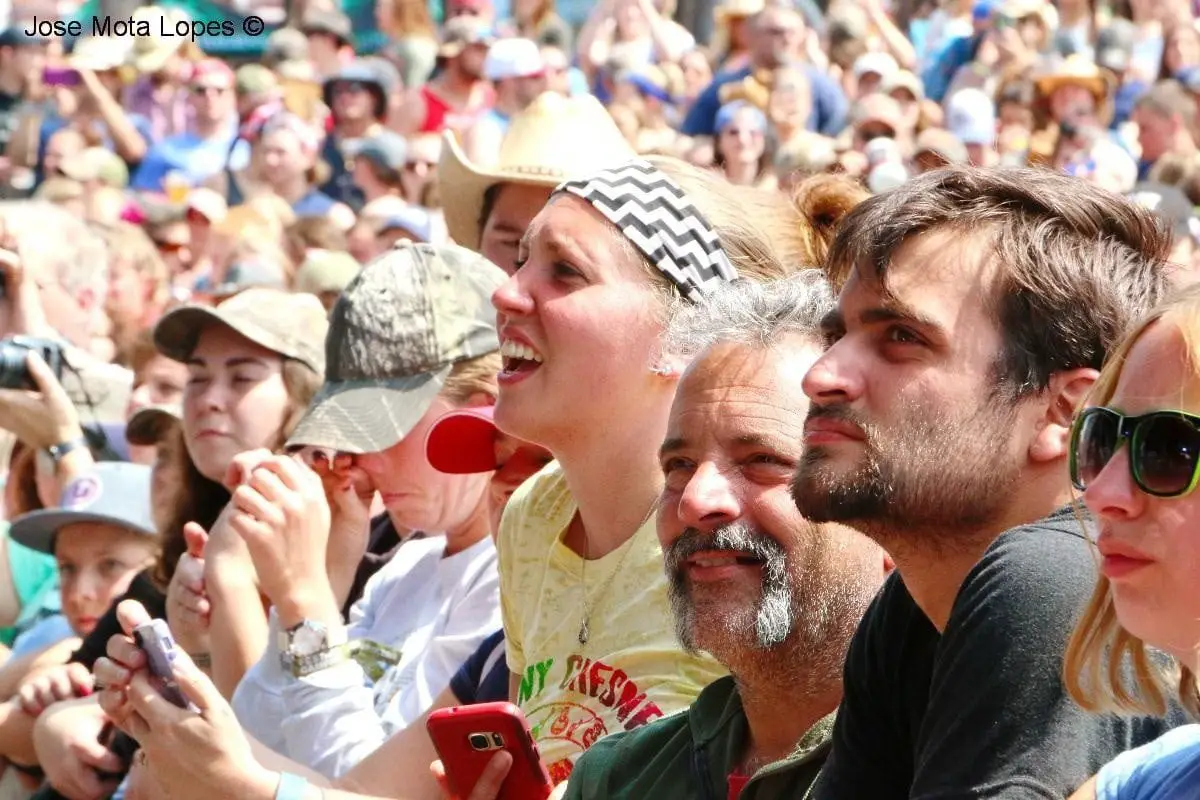 I made my way to the smaller,  indoor Bud Light Stage to see newcomer Elizabeth Lyons. Lyons has had a love for performing from a young age, but decided to complete her education at Vanderbilt University in 2013 before dedicating herself to becoming a full time country artist.  She has been featured on CMA Close Up's "Who is New To Watch in 2014." She has also opened for country stars like Luke Bryan and Cole Swindell. I would describe Lyons's music as having a country-pop sound reminiscent of early Taylor Swift which is exhibited in songs like "Boys in Every Zip Code" and "Go Girl".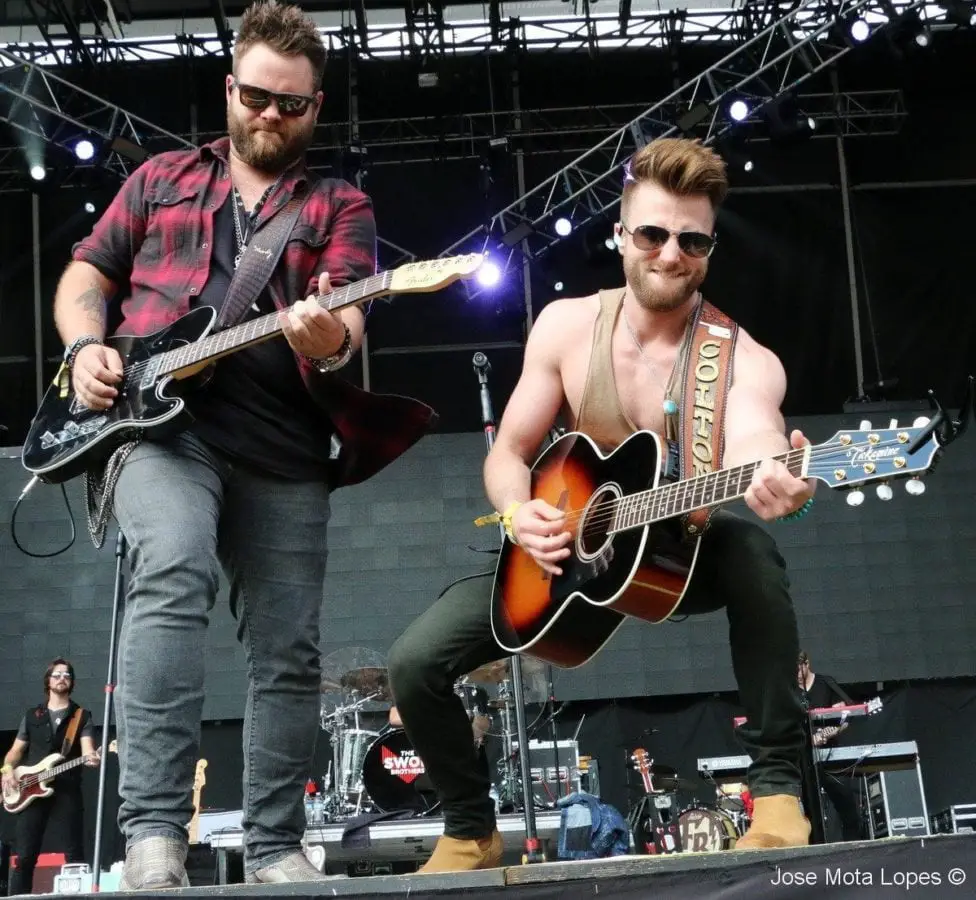 Starting at around 6:00 p.m., Eric Paslay began his show on the main outdoor festival stage. Like so many current country music stars, Paslay got his foot in the door of the country music industry writing songs for other artists. He has written hits like "Rewind" for Rascal Flatts, "Barefoot Blue Jean Night" for Jake Owen, and many other songs for the likes of Lady Antebellum and Eli Young Band. Paslay ventured out as a solo artist in 2014 with his self titled debut album. Unsurprisingly, he continued to make hits with songs such as "Song About A Girl" and "Friday Night." Watching Paslay perform with a great deal of passion definitely made me appreciate  the hard work the he had put into his music. I believe that if an artist performs music that he wrote, it can add a whole new layer of visible dedication to the music and that was definitely present in Paslay's set.
Like a game of tennis between stages, where this reporter was the ball, following Eric Paslay's set, I ran inside to the secondary stage to catch the performance of McKenna Faith. Faith is a California native and currently the number one selling "Independent Female Country Artist" on iTunes. I would describe the rookie artist's on stage mannerisms as "girl next door" with a little bit of bad girl thrown in for good measure. Faith had a grin on her face her entire set, which the crowd ate right up. Her enthusiasm and the happiness that she got from performing made me wish her a whole lot of success. Her talent and vocal rage made me believe that this wish will likely come true.
Continuing the trend, following Faith's last song, I rushed back to the main outdoor stage to see Frankie Ballard at around 7:30. Ballard took the stage dressed like a modern day James Dean, with slicked back hair, wearing blue shoes, blue jeans, a vintage black leather jacket and a red handkerchief around his neck to finish off the look. His rock and roll look fit perfectly with his country rock sound. He kicked off his set with his hit "Young and Crazy" and had the crowd singing along right off the bat. He rolled through his set with his other hits "Sunshine & Whiskey," "It All Started With a Beer," and "Helluva Life." To keep things interesting, Ballard threw a cover of Elvis Presley's "Hound Dog" into the mix and finished his show with "Knockin' on Heaven's Door."
Ending the night was the legendary Kenny Chesney, who took the stage at around 9:45. As soon as he walked on stage, the crowd exploded into cheers. Kenny Chesney is one of the reasons that I became a fan of country music. There is something about Chesney's music with the pictures his songs paint of carefree paradise and loving life, that inherently make you feel good. There is also something amazing about a Kenny Chesney concert that you can only say about a few artists. He leaves it all on the stage and after watching several of his shows in different venues, I believe he is incapable of giving a bad performance.
At the age of 48, Chesney runs, jumps and shouts all around the stage for hours most of the summer and doesn't show one sign of fatigue. It almost makes me wonder if the secret to the fountain of youth involves drinking Corona and spending your winters in the Virgin Islands (or perhaps that is just what I trained myself to believe). Chesney didn't waste any time, kicking his set off with his mega hit, "Beer In Mexico," which got the crowd into the party mood right away. Chesney played all of his hits and the crowd seemed to sing every word with him. In the middle of his set, Chesney spoke about how he was currently touring with Old Dominion and that two members of the band had written a single that he released last year, "Save It For A Rainy Day." To everyone's surprise, he then proceeded to invite the two writers and now Old Dominion band members on stage to sing the song they co-wrote.
The collaboration among the three country stars was something awesome to see. The way he flirted and chatted with the crowd, by the end of the night, you felt more like  you were one of Chesney's drinking buddies rather than a fan in the middle of a giant crowd (once again, this may be just what I have talked myself into believing).
At the end of the show, as I walked out to the parking lot of Hunter Mountain, my legs and back were hurting, I was tired and hungry, but I still had a big smile on my face and wouldn't have changed a thing about my day.