Eric Clapton released his twenty-third studio album, I Still Do, on Friday, May 19, in what may be a farewell to a storied career as the blues and rock legend interprets his own musical heroes and peers across 12 well placed tracks. If this is goodbye to a 50+ year musical legacy, it is a fitting tribute to his career and those of friends who have passed in recent years and given him food for thought as he retired from the road in recent years.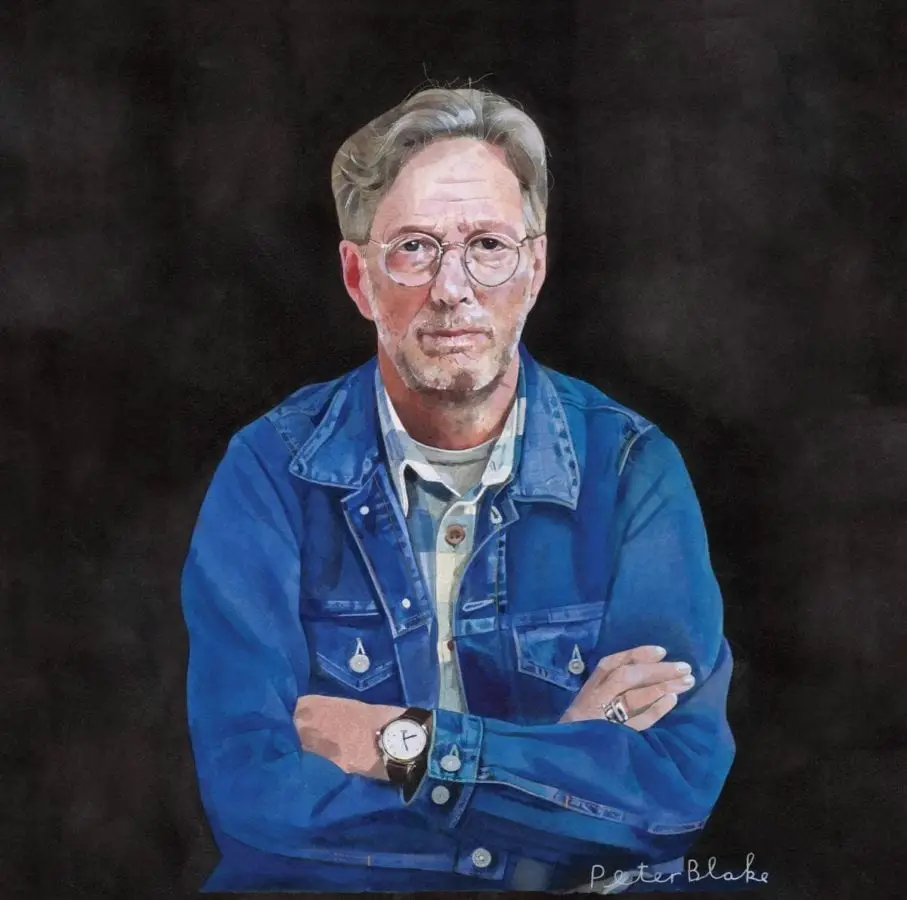 The songs selected by Slowhand on I Still Do read like a life reflection, opening with youthful, bluesy and upbeat numbers "Alabama Woman Blues" (Leroy Carr) and "Can't Let You Do It" (JJ Cale), and wrapping up with songs that reference aging quite bluntly: "I Dreamed I saw St. Augustine" (Bob Dylan), "I'll Be Alright" (traditional) "Somebody's Knockin'" (JJ Cale) and "I'll Be Seeing You" (best known by Billie Holiday). Overall, the album is about as good as studio Clapton gets, bringing together originals, songs from familiar influence Cale and Johnson, as well as deeper cuts from Skip James and Carr. With producer Glyn Johns, whom Clapton worked with on 1977's Slowhand, this possibly final album is one of Clapton's best.
"I Will Be There" (Paul Brady) is the good vibes sing along of the album, with supportive lyrics "If you need someone to help you through, just call my name, and I will come running to your side. Don't be afraid, I will be there," one that gives casual fans a connection to the many sounds of Clapton, a combination of "Tears in Heaven" and "Change the World." Of note is the credit to Angelo Mysterioso, denied by Clapton as being a posthumous George Harrison cameo but speculation that it may be the late Beatles' son Dhani Harrison.
Two originals, "Spiral" and "Catch the Blues," are the meat of the album, the former grittier and the latter smoother with a shade of Bossa Nova mixed in. Skip James' "Cypress Grove" is a fierce number, true Delta blues style. A lullabye, "Little Man, You've Had a Busy Day" changes the tempo of the album to a more calm, acoustic, before Robert Johnson's "Stones in My Passway" reflects on losing power over body and soul. The cover art to I Still Do brings to mind Robert Johnson's classic image, one legend paying tribute to another: a straightforward, no frills bluesman looking right at you.
There is a lot of life left in Clapton, make no mistake, and a smattering of shows each year will be a staple of his as old bluesman are wont to do – they never seem to go out quietly, nor fade away slowly, but instead be ever present even as performances decrease in number.
Key Tracks: Can't Let You Do It, Cypress Grove, Stones in my Passway, Somebody's Knockin'