Charismatic Tragically Hip frontman Gord Downie has brain cancer. The news was shared on the band's website early Tuesday morning. A press conference with more details, is scheduled to be held at Sunnybrook Hospital in Toronto at 11 a.m.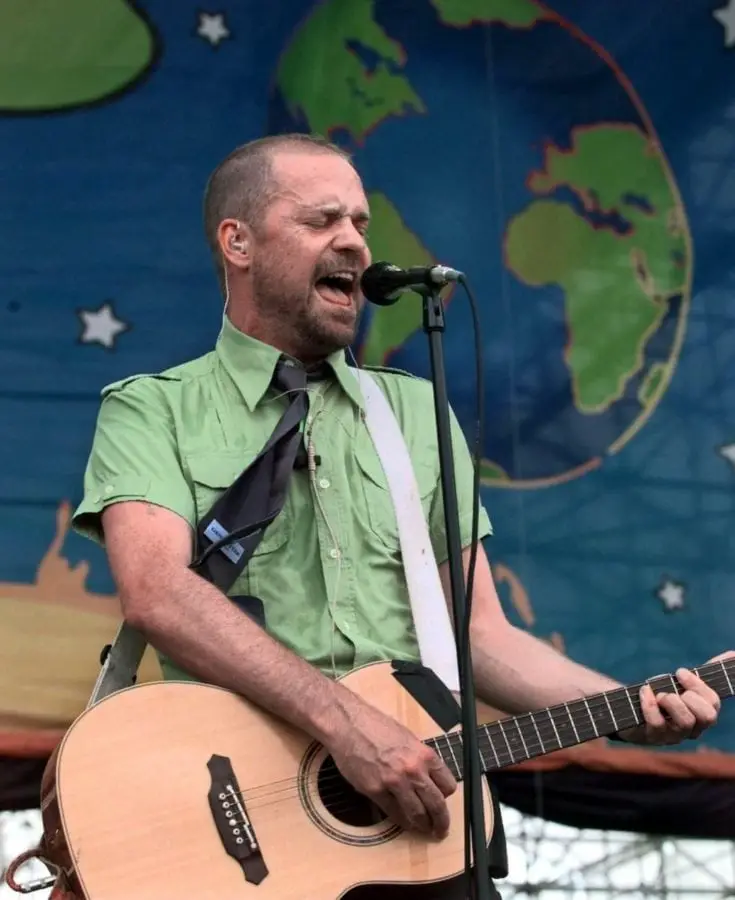 Despite the devastating news, the iconic Canadian band still plans to tour one more time this summer. In the statement, band members said:
This feels like the right thing to do now, for Gord, and for all of us. What we in The Hip receive, each time we play together, is a connection; with each other; with music and it's magic; and during the shows, a special connection with all of you, our incredible fans.
Further details on the tour should be released later in the week.
According to the announcement, the 52 year-old Downie, who has four kids and is married to Laura Leigh Usher, was diagnosed in December. The band continues, "Since then, obviously, he's endured a lot of difficult times, and he has been fighting hard. In privacy along with his family, and through all of this, we've been standing by him."
The Tragically Hip can trace its origins to the Kingston, Ontario bar scene in 1983. Downie, along with drummer Johnny Fay, bassist Gord Sinclair and guitarists Rob Baker and Paul Langlois, has served as a Canadian ambassador since the band's breakout single "New Orleans is Sinking" in 1989, a song that, throughout the years, has served as Downie's laboratory for improvisation.
While the band never did break it big in the United States, cities along and near the Canadian border have been frequent tour stops for the 14-time Juno Award-winning band. The Hip's trio of albums in the mid-'90s (Road Apples, Fully Completely and Day For Night) cemented the band's status as Canadian royalty.
Downie has not only been one of the most charismatic frontmen in rock and roll for almost 30 years, he's also been a mentor to many Canadian artists. On the band's lone live album, Live Between Us, Downie introduces the song "Grace, Too" by thanking the opening act: "This one is for the Rheostatics. We are all richer for having seen them tonight." That hat tip from Downie exposed the Rheostatics to thousands of people who had otherwise not heard of them. This gesture is the epitome of Gord Downie.
The Tragically Hip has always made Canada seem less like a country and more like a neighbourhood. And Gord has always seemed like a friend.

— Anne T. Donahue (@annetdonahue) May 24, 2016
The band is set to release its 14th studio album, Man Machine Poem, through Universal Canada on June 14. Two singles have been released thus far with titles that may have foreshadowed today's announcement,"Tired as Fuck" and "In a World Possessed by the Human Mind."
Tragically Hip performed in Canandaigua last July 4, playing its Fully Completely album fully and completely.
Click through below and turn up the volume for the Hip's Woodstock '99 performance of "Courage (For Hugh MacLennan)"