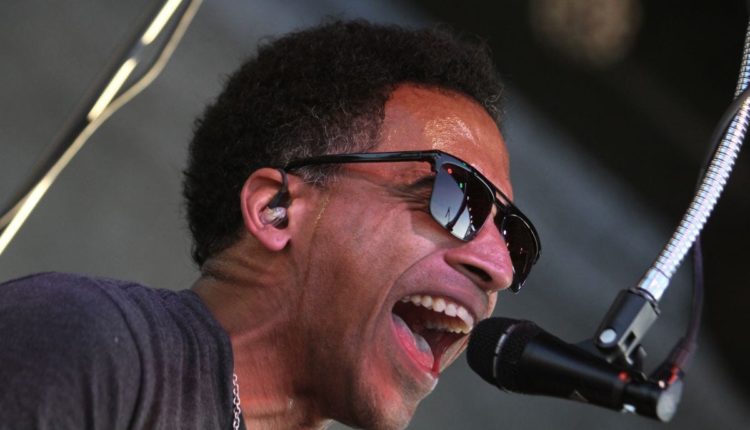 In a sad announcement indeed, Alan Evan's Playonbrother has announced they are going on an indefinite hiatus. Alan – a Buffalo native – is well known as the drummer/co-founder of the wildly popular Soulive. Citing an endless unfortunate string of vehicular expenses Alan released the following statement:
"I have a family to feed and bills to pay, just like everybody else. I need to focus on Soulive and my engineering and producing work to pay off the debt that has piled up through this series of van troubles. I have been investing everything I make with Soulive in Playonbrother and my studio. I have built two bands already, and Playonbrother is something I really wanted to work, and I was cool with not making money playing the shows while we were growing the audience, but this is a different matter and I can't afford to continue this."
"Without the fans' support, we wouldn't have gotten this far. It's tough building a band, and I have mad respect for the young bands out there working the road. I have done that my whole life, and I am fortunate to have Soulive to focus on. Speaking of building bands, I have to give serious props to my manager, Tom Baggott, for his support and vision. He has showed over the years that he can pick winners, and his team at  Hoplite have showed me what development strategy and dedication are all about. They are pros and they get it. More than anything, though, I want to thank Danny and Kris. These cats are serious players and they stuck with this. Dudes that good will definitely land on their feet, though, and I cannot recommend them enough. We have some great shows coming up and we're going out on a positive note."
The trio will finish work and release the music for what will be presumably their last release. While some previously scheduled November tour dates have been canceled,  there are still a handful of chances in November and December to see this ridiculously talented band. Good luck Alan, Danny and Kris!
Alan Evans Playonbrother – Last Shows
11.14 | Bear Creek Music Festival | Live Oak, FL
11.21 | Gramercy Theatre | New York, NY with DOPAPOD
11.22 | Pearl Street Club Room | Northampton, MA
12.04 | Montage Music Hall | Rochester, NY with SPIRITUAL REZ
12.06 | Keswick Theatre | Glenside, PA with TEDESCHI TRUCKS BAND
12.05 | Funk N Waffles | Syracuse, NY
12.08 | Count Basie Theatre | Red Bank, NJ with TEDESCHI TRUCKS BAND
12.09 | Bryce Jordan Center | University Park, PA with TEDESCHI TRUCKS BAND
12.10 | The 8×10 | Baltimore, MD – very special show featuring one original set and an additional set dedicated to the music of CREAM!
12.11 | Carpenter Theatre | Richmond, VA with TEDESCHI TRUCKS BAND