The CGI Rochester International Jazz Festival has announced the lineup for the 20th anniversary, happening from June 23-July 1 at 19 venues across the Flower City featuring over 1,700 artists.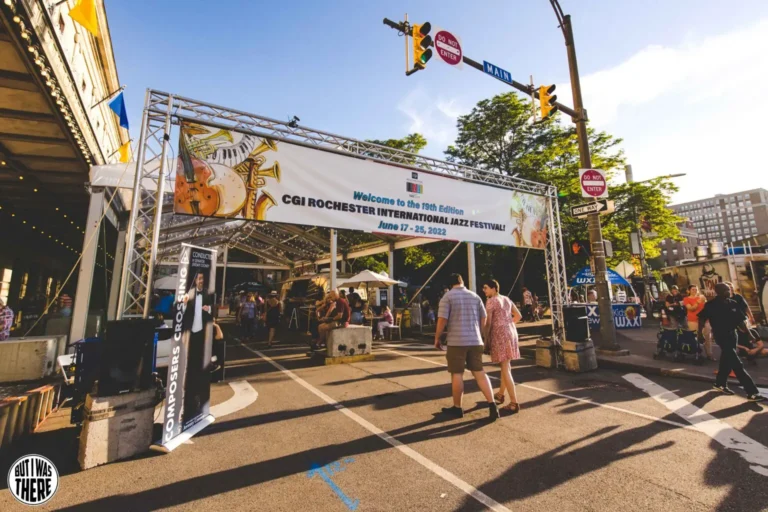 Founded in 2002, the CGI Rochester International Jazz Festival is one of the world's leading jazz festivals, held annually in Rochester with over 210,000 attendees. Over nine days, there are 300 shows with more than 1750 artists from around the world, traveling from places like Australia, Benin (West Africa), Canada, Cuba, Denmark, England, Finland, Japan, and more. The festival is produced by RIJF, LLC, a privately held company owned by John Nugent and Marc Iacona.
In a blink of an eye, we find ourselves producing our 20th Jazz Festival. Sustaining an event of this magnitude has been realized thanks to hundreds of thousands of appreciative fans, talented musicians, overwhelming community support, collaborative corporate and government sponsorship support, and an enthusiastic team that goes above and beyond every June to make this Jazz Fest succeed. We are so appreciative of them all. We are committed to presenting a unique combination of Grammy Award-winning musicians for our Headliner Series, Club Pass Series, and free concerts. The power of the unity, community, and positive energy created during these nine days is second to none! We are blessed to be able to celebrate these memorable two decades and focus on 'Jazz in June' for many years to come!

Marc Iacona, Producer and Executive Director.
More than 100 free shows and events will be presented on nine free stages including 49 shows on the City of Rochester Jazz Street Stage presented by the Community Foundation, 16 free shows in the new Wegmans Pavilion on East at Chestnut, Squeezers Nightly Jam Sessions presented by the DiMarco Group at the Hyatt Regency Rochester, 8 shows on the Wegmans Stage at Parcel 5, 2 shows on the City of Rochester Stage at East & Chestnut, 5 Jazz workshops for music students, and more.
The ticketed headliner shows return to Kodak Hall at Eastman Theatre this year. On June 23, Pat Metheny's Side-Eye will perform at 8 p.m. Metheny is an American jazz guitarist and composer, leader of the Pat Metheny Group, and is also involved in duets, solo works, and other side projects. Metheny's new Side-Eye project will be an unforgettable encounter spotlighting two sensational rising stars: pianist Chris Fishman and drummer Joe Dyson.
On June 24 at 8 p.m., five-time Grammy-award blues musicians Keb' Mo' performs. He is a singer, guitarist, and songwriter, writing much of his own material, applying his acoustic, electric, and slide guitar skills to jazz and rock-oriented bands. The next day brings Omara Portuondo on her farewell tour at 4 p.m. She is a Cuban singer and dancer and a founding member of the popular vocal group Cuarteto d'Aida. During her long career, she has collaborated with many important Cuban musicians and won many prestigious awards.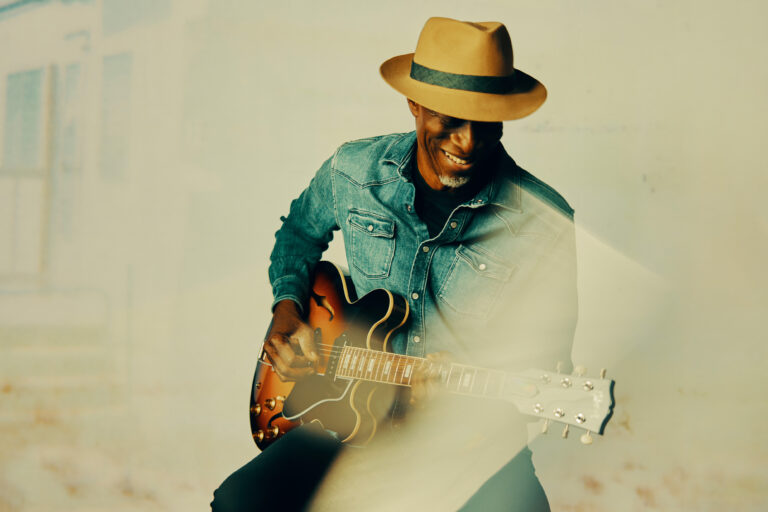 Finishing out the ticketed headliners is a sold-out show with Bonnie Raitt on her Just Like That…Tour. Raitt is a 13-time Grammy award winner, receiving 30 nominations, and a Grammy Lifetime Achievement Award. She has been ranked No. 50 on Rolling Stone's list of the "100 Greatest Singers of All Time," and ranked No. 89 on the magazine's list of the "100 Greatest Guitarists of All Time.
The free headliners for Rochester's International Jazz Festival will perform at the Wegmans Stage at Parcel. Kicking off the events on June 28 is Bruce Hornsby & The Noisemakers, playing a mix of folk rock, bluegrass, Southern rock, and more. Hornsby has won three Grammy Awards, including a 1987 Grammy Award for Best New Artist with Bruce Hornsby and the Range, a 1990 Grammy Award for Best Bluegrass Album, and a 1994 Grammy Award for Best Pop Instrumental Performance.
The next day brings Southside Johnny & The Asbury Jukes at 9 p.m. Founded by the Jersey Shore, the group is closely associated with Bruce Springsteen & The E Street Band, recording and performing several Springsteen songs. He also made an appearance on their Better Days album in 1991. June 30 brings the Artimus Pyle Band Celebrating Lynyrd Skynyrd. Since his departure from Skynyrd Rock and Roll Hall of Fame inductee Artimus Pyle's career has led him down an amazing path of solo records and projects culminating into one the finest tributes to southern rock royalty. Artimus Pyle, Brad Durden, Jerry Lyda, Dave Fowler, and Scott Raines come together to deliver hit after hit, with some of the most seasoned musicians in the southeast.
Ending the five free headliner shows on July 1 is Trombone Shorty & Orleans Avenue at 9 p.m. Trombone Shorty is a Grammy-nominated NOLA icon, blurring the lines between funk, soul, R&B, and psychedelic rock. His latest release Lifted contains bold lyrics full of self-assurance, standing up to hard times and loss with grit and determination.
The Festival's signature Club Pass Series will present 192 shows in 11 venues. Enjoy unlimited access with a 3 or 9-Day Club Pass, or $30, $35 (Kilbourn Hall) cash at the door. For more information on other events happening at the International Jazz Festival and to purchase club passes, go here.
2023 Full Lineup
78 RPM Big Band, Airmen of Note, Akiko Tsuruga Organ Group, Al Chez & the Brothers of Funk, Albino Mbie, Alexi Tuomarila Quartet, All in Brass Band, American Patchwork Quartet, Artimus Pyle Band Celebrating Lynyrd Skynyrd, Atlas Band, B.D. Lenz Group, Bassel & the Supernaturals, Big Lazy, Bill Frisell Trio, Bill Goodwin Trio, Bill Tiberio Band, Blue Moon Marquee, Bonnie Raitt: Just Like That…Tour 2023, Brockport Big Band, Bruce Hornsby & the Noisemakers, Camille Thurman with Darrel Green Quartet, Catherine Russell, Celebrating Toots Thielemans With Kenny Werner & Gregoire Maret, Chris Lewis & the Jon Ballantyne Trio, Chris Minh Doky All Stars, Chris Whiteman Trio, Christian Sands, Christian Sands Trio, Corner House, Cory Weeds Quartet, Curtis Stigers, Damon Fowler, Dave Restivo Trio + Christine Jensen, David Hazeltine, David Hazeltine Quartet, Dawn Thomson & Gary Versace, Deanna Witkowski Plays Mary Lou Williams, Dear Marian: Laura Dubin Trio Plays Marian McPartland, Diana Herold & Helium, Doc Robinson, Durham County Poets, Eastman Youth Jazz Orchestra w/ Herb Smith, Eastman Community Music School (ECMS) Faculty w/ Special Guest Vocalists!, ECMS Jazz Alumni, ECMS Jazz Combos Directed by Bob Sneider, Eddie 9v, Eldorado Slim Featuring Scott Sharrard of Little Feat, Emilie-Claire Barlow, Erez Aviram Ensemble, Eri Yamamoto & Bruce Barth, Eastman School of Music-RIJF, Fred Costello, Gabrielle Cavassa, Gate Swingers Big Band, Glen David Andrews, Greece Jazz Band, Harold Danko, Harry Allen Trio, Helen Sung Quartet+, Helen Sung Solo, High School Jazz Bands, Houston Person & Eric Person, Houston Person & Eric Person "Person2Person," iGNiTE, Joe Beard Band, Joe Robinson, Joel Frahm Trio, Joey Alexander Trio, Joona Toivanen Jazz & Flyfishing, Jonatavious Willis, Juliet Lloyd, Keb' Mo', Kurt Rosenwinkel Quartet, Latriste Fulton & The Frequencies, Lionel Loueke & Gretchen Parlato, Los Angeles Jazz Orchestra, Luis Deniz Quartet, Mambo Kings, Marc Broussard, Mark Guiliana Quartet, Mark Kelso & the Jazz Exiles, Matthew Whitaker, Melody Masters Big Band, Mike Kaupa's Ecms Ensembles! Saturday Ensemble & Junior Jazz, Miss Tess, Ms. Lisa Fischer w/ Taylor Eigsti, Music Educators Big Band, Nancy Kelly, Nathan Paul & the Admirables, Nduduzo Makhathini, Neil Swainson Trio, Nellie McKay, New Horizons Big Band Directed by Priscilla Todd Brown, New Horizons Jazz Band Directed by Don Sherman, Nick Finzer Sextet, NYChillharmonic, Oddgeir Berg Trio, Okan, Olli Hirvonen Group, Omara Portuondo "Vida," Pat Metheny Side-Eye, Pedrito Martinez, Penfield Big Band, Peter Johnstone & Tommy Smith, Phylicia Rae Sealy, Ralph Alessi & This Against That, Rich Thompson Trio, Richie Goods & Chien Chien "Connected," Rochester Metro Jazz Orchestra, Samara Joy, Soul Stew, Southside Johnny & the Asbury Jukes, St Paul & the Broken Bones, Steve Smith & Vital Information, Syndicate Jazz Octet, Tatiana Eva-Marie, The Baylor Project, The Bossa Nova Wave Diego Figueiredo + Ken Peplowski, The Buddahood, The Clements Brothers, Tia Fuller Quintet, Tom Guarna Trio, Tommy Gearhart, Trombone Shorty & Orleans Avenue, Twisted Pine, USP, VickiKristinaBarcelona, Victoria Victoria w/Charlie Hunter, Vince Ercolamento & Friends, Vincent Peirani, Violet Mary.