Rochester's beloved Lilac Festival has announced the 2023 lineup for its 125th-anniversary celebration in Highland Park from May 12-21.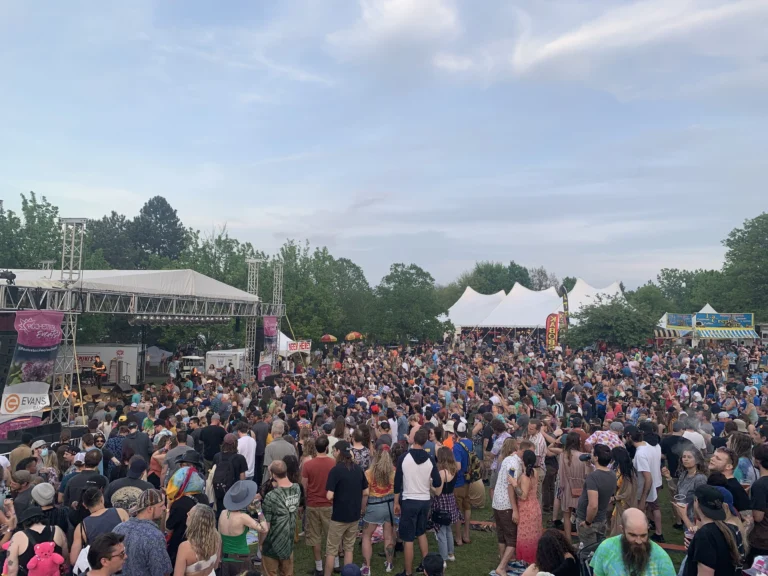 The Lilac Festival brings in over 500,000 people a year from across Western and Upstate NY, the tri-state area, and Canada to Highland Park to see great music and look at the beautiful lilacs that grow in the park, as well as eat and drink amazing food. "One of the highlights of the Rochester Lilac Festival for visitors is the robust lineup of national, regional, and local entertainers and musical acts," said Don Jeffries, president & CEO, Visit Rochester. "As we look forward to the 125th anniversary of the festival, this lineup of performers is sure to keep the thousands of visitors to Rochester's Highland Park this May entertained!"
Kicking off the festival on May 12 at 4 p.m. is Personal Blend, a seven-piece reggae/ rock group out of Rochester. Get ready to feel good and dance to their new EP Inhale & Release. Following at 5:30 p.m. is Sneezy, a six-piece fusion rock band from Chicago that draws its innovative sound from Rock, Hip-Hop, and Soul influences. A special headliner, TBA, will perform at 7 p.m.
The next day at 3 p.m. four-piece reggae act MoChester performs, consisting of Brandon Sheffer on lead vocals and guitar, Jonathan Sheffer on keys, guitar and backup vocals, Ben Overmyer on bass, and Jimmy Grillo on drums. At 4:30 p.m. the funky soul powerhouse group Shine takes the stage, playing a mix of funk, soul, and pop music, with contemporary hits by the likes of Bruno Mars and Adele, and also classic soul going back to Prince, Michael Jackson, and more. Finishing off the day at 6 p.m. is the Zac Brown Tribute Band, capturing the sound and creativity of the Zac Brown Band by playing hits like "Chicken Fried" to the recent sing-along anthem "Homegrown," there's a bit of everything for fans.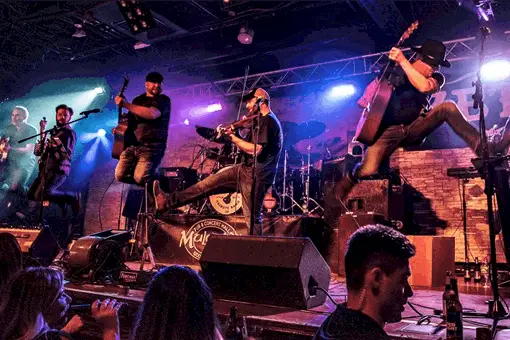 The next day begins with Latin Jazz Quintet, Sofrito, formed in 2009 by flutist Tim Forster and Latin percussionist Tony Padilla at 1 p.m. At 2:30 classic rock and popular rock cover band BB Dang performs, and headliners The Iguanas play at 4. The group has been a fixture of the New Orleans music scene for over two decades, showcasing America's musical heritage – Tejano and Conjunto sounds from the Texas/Mexico border region, as best exemplified by the accordion and bajo sexto. Closing out the night is Seven Wonders, seven world-class musicians paying homage to the music of Fleetwood Mac.
May 15 features variety group Big Blue House at 4 pm., with Rochester's premier psychedelic alternative country act Public Water Supply at 5:15. Finishing off the evening at 7 is Hudson-Valley-based musician Mikaela Davis, who has shared the stage with Bob Weir, Christian McBride, Bon Iver, and more. She also performs with her band Southern Star, recently recording at the Relix Studio in New York City, releasing an exclusive Relix Studios vinyl. The following day begins with the four-piece rock cover group Digglers Bridge at 4 p.m., with the three-piece instrumental organ trio/funky jam band Organ Fairchild following at 5:30. Ending the night at 7 is the Sam Grisman Project, paying homage to his father David Grisman and his close friend, Jerry Garcia, music made in the early 90s.
The next day begins at 4 p.m. with the definitive Classic Vinyl 60s band, Inside Out. Headliners include Syracuse-based reggae group Root Shock at 5:30 and Allman Brothers tribute band Blue Sky Brothers, featuring members of Giant Panda Guerrilla Dub Squad, Mikaela Davis & Southern Star, The Moho Collective, and more. May 18 has the Led Zeppelin cover band Mothership at 4 p.m., Rochester-based variety cover band Stunt Double at 5:30, ending the night with Almost Queen at 7.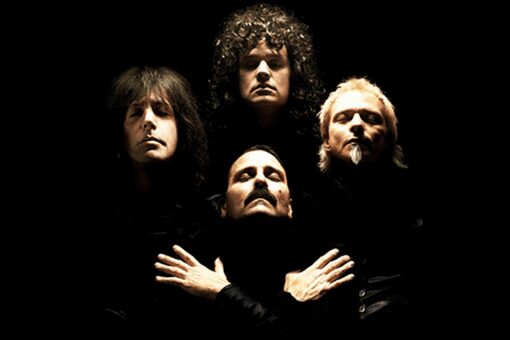 Coming up on May 19 is roots rock band Steve Grills & The Roadmasters at 3:45 p.m., with American blues and swing revival band The Founders of Roomful of Blues at 5:30. Ending the night at 7 is Grammy-nominated American rock band The Record Company, comprised of Chris Vos (guitar, lead vocals), Alex Stiff (bass, backing vocals), and Marc Cazorla (drums, backing vocals). May 20 starts early at 2 p.m. with 11 piece band The Medicinals. The group formed in Rochester and has performed with the likes of Julian Marley, The Wailers (4x), Turkuaz, Lettuce, and more. At 3:30 Hello City performs and at 5 headliner Shamarr Allen makes an appearance. Taking influence from the heart of New Orleans, he performs in jazz, hip-hop, rock, funk rhythms, blues, and country categories and is the lead vocalist and trumpeter of his band Shamarr Allen & The Underdawgs. Ending the night at 7 is the only regionally touring full 7-piece Dave Matthews Tribute in the country: Big Eyed Phish.
Ending the festival on May 21 is Head to the Roots at 1 p.m., a passionate music project, led by American singer-songwriter Anthony Siciliano, pulling at the roots of folk, blues, reggae, rockabilly, and jam music. At 2:30, the high-energy group Vintage Pistol performs, Judah performing right after at 4. Headlining at 5:30 is the Grateful Dead cover band Workingman's Dead. Also headlining and ending the festival is Into the Now, performing whatever they feel like for the past thirty years.
The Rochester Lilac Festival 2023 is a free event with no ticket required to enjoy the music. Those looking for an elevated experience can purchase MGM Associates of Rochester VIP High Spot Party Deck tickets, available here.
2023 Headliners
Special Guest (TBA) – May 12
Zac Brown Tribute Band – May 13
The Iguanas, The Seven Wonders – May 14
Mikaela Davis – May 15
The Sam Grisman Project – May 16
Blue Sky Brothers – May 17
Almost Queen – May 18
The FOUNDERS of Roomful of Blues,
The Record Company – May 19
Shamarr Allen, Big Eyed Phish – May 20
Into the Now – May 21
*Every headliner will have ASL Interpretation
2023 Supporting Talent
Sneezy, Personal Blend – May 12
MoChester, Shine – May 13
Sofrito, BB Dang – May 14
Big Blue House, Public Water Supply – May 15
Organ Fairchild, Digglers Bridge – May 16
Inside Out, Root Shock – May 17
Mothership, Stunt Double – May 18
Steve Grills & The Roadmasters– May 19
Hello City, The Medicinals – May 20
Head to the Roots, Vintage Pistol, Judah,
Workingman's Dead – May 21