Dead & Company have announced they will be continuing the Grateful Dead's storied legacy at Cornell University and its famed Barton Hall with an intimate show on May 8, the same date and venue as the acclaimed performance in 1977.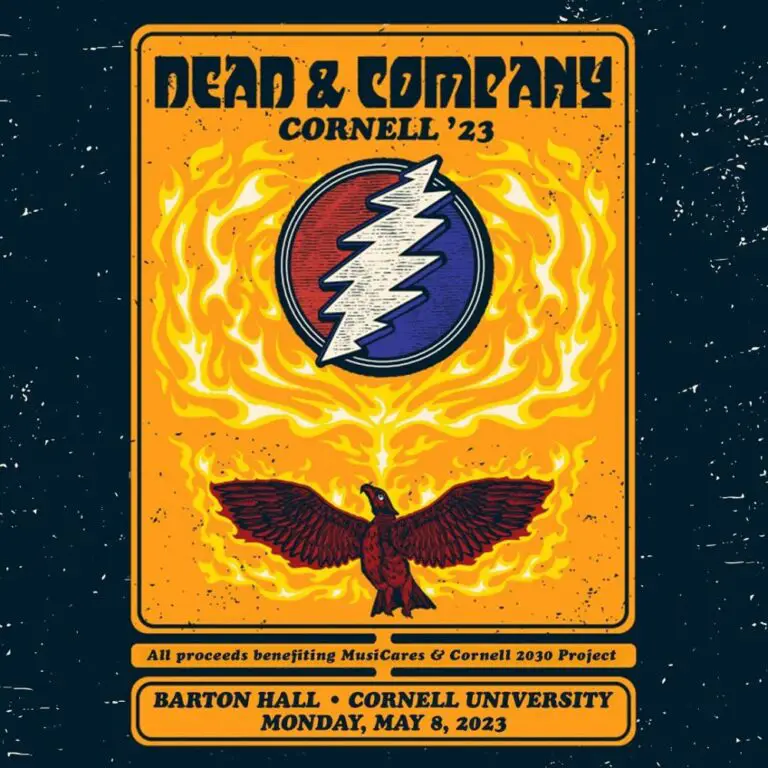 Later this year, Dead & Company will embark on a farewell tour, featuring Mickey Hart, Bill Kreutzmann, and Bob Weir, plus John Mayer, Oteil Burbridge, and Jeff Chimenti. It has been exactly 46 years since the Grateful Dead performed at Barton Hall, considered by many fans to be not only the best show of the Spring 1977 tour but quite possibly the best show the group ever played. "Cornell 1977 holds a special place in Grateful Dead lore. That magical night lives forever and will always link Cornell and the Grateful Dead," said drummer Mickey Hart. Readers of the New York Times voted Barton '77 the best Dead show of all time in an April 2009 online poll.
According to the Cornell Chronicle, the 1977 show spawned numerous bootlegs, a book, conspiracy theories, and endless debate. The band's performance that night was 19 songs played over two sets, with some numbers sprawling past the 15-minute mark. They included songs like "Saint Stephen" and "Morning Dew" while skipping classics "Truckin'" and "Dark Star." Some fans believed the show was a CIA mind-control experiment, and it inspired the book Cornell '77: The Music, the Myth and the Magnificence of the Grateful Dead Show at Barton Hall. A lot of fans recorded bootlegs of the performance and in 2012 a recording of the performance was added to the National Recording Registry of the Library of Congress. The original concert was later released as a three-disc CD box set and five-disc LP in May 2017.
The concert will be a fundraiser for Cornell's 2030 Project, to develop tangible solutions to climate change, and MusiCares, a nonprofit established in 1989 by the National Academy of Recording Arts and Sciences to support the health and welfare of music industry professionals. A variety of Dead & Company Cornell '23 ticket offerings, including multiple levels of VIP and General Admission tickets, are available via Ticketstoday's lottery system. Those interested in attending the event may register before 11:59 p.m. on March 10 via this link. The event will also be available for a live pay-per-view video, a live free audio stream, and a SiriusXM broadcast via the Grateful Dead Channel.