The BriteVibes Beer and Music Festival is back for its second consecutive summer. Last summer, the festival was held at Brewery Ommegang in Cooperstown. This summer it will be held at Heritage Hill in Pompey, just outside Syracuse.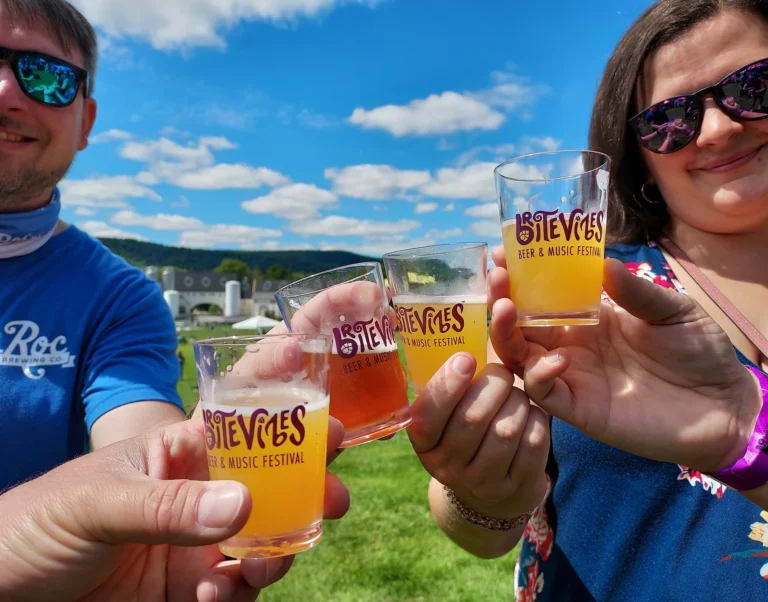 The unique event features craft beer accompanied by live musical performances throughout the day and evening – topped off with a massive firework finale.
Over 50 NYS craft breweries will travel to share their unique brews with festival-goers, many of who had participated in the NYS Craft Beer Competition.
Heritage Hill sits on 300 acres of protected farmland and resides on one of the highest points and center of New York State. Nine counties can be seen from the venue, creating the perspective of being "top of the world."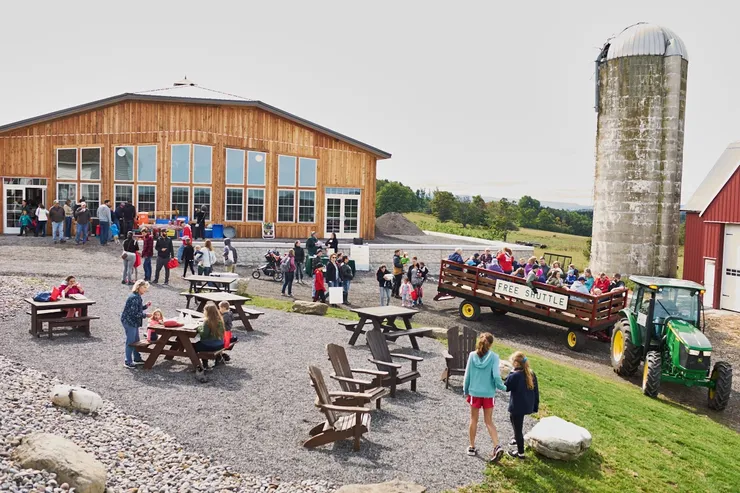 Dan Palladino, Owner of Heritage Hill Brewhouse, spoke about the excitement of hosting the BriteVibes Beer and Music Festival.
Our family is excited to be the new host of the BriteVibes Festival and we cannot wait for you to experience the beauty of our farm and location. As host of Empire Farm Days, we know how to host a great event and by partnering with NYSBA we are going to collectively give you a full-day experience you will never forget.
Six musical performances will take place on the BriteVibes stage. The nine-hour lineup features nationally renowned and local artists including The Old Main, PA Line, Evan Watson of Plan Bee Farm Brewery, Claudia Hoyser, and The Nude Party.
For more information about Brite Vibes Music festival and to purchase tickets, go here.