The Brooklyn Film Festival has announced its 25th edition will be staged on June 3-12, 2022 at Windmill Studios in Greenpoint, Brooklyn.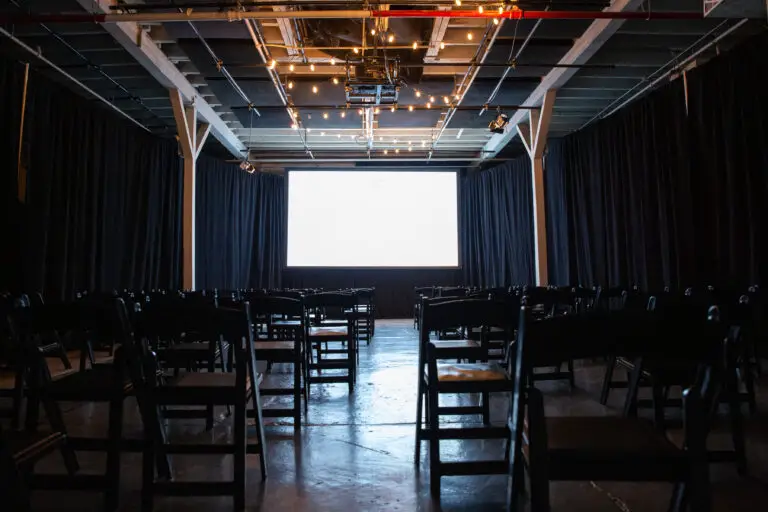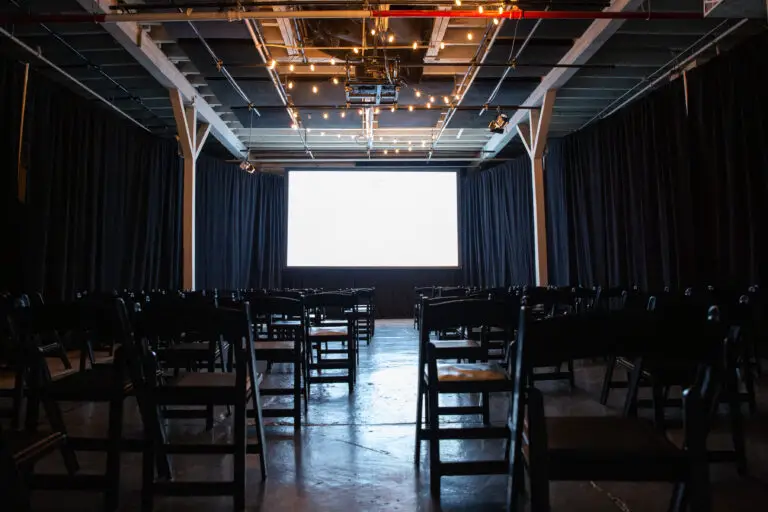 This edition's theme is Unthinkable. Executive Director Marco Ursino explains Brooklyn Film Festival's efforts to address the current cultural moment.
 "It is undeniable that we are living in divisive times, where every political and social current creates and follows its own fabricated truth.," said Ursino. "In such a world, any profound statement is destined to please some, while it offends others. What we used to define reality, has been carefully hidden, to the point that it has become almost unthinkable."

Marco Ursino, Executive Director Brooklyn Film Festival
He hopes that Brooklyn Film Festival can be a source of inspiration for it attendees.
"Brooklyn Film Festival wants to reignite the audience's imagination," said Ursino. "[And] offer an opportunity to revisit reality, and reinforce the Unthinkable, by presenting 150, uncensored film projects from every corner of the world."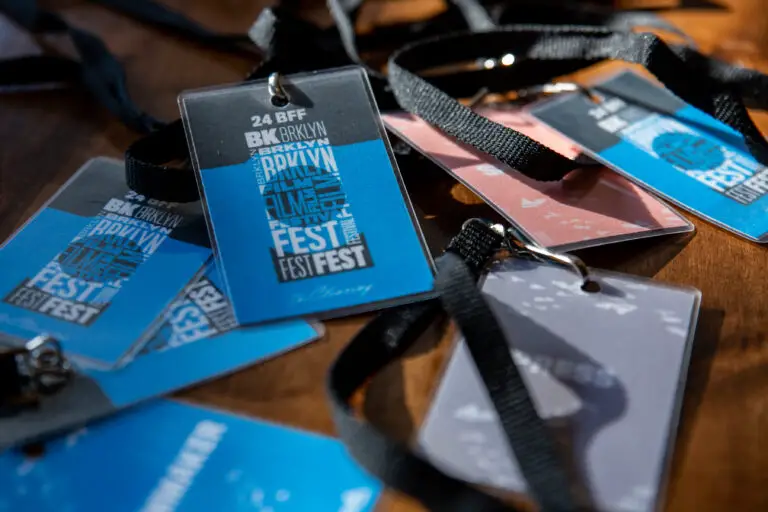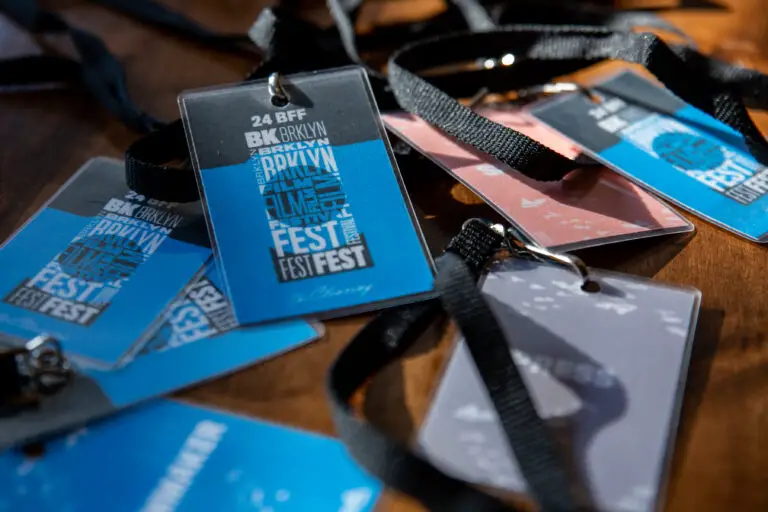 Brooklyn Film Festival divides its movies into six categories: Feature Narrative, Documentary Feature, Short Narrative, Short Documentary, Experimental, and Animation. The festival has had the same selection criteria—which it considers its trademark—in place since its inaugural edition in 1998.
Movies submitted cannot be older than two years and are all eligible to participate in awards competition. Which means even the smallest movie could be awarded the top prize, known as the Grand Chameleon. In an effort to highlight the selected movies it does not screen films that were not submitted for consideration.
Brooklyn Film Festival 2022 will also continue to hold its annual KidsFilmFest at Windmill Studios on June 4 and online throughout the festival's duration. KidsFilmFest presents two programming slates; one for kids aged 3 to 7 and another for kids 8 to 15. All the movies selected for KidsFilmFest are G rated and include animated, live-action, and documentary movies.
Below is a partial line up of feature films in competition this year. For further info on all the films, passes, and tickets, please visit BFF website.
FEATURE NARRATIVES:
World Premiere of LEON'S FANTASY CUT; Dir: Josh Caras, Jon Valde, United States, 99 min, 2021, Narrative Feature
Two first generation Ukrainian-American brothers, George and Iggy, know they are destined for great things. George is a wannabe business scion festering in a cell phone store. Igal is a small-time, pot dealer and an aspiring rap mogul. They are stuck together in a suffocating studio apartment in South Brooklyn, and are constantly at each other's throats.
World Premiere of SIGNS OF LOVE (OPENING NIGHT FILM); Dir: Clarence Filler, United States, 96 min, 2021, Narrative Feature
Signs Of Love takes place in the Port Richmond section of Philadelphia, a tough neighborhood where cultures mix but the law of the streets still rules. Hopper Jack Penn stars as Frankie, a young man from north Philly who dreams of a better life.
World Premiere of STAG; Dir: Alexandra Spieth, United States, 93 min, 2022, Narrative Feature
An urban loner fights for a chance at redemption when she's invited to her estranged BFF's bachelorette party.
World Premiere of WELCOME, VIOLETA!; Dir: Fernando Fraiha, Brazil, Argentina, 107 min, 2021, Narrative Feature
Eager to write her next novel, "Violeta," Ana joins the "End of the World Residency," a well-known literary lab in the Andes Mountain Range. There, she meets Holden, a charismatic leader and creator of a method in which artists abandon their own lives to live as their characters.
US Premiere of DREAMLIFE; Dir: Melvin Moti, Netherlands, France, 85 min, 2020, Narrative Feature
In the 1960s, at the height of the Space Race, a 23-year-old French geologist named Michel Siffre went to live in an underground cave for two months. Siffre investigated how the human body deals with extremely long isolation in a confined space, and how our sleep cycle responds to the absence of daylight.
US Premiere of PEDRO BETWEEN THE DEVIL AND THE DEEP BLUE SEA; Dir: Laís Bodanzky, Brazil, Portugal, 107 min, 2021, Narrative Feature
It is 1831 and Pedro, the former emperor of Brazil, gathers physical and emotional strengths to face his brother, who usurped his kingdom in Portugal. The film is set on the Atlantic Ocean, aboard an English frigate, in which members of the court, officers, servants and slaves mingle in a babel of languages and social positions.
US Premiere of POUR L'AMOUR; Dir: Andrzej Mańkowski, Poland, 90 min, 2021, Narrative Feature
Marlena struggles with a serious marital crisis due to the alcohol addiction of her husband, Zbigniew. Via the Internet, she meets Bruno, a Senegalese, who brings back Marlena's self-confidence and sense of womanhood. However, it turns out that the man plans something rather different for her than building a relationship with her.
East Coast Premiere of BALLOON ANIMAL; Dir: Em Johnson, United States, 88 min, 2021, Narrative Feature
A young circus performer, Poppy Valentine, is stuck under the harsh demands of her father and their community's expectations. But while on a quick night out to let loose and have some fun with her friends, she finds herself captivated by small-town America, which then forces her to question everything.
East Coast Premiere of RAGGED HEART; Dir: Evan McNary, United States, 85 min, 2021, Narrative Feature
When his estranged daughter tragically dies, a washed-up musician sets out to complete the last song she wrote, hoping to somehow redeem himself and let her rest in peace.
East Coast Premiere of SHAMBALA; Dir: Artykpai Suyundukov, Kyrgyzstan, 99 min, 2021, Narrative Feature
Based on the novella The White Ship, by Kyrgyz writer Chingiz Aitmatov, Shambala tells the story of a lonely, impressionable, seven-year-old boy who lives in a protected forest, high in the mountains, with his grandfather, step-grandmother, auntie and uncle.
East Coast Premiere of WAKE UP, LEONARD; Dir: Kat Mills Martin, US , 73 min, 2021, Narrative Feature
Part comedy, part self-help nightmare, Wake Up, Leonard follows one man's quest for wellness while failing miserably to stay on his vibe. This is the story of a broken-hearted seeker with a tenuous grasp on his mental health, but an admirable faith in the Universe.
NY Premiere of LEARN TO SWIM; Dir: Thyrone Tommy, Canada, 90 min, 2021, Narrative Feature
After a tragic loss, Dezi, a jazz musician, flees in an attempt to rebuild his life, only to find himself haunted by the truth of his past.
FEATURE DOCUMENTARIES:

World Premiere of HOPE: STORIES OF SURVIVAL DOCUMENTARY; Dir: Joseph Pritchard, United States, 60 min, 2021, Documentary Feature
Hope: Stories of Survival is the first full-length documentary that The Salvation Army has produced. Joe Pritchard, the director of this film, has spent over a decade with this organization, directing short films with the support of his amazing team.
World Premiere of THE UNITED STATES OF FASHION DESIGNER ELIE TAHARI; Dir: David Serero, United States, 65 min, 2021, Documentary Feature
Fashion Designer and Mogul Elie Tahari, has been living the American Dream for more than 50 years. He came to New York in 1971 with less than $100 in his pocket, slept on benches in Central Park, and went on to build a billion-dollar fashion empire.

US Premiere of MERRY CHRISTMAS, YIWU; Dir: Mladen Kovacevic, Iva Plemic, China, 94 min, 2020, Documentary Feature
Communist ideals have long lost their value in Yiwu, a city with 600 Christmas factories, in which Christmas as we know it is produced for the entire world.
NY Premiere of BIG OLD GOOFY WORLD – THE STORY OF OH BOY RECORDS; Dir: Joshua Britt, Neilson Neilson Hubbard, United States, 52 min, 2021, Documentary Feature
This is the story of the little record label that could! Founded by the great John Prine and his two managing partners, Al Bunetta and Dan Einstein.
NY Premiere of DROWNING IN SILENCE; Dir: Chezik Tsunoda, United States, 86 min, 2021, Documentary Feature
Drowning in Silence is an intimate and brave directorial debut from Chezik Tsunoda, documenting her quest for answers and personal journey of healing in the midst of a tragedy.
NY Premiere of FREE RENTY: LANIER V. HARVARD; Dir: David Grubin, United States, 95 min, 2021, Documentary Feature
Free Renty tells the story of Tamara Lanier, an African American woman determined to force Harvard University to cede possession of daguerreotypes of her great-great-great grandfather, an enslaved man named Renty.
NY Premiere of FROM THE HOOD TO THE HOLLER; Dir: Pat McGee, United States, 102 min, 2021, Documentary Feature
Charles Booker rode to the brink of one of the biggest upsets in political history. The documentary follows his campaign across Kentucky, from the most urban to the most rural settings.
GRAIN; Dir: Alex Contell, Tommaso Sacconi, US, Italy, Spain, 81 min, 2021, Documentary Feature
These days, everyone's shooting analog. Whether it is a fashion house seeking out "new" creative or an amateur perusing eBay, analog film photography has piqued the interest (and search history) of people everywhere.
About BFF