The Brooklyn Film Festival (BFF) has announced the film lineup for its 24th edition, titled "The Clearing." Over the course of the 10-day festival, BFF will present 37 film programs online, and a partial line up of 22 programs in-person at Windmill Studios in Greenpoint, Brooklyn.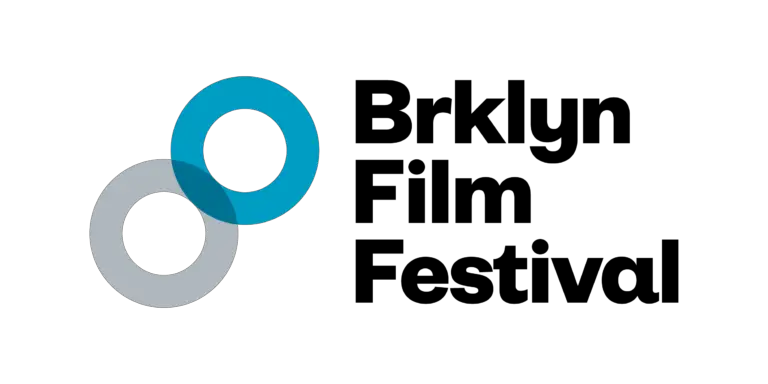 Brooklyn Film Festival's organizers have been staging International, competitive film events since 1998. BFF's mission is to provide a public forum in Brooklyn in order to advance public interest in films and the independent production of films. They seek to draw worldwide attention to Brooklyn as a center for cinema and to encourage the rights of all Brooklyn residents to access and experience the power of independent filmmaking. BFF, a 501(c)(3) not-for-profit group that promotes artistic excellence and the creative freedom of artists without censure.
The 2021 edition will feature 36 World Premieres, 28 USA bows, 34 east coast debuts, and 25 first-time screenings in NY. In total, BFF will show in competition 147 features and shorts from 35 countries. The full lineup includes 13 narrative features and 9 documentary features highlighted in this release. The festival will also present 39 narrative shorts, 23 documentary shorts, 25 animation and 21 experimental films.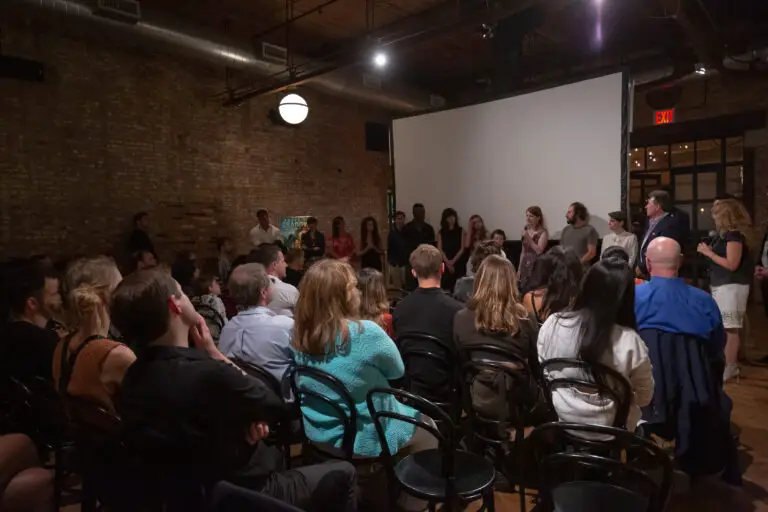 On June 5th, BFF will begin in-person screenings at Windmill Studios in Brooklyn at 3pm, with the feature documentary film Queens of Pain. At 6pm, there will be a short narrative program, led by the world premiere of Until, by Kevin Bacon and Kyra Sedgwick, and at 9pm, BFF will present the world premiere of the feature narrative, American Desert.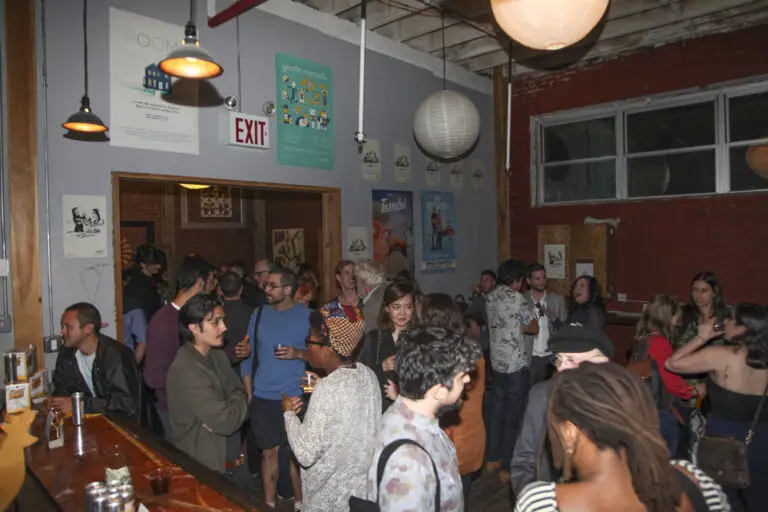 Along with the film screenings, BFF will offer parallel events, such as pre-recorded filmmaker introductions and Q&A sessions on the festival website. Live interviews and get-togethers will be staged on Facebook and other social media.
Tickets are available on the BFF website. Tickets for indoor screenings must be purchased in advance, online. All tickets and passes purchased online for BFF indoor programs can be picked up at Windmill Studios. Online, BFF will sell each film category for $10 and a Full Festival Pass for $24. All passes will be valid 24/7 from June 4-13.
The online lineup will be available 24/7 for the entire 10 days, and the indoor event will feature three programs a day on weekends, and two on weekdays. Each program is two-hours long. To find out both the online and indoor schedule, check BFF's website.
Below is a partial line up of feature films playing in competition this year listed in alphabetical order. For further info on all the films, passes, and tickets, please check the BFF website.
FEATURE NARRATIVES:
AMERICAN DESERT
Dir: Adrian Bartol, United States, 82 min, 2020, Narrative Feature, World Premiere
It's 2010, US Army veteran Matt Benning has returned from Afghanistan to a wrecked economy. Demons of war haunt him, a romance blossoms.
BONE CAGE
Dir: Taylor Olson, Canada, 89 min, 2019, Narrative Feature, NY Premiere
Jamie works operating a wood processor, clear-cutting for pulp. At the end of each shift, he walks through the destruction he has created.
CORRAL
Dir: Marcelo Brennand, Brazil, 84 min, 2020, Narrative Feature, US Premiere
Corral is a political drama that takes place in rural Brazil, in the city of Gravatá, where during the mayoral elections.
GOSSAMER FOLDS
Dir: Lisa Donato, United States, 95 min, 2019, Narrative Feature, NY Premiere
In 1986, nine-year-old Tate Millikin is uprooted and unwillingly moved to the suburbs of Kansas City. As his parent's marriage unravels.
HELL IS EMPTY
Dir: Jo Shaffer, United States, 98 min, 2020, Narrative Feature, World Premiere
A self-styled messiah initiates a teenage runaway into his cult of sister-wives. Her rebellious nature upends the community.
KALOKHACHYA PARAMBYA [PROP SHOOTS OF DARKNESS]
Dir: Makarand Anaspure, India, 98 min, 2020, Narrative Feature, East Coat Premiere
Prop shoots of Darkness is conflict of young orphan Alif about spirituality and material world. Industrious and helping everyone in the village.
KRINGLE TIME
Dir: Matthew Lucas, United States, 103 min, 2021, Narrative Feature, World Premiere
After becoming the unlikely star of a children's show, a public access TV station manager grapples with the problematic legacy of his predecessor.
MOVING IN 2008
Dir: Calogero Carucci, United States, 78 min, 2020, Narrative Feature, East Coast Premiere
A family tragedy during the recession of 2008, catalyzed by unemployment, personal crisis, and illness.
ONE NIGHT IN KATHMANDU
Dir: Mohan Rai, Nepal, 70 min, 2019, Narrative Feature, US Premiere
A GIRL, 26—together with a BOY, 33, who is a stranger to her– take an injured man to a hospital when an accident take places near them.
TANGO SHALOM
Dir: Gabriel Bologna, United States, 116 min, 2020, Narrative Feature, NY Premiere
"TANGO SHALOM": Moshe Yehuda (Jos Laniado), a Hasidic Rabbi and amateur Hora dancer, enters a big televised Tango competition to save his Hebrew school.
TWO IS A MAGIC NUMBER
Dir: Holger Borggrefe, Stefan Hering, Germany, 85 min, 2020, Narrative Feature, US Premiere
A day at the lake. Andrejs ex-girlfriend Nadia pays him a visit. Nadia and Andrej's former best mate Claudius are a couple now.
UNDER THE LANTERN LIT SKY
Dir: Michelle Bossy, United States, 75 min, 2020, Narrative Feature, World Premiere
The story of Blanche DuBois and her husband, who in different ways are coming to terms with their sexuality in 1920s Mississippi.

WALK WITH ME
Dir: Isabel del Rosal, United States, 112 min, 2020, Narrative Feature, NY Premiere
As she braves life after divorce, a young mother must challenge herself to take some personal risks after finding love in an unexpected place.
FEATURE DOCUMENTARIES:

AND SO I STAYED
Dir: Natalie Pattillo, Daniel Nelson, United States, 90 min, 2020, Documentary Feature, World Premiere
And So I Stayed is an intimate story of domestic violence survivors who killed their abusers in self-defense.

INTO THE LIGHT
Dir: Benjamin Schwartz, United States, 74 min, 2020, Documentary Feature, NY Premiere
In the 1980's Chuck Connelly was recognized as a key figure among the New York-based Neo-expressionist painters.
LIFE & LIFE
Dir: NC Heikin, United States, 80 min, 2020, Documentary Feature, East Coast Premiere
Life & Life focuses on pressing criminal justice issues in America as seen through the life of recent parolee Reggie Austin.
LITTLE PAKISTAN – FUTURE HISTORIES
Dir: Sana Akram, United States, 120 min, 2021, Documentary Feature, US Premiere
Little Pakistan – Future Histories is a dérive—a drifting in an online environment illustrating an immigrant neighborhood of Pakistani-Americans.
MAYOR MOHAMED
Dir: Jeffrey M., United States, Syria, Turkey, 86 min, 2021, Documentary Feature, World Premiere
In this quintessential film about the Muslim-American immigrant experience, Mayor Mohamed Khairullah risks his life to bring humanitarian relief into Syria.
ORGAN STOPS – SAVING THE KING OF INSTRUMENTS
Dir: James Dawson, United Kingdom, 70 min, 2021, Documentary Feature, US Premiere
Martin has spent his life playing and building pipe organs; nowadays he dedicates all his time to rescuing them – "It's a real crisis."
QUEENS OF PAIN
Dir: Cassie Hay, Amy Winston, United States, 75 min, 2020, Documentary Feature, NY Premiere
One of the most successful teams in New York sports history, Gotham Girls Roller Derby is a feminist powerhouse of elite athletes, misfits, and renegades.
TRUTH OR CONSEQUENCES
Dir: Hannah Jayanti, United States, 103 min, 2020, Documentary Feature
Truth or Consequences is a speculative documentary about time and how we weave the past into the present and our possible future.
THE WISDOM OF TRAUMA
Dir: Zaya Benazzo, Maurizio Benazzo, US, Canada, 88 min, 2021, Documentary Feature, World Premiere
Trauma is the invisible force that shapes our lives. It shapes the way we live, the way we love and the way we make sense of the world.