The Brooklyn Film Festival (BFF) has announced its 24th annual installment, running from June 4 to June 13. 2021's lineup includes the online premiere of 140 films, available to stream any time throughout the 10-day period. It also sees the return of in-person screenings, at Windmill Studios in Greenpoint, Brooklyn, from June 5 to June 13.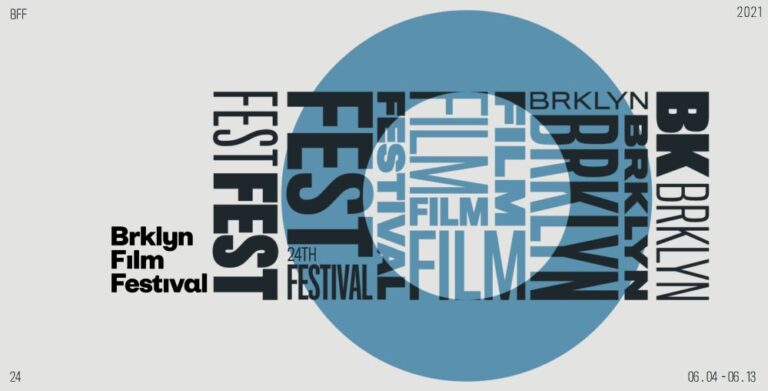 This year's theme is 'The Clearing.' Cinemas are slowly reopening after spending the last year shuttered, signaling the end of a lost year. While the 23rd Brooklyn Film Festival was fully virtual, the 24th will be a hybrid, featuring distanced in-person selections.
For this year's festival alone, BFF received 2,615 submissions from 91 countries. The 140 chosen films will air as 33 program blocks, with feature-length films playing alone and shorts grouped together by category and direction. There are six categories overall (Feature Narrative, Documentary Feature, Short Narrative, Short Documentary, Experimental and Animation), but all films are eligible to win the festival's top award: the Grand Chameleon. There are also 29 minor awards, with each winner receiving a prize totalling $50,000 in cash, film services and products. While judging panels determine some of the winners, the BFF Audience gets to vote online for their favorites.
New York residents are getting vaccinated in large numbers and are diligently observing the city rules regarding safe distancing and mask wearing. Cinemas are re-opening with new, safer policies and criteria. Because of this, we feel a sweet sense of optimism, as if we were experiencing a slow awakening from a one-year hibernation. That is why BFF is ready to show indie films to live audiences. Considering the amazing success of last year's virtual festival, BFF will offer the full lineup online, again this year. 'The Clearing' is about safe distancing also from all the accumulated pain and anger of the past year, and is about getting re-acquainted with life's important values. Fundamentally, 'The Clearing' is a message of hope that we want to spread, while trying to leave the 'Covid tunnel' behind us.

BFF Executive Director, Marco Ursino
The 17th Annual KidsFilmFest will also stream online from June 4 to June 13. There are two programs: one for ages 3 to 7, and another for ages 8 to 15. All children's films are rated G.
For more information about the Brooklyn Film Festival, visit brooklynfilmfestival.org.