On January 25th, 2022, Jake Scott performed his first headline New York show at the Music Hall of Williamsburg and he did not disappoint. Opener Josie Dunne, was accompanied by Will Honaker. Born and raised near Chicago, Josie always gravitated towards music, starting with YouTube videos and eventually signing with Atlantic Records while just in high school. Now 23 years old, her energy is contagious and she knows how to own a stage.
Singing, playing the keyboard, and even the trumpet, she got the audience jumping up and down. Her one goal of the night? For the audience to remember her name. After almost every song, she would ask the audience, "what's my name?" and the audience screamed it right back, "JOSIE DUNNE." She interacted with the audience on both ends of the stage and put on a great show. Her voice was absolutely beautiful as well.
After another 30 minutes, Jake Scott took the stage, opening up with one his most popular songs, "Like No One Does." Song after song, the audience sang loudly with him. Josie Dunne even came back to join Jake in singing "CWJBHN."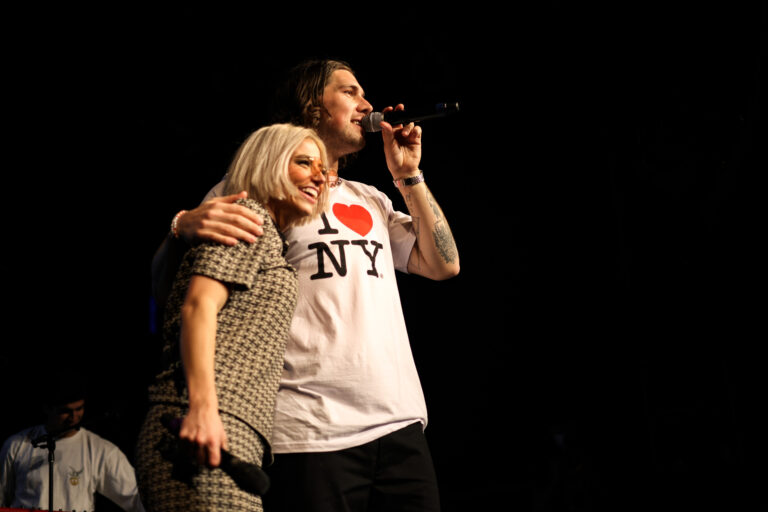 After about an hour and 15 minutes on stage, Jake left the stage and then came back for an encore with two final songs, "Tuesday" and "Favorite T-Shirt." It was a great headline show and many fans eagerly waiting for Jake to return next.
Josie Dunn Setlist: Theme, Love, Sorry, Ugly, Dancing Queen/Same, Santa Cruz, Dumb, Strangers, Sunday Morning, Cooped Up
Jake Scott Setlist: Like No One Does, Overthinking, We Haven't Looked at Our Phones, I Don't Miss You, Otherwise, I Don't Want to Be Friends, Lie, Working for You, Yours, Goldenboy, CWJBHN, Like This, Anymore, Meet my Shadow, Off, She,
Encore: Tuesdays, Favorite T-Shirt