In our current social-economic climate, many gage an artist based on their mainstream success. Did they have a big hit record? Top-selling album? Never mind the fact that outside of the music industry's true 1%, streaming is a non-factor.
Hence, despite our emotional attachment to art, the music industry is a business and should be handled as such. Take Queens native, Irv Da God (Born Derrick Duke Irvin), for instance. His foray into the music industry was not based on a pipe dream of having a chart-topping hit or selling a million units. Rather, steadily establishing himself through various ventures and building a following. 
Fortunately, Irvin's upbringing during the rugged 90's era Queens prepared him for an equally — for different reasons — cutthroat world. 
As we got older, we all dealt with the obstacles as everyone's trying to survive, get money. You just had to be always on point [and] never be caught slipping. 
As he sheds light on his days as an aspiring hooper running the streets of Queens, it becomes ever apparent that Irvin is a by-product of his environment. 
His production company, Block Boy Media, LLC, has directed, filmed, and edited productions for the likes of Dave East, Cam'ron, Chubbie Baby, Coi Leray, Lil Durk, Avianne & Co. Jewelers, among others. Yet, it is a passion that can be traced back to his childhood. 
I was really into films since a kid. We had the VHS tapes and I used to drag my mom to the Africans and make her buy all the bootlegs. Back then we didn't have cellphones, so I would just watch a lot of VHS tapes, I had at least 100 movies. 
 After being inspired by the countless hours of film study and the budding acting career of his self-admitted "rap superhero" and fellow Queens MC, Sticky Fingaz, Irvin took his hustle to the next level. He saved and enrolled himself into a six-month course at New York Film Academy where soon after he was making money recording and editing music videos for artists, as well as his own productions.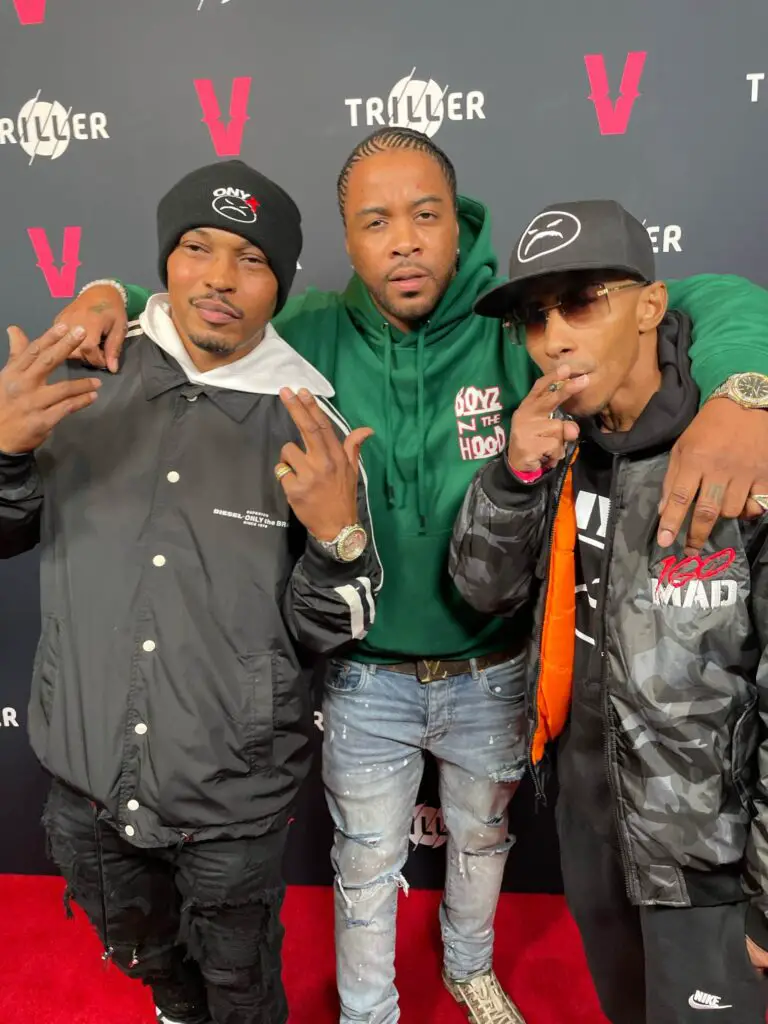 While admittedly a basketball head for large portions of his upbrining, the influence of hip hop is never too far away from inner-city youth. 
His label, Block Boy Mafia, Inc, was home to his first studio album, Thirty 3, in 2019 and in 2020, B.B.M. released their first studio collaborative album, Son Day. 
Irvin speaks of his Block Boy Mafia family with great hubris, acknowledging their status as family rather than business associates, yet lamented the fact that he seemed to care more about the preparation and overall success of the collective than others. As he matures in the industry, he's made the conscious decision to prioritize Irv Da God and lay the foundation which he hopes his crew will build upon. 
I can keep the family together, but I can't make the decisions for the family all the time. When everybody has opinions, I have to let everybody be who they want to be.
In Irvin's eyes, it's all for the greater good, as he embodies the Block Boy moniker. On the block one would typically hang out with family, close friends and acquaintances and that is how he envisions his long-term success. 
I just want to do it with my friends, the people I looked up to, [spent time] around and people we came across in our lifetime. 
As he continues to spotlight, Irv Da God, it's clear that "the block" is never too far away. It was only earlier this year that Irvin teamed up with Onyx's own, Sticky Fingaz, and Bizkit of B.N.B. to release "Fearless," a collaborative track made for the Vitor Belfort vs Evander Holyfield boxing match on Triller Fight Club. 
Tasked with leadership for long periods of time, Irvin's relationship with Freddo Starr and Sticky Fingaz feels like a breath of fresh air for the Hollis, Queens native, as Sticky and Freddo are two of hip hop's most successful rappers-turned-actors.
They're such good people man and show a lot of brotherly love," Irvin says of the duo. "I'm a rap artist now and they're my first rap brothers in the game.
His latest endeavor, a red-carpet appearance at the TrillerVerz battle in Hollywood, CA between Bone-Thugs-N-Harmony and Three 6 Mafia to promote the "Fearless" record, reiterated why he has stood on his family-oriented principles. After a chippy contest, that even included a near-altercation between the two legendary hip hop groups, it was Three 6 Mafia's camaraderie that won Irvin over, despite being a bigger fan of Bone-Thugs.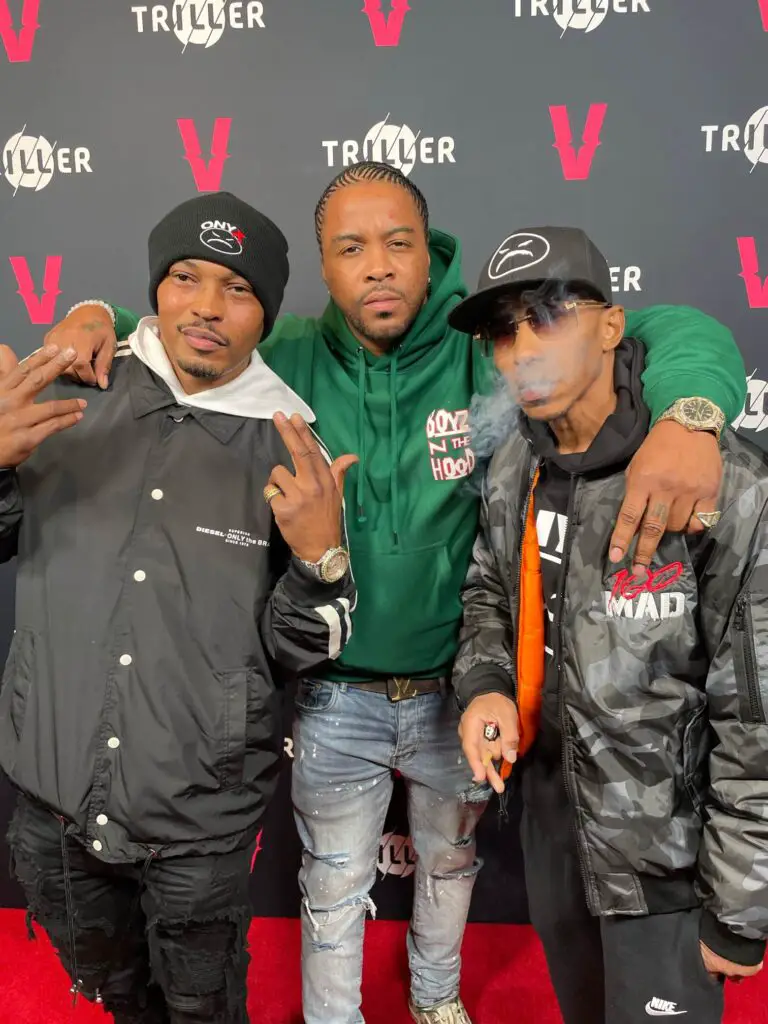 People are big into energy nowadays. You can tell which groups are organized and you can tell which ones don't really deal with each other anymore. You grow together, you have to keep the synergy in alignment, I feel like Juicy J and Three 6 Mafia definitely had the energy, they had the crowd jumping. It was like they were back in time to when the records first hit the club.
As he enters the next phase of his development, Irv Da God is preparing to independently release his sophomore project, Irvin Jackson. A soundtrack album set serve as the score for an upcoming tv series aptly named, Block Boy: Behind The Lights, Irvin is looking to showcase some of the very best from Block Boy Mafia. 
 I'm just giving people different styles of me. I'm really just showing people the growth of my career and my music. When I first came out, I might have been a little hard and aggressive on my Thirty 3 album. The traction was great, but it doesn't show my diverse side. I'm not giving people pain, but I'm giving people experience.
As he comes up in the game, Irvin doesn't seem mystified by the thought of bright lights. Despite being a Las Vegas resident, he keeps his city close to heart and speaks of the relationships he's made along the way with gratitude. Whether it be Boston Rob for connecting him to Sticky Fingaz, Bronx MC Haddy Racks, A$AP Ferg and Dave East as old friends whose success have inspired him. 
One thing people got to understand is that we made it already, everything else is just understanding the business and getting with the right people. These videos and these movies are edited, real life ain't.