Looking for unique music for the holidays? Everett Bradley, performer with E Street Band and Bon Jovi, is ready to give us some holiday cheer, or better, holiday funk. The Grammy nominated rock percussionist has announced the return of his beloved holiday funk revue, Holidelic.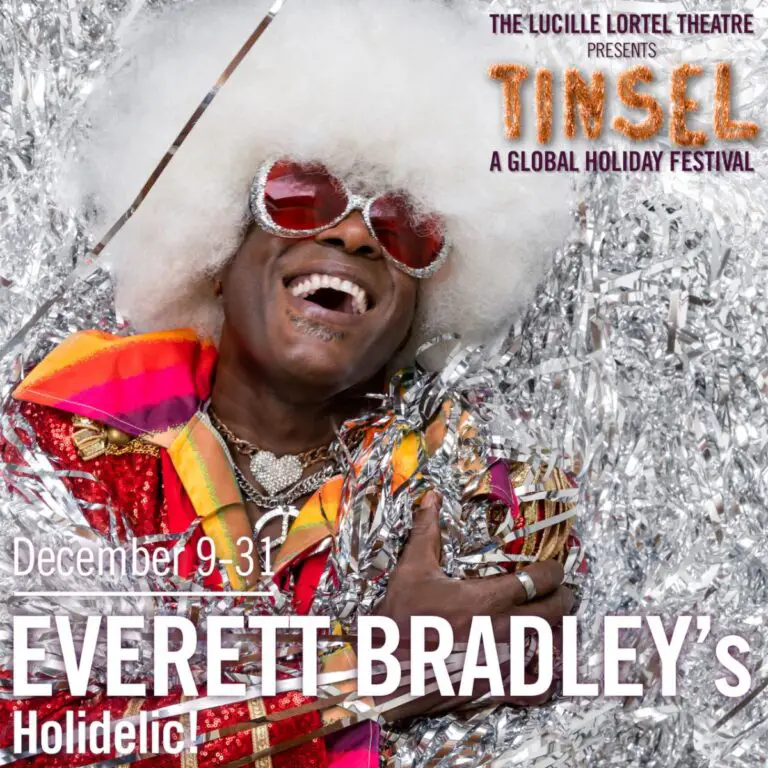 A 12-show run will be held at The Lucille Lortel Theatre in NYC from December 9 though 31. This is part of the theater's holiday performance series Tinsel: A Global Holiday Celebration, running from December 6-31 and featuring effervescent live music, performance, and dance with leading artists from around the globe.
Bradley will strictly go by his name Papadelic, for the residency. The renamed Funk's Father Christmas is a funk figure combining the personas of George Clinton and Santa Claus, with of course holiday-themed funk songs written by Bradley. 
A flashy, bass heavy retro-futuristic take on the holidays

The New Yorker
Holidelic debuted in 2002 to bring some cheer after 9/11, something about his big furry white coat, sunglasses and 6-inch platform shoes has been selling out shows ever since. I mean maybe it's from his stardom with Bon Jovi, Hall & Oats, Quincy Jones, and Snarky Puppy. Regardless this GRAMMY winner knows how to wow a crowd, exhibiting extraordinary talent, exuberance, and heart to every tour, session, Broadway show, or even TV show. The holidays wouldn't be the same without him.