Photo via Getty/Mathew Imaging/Wire Image
A new project chronicling the Grateful Dead has found its Jerry Garcia in Academy Award nominee Jonah Hill. Earlier this week, Hill shared the good news via Instagram, captioning a post with prayer hands and skull emojis.
The still-untitled biopic, directed and produced by Martin Scorsese and distributed by Apple, remains somewhat a mystery. Sources have yet to confirm what exactly will be covered in the film. However, Apple has reportedly acquired the rights to use Grateful Dead music in the project,  But the project has recruited an A-list team, with Dead members Bob Weir, Phil Lesh, Mickey Hart, and Bill Kreutzmann all signed on as executive producers. Jerry's daughter, Trixie Garcia, will also executive produce.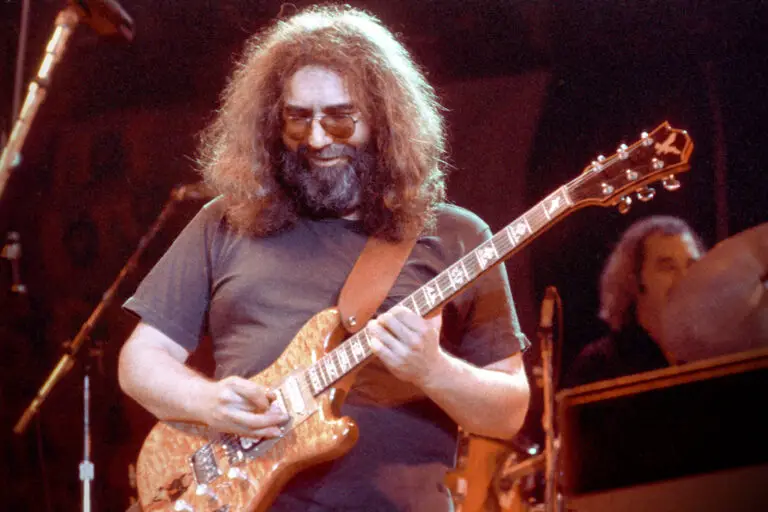 The new film won't be Scorsese's first rodeo with the Dead's iconic story, after directing the 2017 documentary Long Strange Trip. Furthermore, Scorsese and Hill have a history of working together. Scorsese directed Hill in the critically lauded 2014 film The Wolf of Wall Street, which earned Hill enormous praise and his first Oscar nomination.
Currently, Scorsese and Hill are both at work on other projects. Scorcese is developing his newest film Killers of the Flower Moon, a Western crime drama featuring Leonardo DiCaprio and Robert DeNiro. Jonah Hill will next appear in Adam McKay's all-star comedy Don't Look Up, alongside Jennifer Lawrence, Meryl Streep, Timothee Chalamet, and more. 
Veteran writing duo Scott Alexander and Larry Karaszsewski have signed on to pen the script. Previously, they received rave reviews for scripting the acclaimed Fox drama American Crime Story: The People vs. OJ Simpson. Though this film will be Scorsese's first musical biopic, with Alexander and Karaszsewski at his side, a triumph seems possible.
On social media, fans have already begun compiling their dream choices for the rest of the cast. With Hill the only confirmed cast member, imaginations have run wild as to who will portray the rest of the band.
https://twitter.com/kentdunne/status/1461394227435290629?ref_src=twsrc%5Etfw%7Ctwcamp%5Etweetembed%7Ctwterm%5E1461394227435290629%7Ctwgr%5E%7Ctwcon%5Es1_&ref_url=https%3A%2F%2Fuproxx.com%2Findie%2Fgrateful-dead-biopic-fan-cast-jonah-hill%2F
Now we just need Martin Starr as Phil Lesh and Jay Baruchel as Bob Weir. https://t.co/JsW9v9PGQs

— Matt Wilstein (@mattwilstein) November 18, 2021
Donna suggestion:

Natalie (Weyes Blood) Mering pic.twitter.com/mEdWHN9Lnh

— TheWarlarks 🍳veryfried (@forestpathband) November 18, 2021
Some fans even questioned the casting of Hill, arguing their own picks for Jerry.
All in all, however, fans seemed excited and interested by the news of the biopic. With many of the living members signed on as executive producers, fans expressed hope the Dead's story would be done justice.