Cassandra Kubinski announced show at Caffe Lena in celebration of her recently dropped #1MillionHearts EP. The celebration will take place on October 31, 2021 at 7PM at Caffe Lena in Saratoga Springs.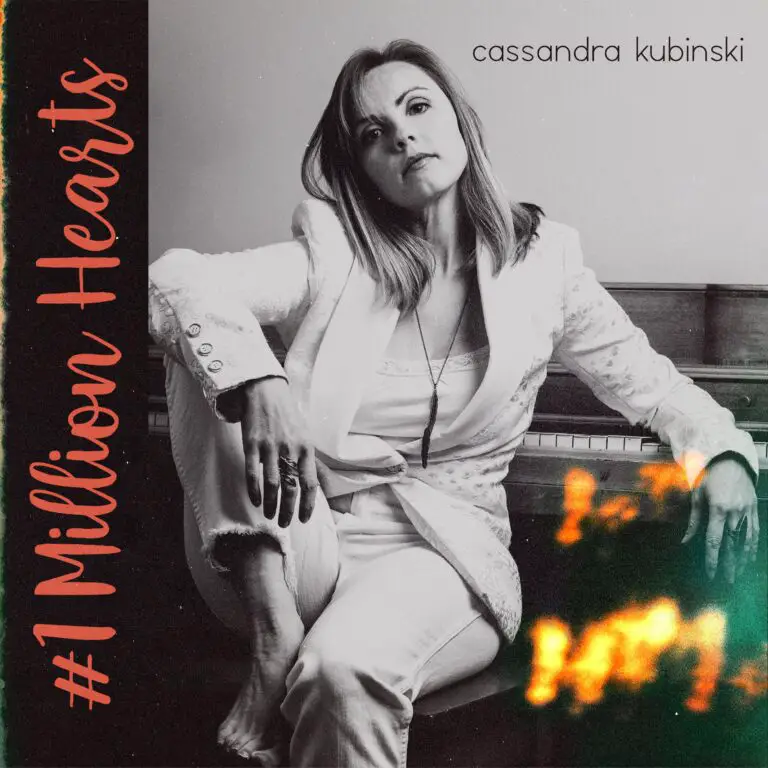 Cassandra Kubinski is an up and coming singer/songwriter who has hit the billboards multiple times. She has had music on TV, from Lifetime to ESPN to ABC and  has collaborated with big names like the Goo Goo Dolls (including their collaborative release of her Autism anthem Not So Different), Chris Botti, 10,000 Maniacs, DJ Taz Rashid, and even her personal music hero, Billy Joel. You may have heard her songs that have supported  important causes, such as "Not So Different" for Autism and "You Get Me" for pet rescue. She was also  the composer and bandleader of Emmy-winning new media TV Show "The Never Settle Show" hosted by Mario Armstrong, and she serves as the Global Co-Chair of Membership for international non-profit Women in Music.
Her #1MillionHearts EP was officially  released to all digital platforms on October 1, 2021. The Caffe Lena show follows up Kubinski's NYC Release Show at The Cutting Room which took place on October 3, 2021 and the global virtual launch concert featuring multi platinum artists Ryan Cabrera, Jeff Timmons (98 Degrees), and Brad Fischetti (LFO) which took place on October 1, 2021. 
Saratoga Springs holds a special place in Kubinski's heart though which is why she's going back there for a show at Caffe Lena. Kubinski's previous Capital Region appearances includes multiple shows at Caffe Lena before she  became a full time Saratoga Springs resident in 2020, the Saratoga Springs Preservation Foundation Virtual Holiday Homes Tour, airplay on WEXT and WEQS, and both artist workshops and performances at Wildwood School in Schenectady.
"I'm excited to bring my band back to Saratoga. #1MillionHearts is all about connection, community, and finding freedom after a time of darkness or constriction," Said Kubinski. "I think many of us can relate to that in society and in ourselves at this time. We're excited to give the audience an incredible, elevating show, and to support arts education and the upstate community as well."
Tickets for both in-person seats and online viewing options are available here.
For more information on Cassandra Kubinski and her upcoming shows visit her website.