John Sebastian, an inductee to the Rock and Roll Hall of Fame and Lovin' Spoonful co-founder has linked up with guitar legend Arlen Roth to reinterpret some of the Lovin' Spoonful's timeless songs on John Sebastian and Arlen Roth Explore the Spoonful Songbook, released on September 24.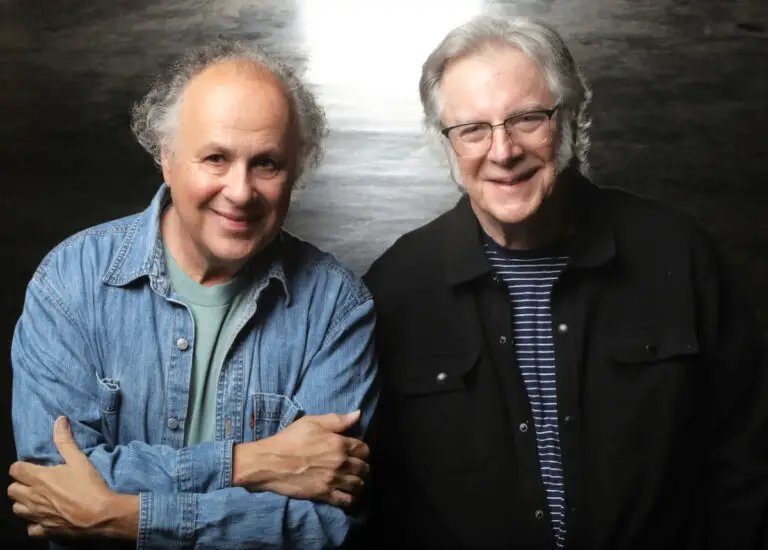 A group who had their first seven singles reach the top-ten at the height of Beatlemania, including "Summer in the City" and "Do You Believe in Magic," Lovin' Spoonful left a mark on the '60s, capped off by Sebastian's impromptu performance at Woodstock in August 1969. Bethel Woods Center for the Arts notes of the moment:
After Santana's magnificent set, there was a bit of a lull before the next act could begin, so lighting coordinator and de facto emcee Chip Monck asked his friend John Sebastian, who was attending Woodstock purely as a spectator, to see if he would go on stage and play a few songs. Sebastian tried to refuse, but Chip insisted, so he borrowed a guitar from Tim Hardin and walked into the breach to create another memorable Woodstock moment.
The genesis of the project for John Sebastian and Arlen Roth was all Arlen's idea, per Sebastian, the Lovin' Spoonful's primary songwriter. Roth, the guitar maestro best known for his studio and touring work with such artists as Simon & Garfunkel and John Prine, and a big fan of the group, reached out to Sebastian in 2019. The album was crafted in the tradition of Roth's acclaimed reimagining of the songs of Simon & Garfunkel (Subway Walls &Tenement Halls) and the Rolling Stones (Paint It Black: Acoustic Stones). The pair entered producer Chris Andersen's Nevessa Studios in Woodstock and worked quietly for the next two years.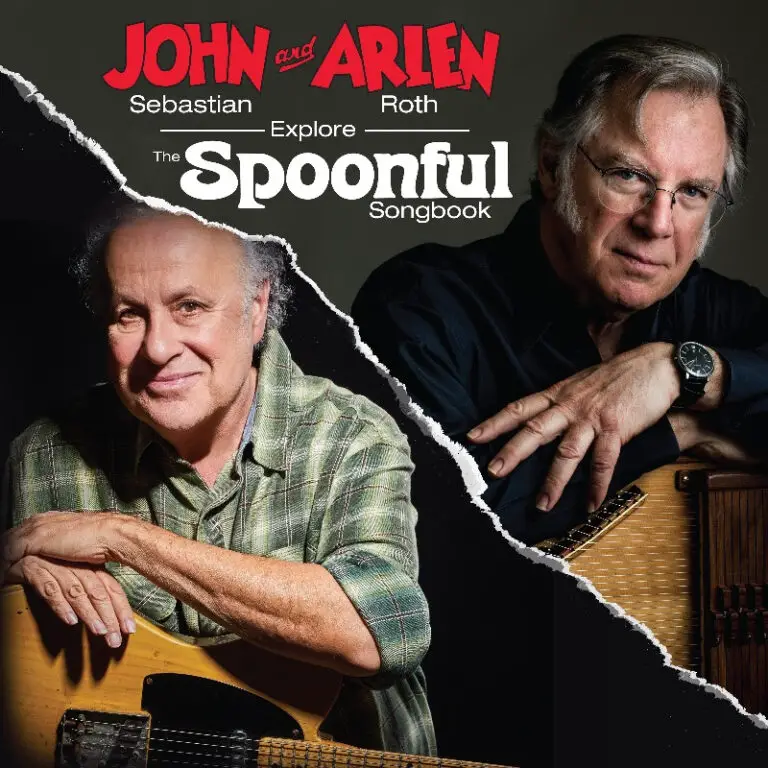 Sebastian had never considered doing re-recordings of his Spoonful classics until Roth approached him, but Roth's deep artistry and exceptional knowledge and love of the guitar style of Spoonful guitarist Zal Yanovsky changed his mind. Sebastian added his spin on the songs and brought in special guests: the MonaLisa Twins, Lexie Roth, Maria Muldaur, Geoff Muldaur, Eric Parker, Ira Coleman and Benson Sebastian. And in May 2021 they emerged with this highly anticipated record.
Working out the guitar parts, with Sebastian playing his original licks in each song, gave Roth the opportunity to complement the Spoonful's sound with his own. "He was doing double and triple flips off the diving board, while I was doing cannonballs," Sebastian recalls. "It all comes naturally to me and John,"  according to Roth. "Collectively, he and I must have about 120 years of experience doing this kind of thing down through the ages. We just look at each other and play off each other. Also many of Zally's Spoonful parts helped inspire me too."
I was a kid of 12 when I was first blown away by the Spoonful's songs, their performances on TV, and their guitar sounds. Zally was such a huge influence off the bat. I was taken by his uniquely 'country' approach to lead guitar and that was such a great sound in a rock & roll band! It was right up there with the Beatles and the Byrds! I love the Spoonful songs so much, and they occupied a big part of me, inside.

Arlen Roth
Revisiting those songs in the studio with Sebastian, drummer Eric Parker (Joe Cocker, Bonnie Raitt) and upright bassist Ira Coleman (Sting, Family Man Barrett) was "a joy, more than a challenge," says Roth. "Since John was involved, it was a collaboration more than a tribute."
Other Sebastian collaborators were also enlisted: Joining them in the studio were his "favorite exes" Maria Muldaur (with John on the lovely "Stories We Could Tell") and Geoff Muldaur (with John on "Did You Ever Have to Make Up Your Mind" and a raucous "Jug Band Music"). Sebastian's newfound discovery the MonaLisa Twins – Austrian twins Mona and Lisa Wagner, who reside in Liverpool – added their "blood harmonies" to Sebastian's vocals all the way from the U.K., thanks to their producer/engineer father Rudolf Wagner, who digitally delivered the files. Sebastian is a big fan of the sisters' albums and musical concepts, which showcase their remarkable vocal blending as evidenced here on tracks like "Lovin' You," "Four Eyes," and "Darling Companion."
Sebastian takes a solo vocal turn on the gorgeous "Darling Be Home Soon," which he wrote in 1967 for a Francis Ford Coppola film soundtrack. And rounding out the "family" of musicians: Sebastian's son Benson supplied percussion, and Roth's daughter Lexie cut lead vocals on "Didn't Want to Have to Do It," originally intended as an instrumental. "She loved the song so much, she just had to try it," attests Roth, "and she nailed it – one take!"
Following initial sessions at producer Chris Andersen's Nevessa studio, just down the road from Sebastian's Woodstock home, COVID-19 struck.  "We had to separate to do the other thing that Arlen and I are really good at," says Sebastian, "which is be a multi-instrumentalist – serve the song but not overdo it." Sebastian added autoharp, harmonica, and his distinctive whistling to several tracks, while Roth contributed his awe-inspiring slide guitar, as well as acoustic lead. "This was constructive in its own way," says Sebastian. "We were reacting to each other's parts, even though we weren't in the studio together."