Ever since übermanager Albert Grossman and his top client Bob Dylan moved up to Woodstock in the Sixties, the Hudson Valley has been a hot bed of popular music-making. It's been the longtime residence of many of the best-known names in rock, folk and jazz and the site of a multitude of legendary recording studios where they waxed their classic albums. It's also been home to an ever-changing array of clubs and tiny bars where the stars who call the area home can be found sharing their world class talent with intimate audiences.
Since 2015, Rita Ryan has been passionately profiling this ever-evolving scene on LocalMotion, a weekly two-hour, free-form broadcast on Vassar's non-commercial radio station, WVKR, 91.3 FM.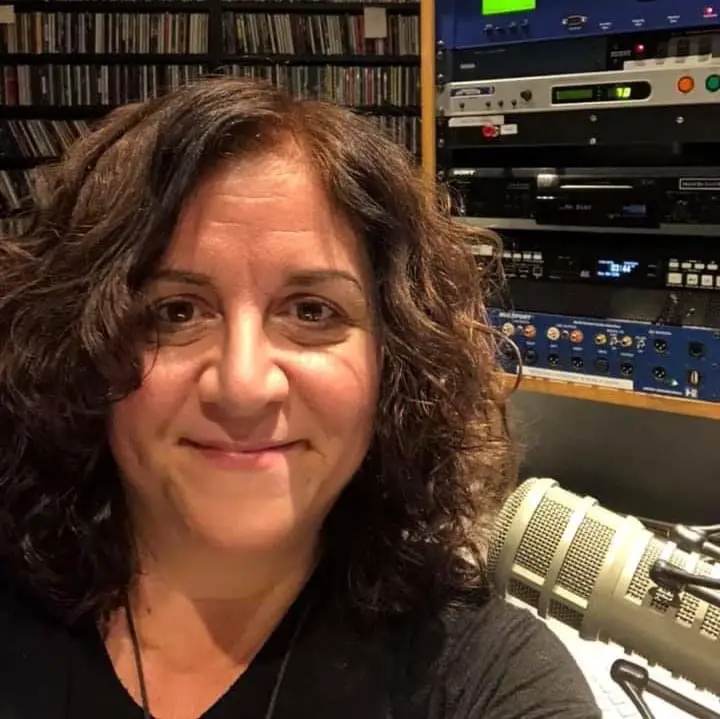 Unlike some area shows that claim to be dedicated to "homegrown" talent (but are too often peppered with musicians from Austin, Nashville, Brooklyn and more in my listening!), Rita has kept her focus 100% local.
The second hour of her weekly Wednesday broadcast traditionally features interviews with many of extraordinary music-makers who call the Hudson Valley their home.  Her guests have included Lovin' Spoonful songsmith John Sebastian, jazz great Jack DeJohnette, dobro master Cindy Cashdollar, roots music maven Amy Helm, bass masters Tony Levin (King Crimson, Peter Gabriel) and Gail Ann Dorsey (David Bowie) and Stevie Wonder producer/electronic music pioneer the late Malcolm Cecil, to name just a few.  Rita also interviews stars who swing through so frequently for performances that they seem like locals, like the six-time interviewed Jefferson Airplane/Hot Tuna guitarist Jorma Kaukonen. 
Ryan has also explored the local scene in interviews with club owners like Neil Howard of Colony Woodstock, Lizzie Vann of The Bearsville Theater and the late Tony Falco of Live at the Falcon.  She's also talked with music producers/recording engineers like Jerry Marotta of Dreamland Studios, David Baron (The Lumineers, Lenny Kravitz) and Scott Petito (The Band, The Fugs, Mercury Rev).  And every week, she clues her audience in on the best live music coming to area venues, shows that she will often be frequenting herself.
The first hour of LocalMotion is dedicated to spinning a truly diverse selection of new sounds from local musicians.  Her playlist spans rock, blues, folk, Americana, rockabilly, jazz and even the occasional electronic and experimental offering.
Earlier this month, Rita celebrated her 300th episode with a return interview with her first guests, Larry Campbell and his partner Teresa Williams.   Here is a look at the past and what's ahead for Rita and LocalMotion.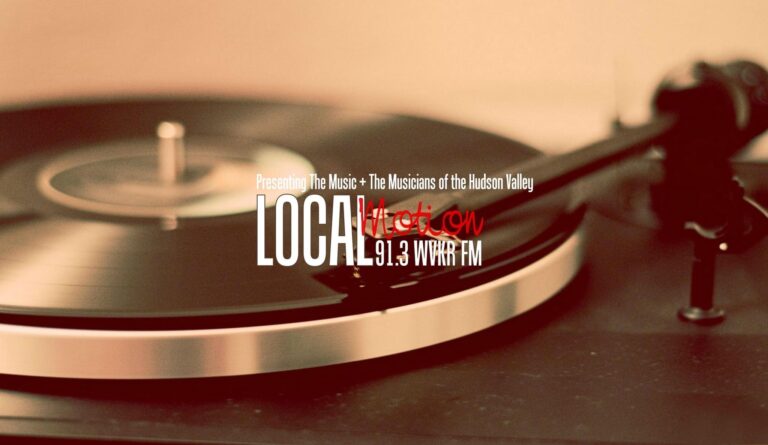 Sal Cataldi: To begin, what is your connection to the Hudson Valley?
Rita Ryan:  I consider myself a native to the area. I moved to Tivoli in Dutchess County in 1972 while in elementary school. I was born in Long Island and then my family moved to Germany, where I went to school through 2nd grade. My mom was from Germany as are most of my entire family, and for the exception of one cousin, they all still live there.
My interest in music started with my mother. There was always music on in the house. She listened to classical and German music and I remember Engelbert Humperdinck, Frank Sinatra, Glen Campbell and others being played on either albums or cassettes.  As a young teenager, I would spend my weekly allowance by going to Caldor in Kingston on a Friday night to buy vinyl or a book.  The first album I bought was Tapestry by Carole King.
SC:  How did you connect with WVKR?
RR:  I began working at a commercial radio station in 2010 doing advertising sales.  I had no intention or ever thought of being on air.  At one point, the station where I was working was holding a contest.  We planned on doing a one-hour live broadcast at a remote store location to announce the winner.  No DJ was available to go do the broadcast, so the owner of the station suggested I go do this live remote!  I laughed at him saying, other than voicing commercials, I have never been on air!  He told me to go try it anyway,  So I did. My client, the store where the live broadcast was to be at, also encouraged me.  So, there I was (laughs). My first broadcast was a live one, for one hour.  I immediately felt very comfortable being on air.  It just felt natural.  Of course, I was nervous at first, but not for more than a few minutes. It really was easy and fun!
Not long after, the station where I was working offered me a show, while I also held down my sales job. I took them up on the offer and was able to pre-record my shows.  For a while, I was the weeknight evening show host. Soon, that became too much for me with my regular job so I hosted a show on Saturday afternoons. I did this for several years before I left that job.
When I left, I knew I was going to miss hosting a radio show.  A few months into a new job, an acquaintance called me and said he missed hearing me on air.  He asked if I ever heard of WVKR and that I should try contacting them.  I thought about it for a few days and decided to make the call – I mean I had nothing to lose, right?  I called WVKR in June 2015 and the General Manager called me back immediately. I had given him my background and my idea of starting a show focused on music in the area, the local scene. I wanted to start hosting interviews with musicians that live here and those coming to the area to perform in our venues.   They said they were actually looking for someone to host such as show, so the rest is history (laughs).
SC: What is the format of LocalMotion and how has it changed over the years?
RR:  The greatest aspect of WVKR is that it's a college radio station, at Vassar College, so it's completely free-form, like in the good old days.  It's run by a Student Executive Board that has help from Vassar's staff.  It's a non-commercial station. No advertising. So, all DJ's format their own shows to their liking.
At first, in 2015, it began as a one-hour show. It pretty quickly moved into a weekly two-hour block, Wednesdays, from 4 – 6 pm. The format really hasn't changed since the show began.
I always spend one of the hours hosting an interview and the second hour promoting musicians who will be playing in the area and new releases from local musicians. I also host a segment called "Musical Happenings" where I give info from venues as to who will be playing there. I'm a huge supporter of the local live music scene. I typically go out at least once per week to enjoy live music, if not more.  
SC: Unlike some radio shows in the Hudson Valley that claim to be local, yours truly is, 100% in my opinion.  It seems to be all about musicians who live in their area or the big names who pass through regularly, like Jorma Kaukonen, who almost seem like locals.  Is it a hard to promise to always deliver a full slate of local music?
RR:  It's not hard at all to keep my show truly local because we have such an incredible and diverse scene of music in the area.  There's always someone coming to perform at an area venue to interview and many of those live right in the area. I do interview national and internationally renowned musicians but only because/when they perform in our area.  There's never a shortage. I typically book my guests 6 to 8 weeks in advance!
SC:  So, what are some of your favorite venues in the area, old and new?
RR:  I don't think it would be fair of me to say what my favorite area venues are as there are so many! I say to people, go support music at all local venues and see which you like best and keep going to support the music!
SC: How has the Hudson Valley music scene evolved over the years and where is it headed?
RR: Well, it's definitely evolved over the decades and, I believe, we're in a time now when it is truly exploding in the area.  For example, look at Woodstock. The newly renovated and restored Bearsville Theatre is back in full swing, Levon Helm Studios (home of the legendary Midnight Ramble shows), The Colony (also renovated and restored), Station Bar, Pearl Moon and the Woodstock Playhouse are all top-notch live music spots.  We're also in an area where there are world class recording studios which brings many musicians here from all around the globe.
I believe the music and arts scene will continue to grow in this area. We are incredibly lucky to live not just in a visually beautiful area, but also an area filled with culture of every stripe.
SC: Now that you've celebrated your 300th show, can you let us know who some of your favorite guests has been?
RR:  This is another question that's difficult to answer about favorite guests because there are really too many to say. I typically respond to that question by saying it's the last guest I had on the show (laughs)!
Since 2015, I've hosted over 290 interviews as most every episode has a guest.  I was most nervous for my first ever interview. I remember it like it was yesterday. I began the show in July 2015. I remember when I first conceptualized the show and sharing my idea with Larry Campbell at shows when I'd see him perform. He would say to me: "Rita, when you get that show, let me know. I'll be happy to be your first guest." Well, I got the show and Larry held true to his word. My first guests on LocalMotion on 91.3 WVKR were Larry Campbell and Teresa Williams.  I prepared for over 5 hours for my first interview. I was so nervous but it went so well. 
Since LocalMotion airs live, so I don't have the luxury of edits. The next time I saw Larry in person after our interview, he told me it was one of the best radio interviews he's ever done in his career.  That to me was the highest honor I could be given.  
I haven't been too nervous interviewing since my first show.  I get excited with anticipation for each and every guest. I do lots of "homework" to prepare for my interviews and I absolutely have the time of my life doing them.
SC:  As a listener, I know you give every genre of music a spin, from folk and Americana through to jazz and experimental.  So, do you have any personal favorites on the new local talent front?
RR: I dislike giving out my favorites, just like I don't do a "Top 10" end of year album release list any longer. I mean, after all, who am I to say! My favorites are just that, my favorites. Doesn't mean anyone else would agree. I do play music I'm not particularly fond of, that isn't really to my taste sometimes, because I only think it's fair to promote all worthy musicians in the area.  
SC:  Anyone who follows you on social media knows, your daughter is quite a serious musician. Tell us a little about her?
RR:  Well, here I could go on and on! My daughter Caroline recently turned 21. I began introducing her to the arts when she was maybe 4 years old. Her first live theatre event was The Nutcracker at Bardavon Theatre in Poughkeepsie. We would go annually while she was young.  Shortly thereafter, I took her to NYC and we began seeing Broadway shows.  
She began playing violin in 4th grade.  We rented her a violin because we weren't sure how long she'd stick with the instrument. She stayed with it for one year then began playing cello. But she didn't like playing the cello as much as the violin, so she went back to her violin.  We gave her private lessons immediately and she just loved her teacher. We also learned of an organization in Dutchess County called "Stringendo." It was an orchestra school for students from 1st through 12th grade that met each Saturday during the school year. You had to audition to get in. There were numerous levels in the school and Caroline began in "Prelude." She stayed in that school for 8 years throughout high school.  This school was invaluable to her. She would not be the musician she is today without having those years in that school. Also, her private lesson violin teacher, Kate Rymph, who taught her first lesson until she graduated high school was instrumental in transforming Caroline into the musician she is today.
She will be graduating Ithaca College in December 2022 with a degree in Music Performance, a degree in Economics and a minor in Art History.  She recently performed her Senior Recital and it was inspiring to see how far she's come as a violinist.  I could not possibly be prouder of my daughter. Not because of her talent as a musician, but because of the woman she's become. I'm an incredibly lucky woman to be her mom. It's the honor of my lifetime.
SC: Any local musicians you still want to interview but haven't?
RR:  Funny you should ask that!  It just recently happened that I did interview two musicians who I've been wanting to interview the past 6 years! I had the great honor of interviewing John Sebastian and Jack DeJohnette. They had both been on my list and what an honor for me to have had the opportunity to talk with both of them. Both American icons.
I'm looking forward to continuing LocalMotion. It's a lot of work but when you're passionate about something it's worth it.  It's a true honor to be hosting this weekly show.  I look forward to seeing the show grow further and keeping up with all the incredible new music that's coming out. Please support live music – especially local live music!
SC:  How can people listen to LocalMotion?
RR:  Several ways! The old-fashioned way if you're in the area on the radio dial at 91.3 FM, also online at wvkr.org or on the app TuneInRadio under WVKR. I also record and upload each interview on my YouTube channel. Please consider subscribing to the channel at "LocalMotion on 91.3 WVKR hosted by Rita Ryan." All interviews are also uploaded as a podcast which you can listen to on several streaming platforms such as Spotify, Apple Music, etc.  You can even keep track on my Facebook page which features links to interviews, videos I shoot at local concerts and more.