Vermont jam-lords Phish will celebrate the end of 2021 with four nights at Madison Square Garden, capping off a remarkable year for the group.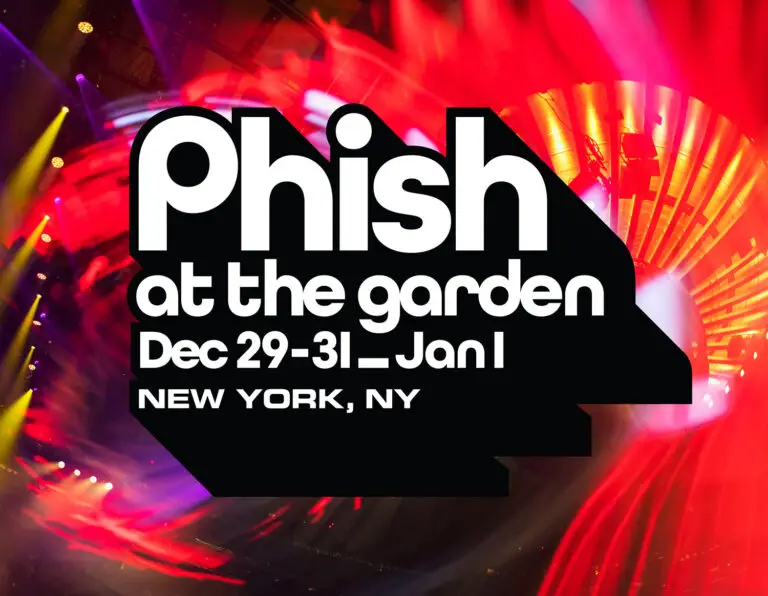 To say Phish is no stranger to Madison Square Garden would be a huge understatement. The band has played 'The World's Most Famous Arena' a total of 64 times, with only Elton John and the Piano Man, Billy Joel, eclipsing their mark on the venue. The band played their first show at Madison Square Garden over New Years Eve in 1994, and playing one of their greatest shows ever on December 31, 1995, featuring the Gamehendge Time Factory.
The band continued to perform on New Years Eve for many years to follow, including 4 night runs in 1997 and 1998, a single show to mark their return from hiatus on December 31, 2002, and finally returning to the venue in early December 2009 for three nights. New Years 2010 marked the first of a near consecutive string of runs over the end of the year, with the exception of 2014 when the band performed four nights in Miami. Since 2015, the band has performed at Madison Square Garden every New Years Eve since, sans 2020 due to COVID-19 and the ensuring music industry shutdown.
Revisit Phish New Years Eve's at Madison Square Garden from 2012, 2013, 2015, 2016, 2017, 2018 and 2019
2017 marked the Baker's Dozen, a run of 13 historic shows that featured no repeats, choice covers and bust-outs galore, a hallmark for the band in their storied career at Madison Square Garden.
Tickets for Phish at Madison Square Garden for New Years Eve 2021 are available via lottery starting now through Monday, October 4th at noon ET). Public on sale begins on October 8 at noon via Phish.com