With the return of live music performances throughout New York State and much of the country, an embarrassment of riches in the form of live music options is upon us. New York City has abundant Broadway and restaurant scenes, but a live music scene that doesn't get equal billing.
One reason for this is a lack of a simple guide for live music. There is Broadway.com for all things Broadway, Zagats and Yelp for restaurant info, but nothing of the like for live music. In order to keep track of the sheer magnitude of concerts, events, club shows and intimate performances that may fly under your radar, there is a new way to keep tapped in to what's going on musically in New York City.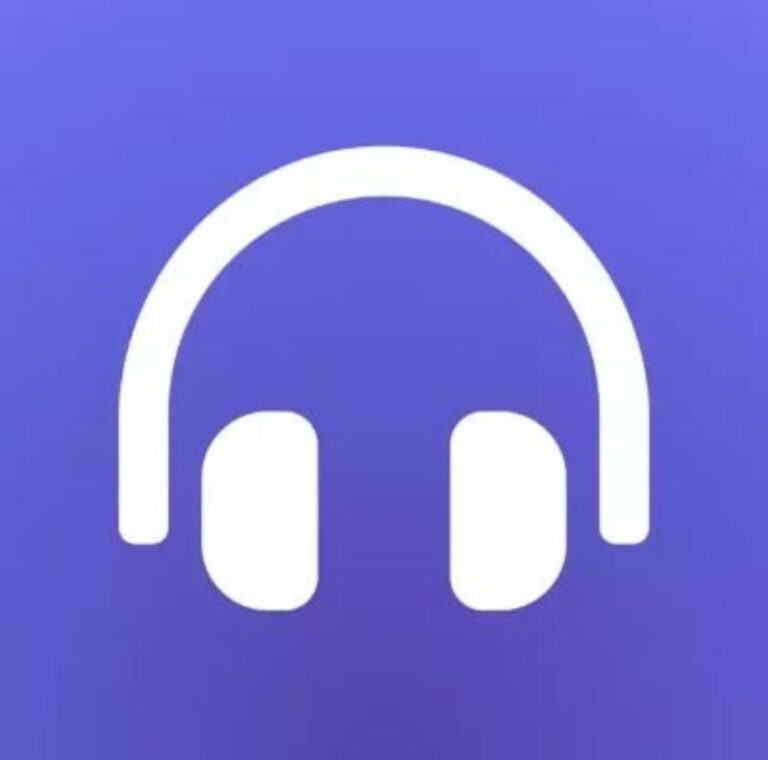 The Tapped In app is one that is especially needed now, as small venues are reopening while larger venues wait for the pieces to fall into place heading into the fall.
The idea for Tapped In originates with founder of NYC Freaks Aaron Stein, inspired by his weekly 'Shows you shouldn't miss' column on Freaks List. In mid-2020, NYC Freaks List member Daniel Saewitz began making an app that used the same information he shared and incorporated the information into maps, building a searchable way to find these shows.
I had been living in NYC for years when I came across Aaron's weekly concert calendar. I was blown away. Even though I was obsessively seeing concerts across the city, identifying the best concerts was peculiarly more difficult than one might expect. There are concert listing platforms, no doubt. But they are all generally automated scrapers; which leads to two main problems: they list anything and everything and yet, they miss the local gems.

Daniel Saewitz, co-founder of Tapped In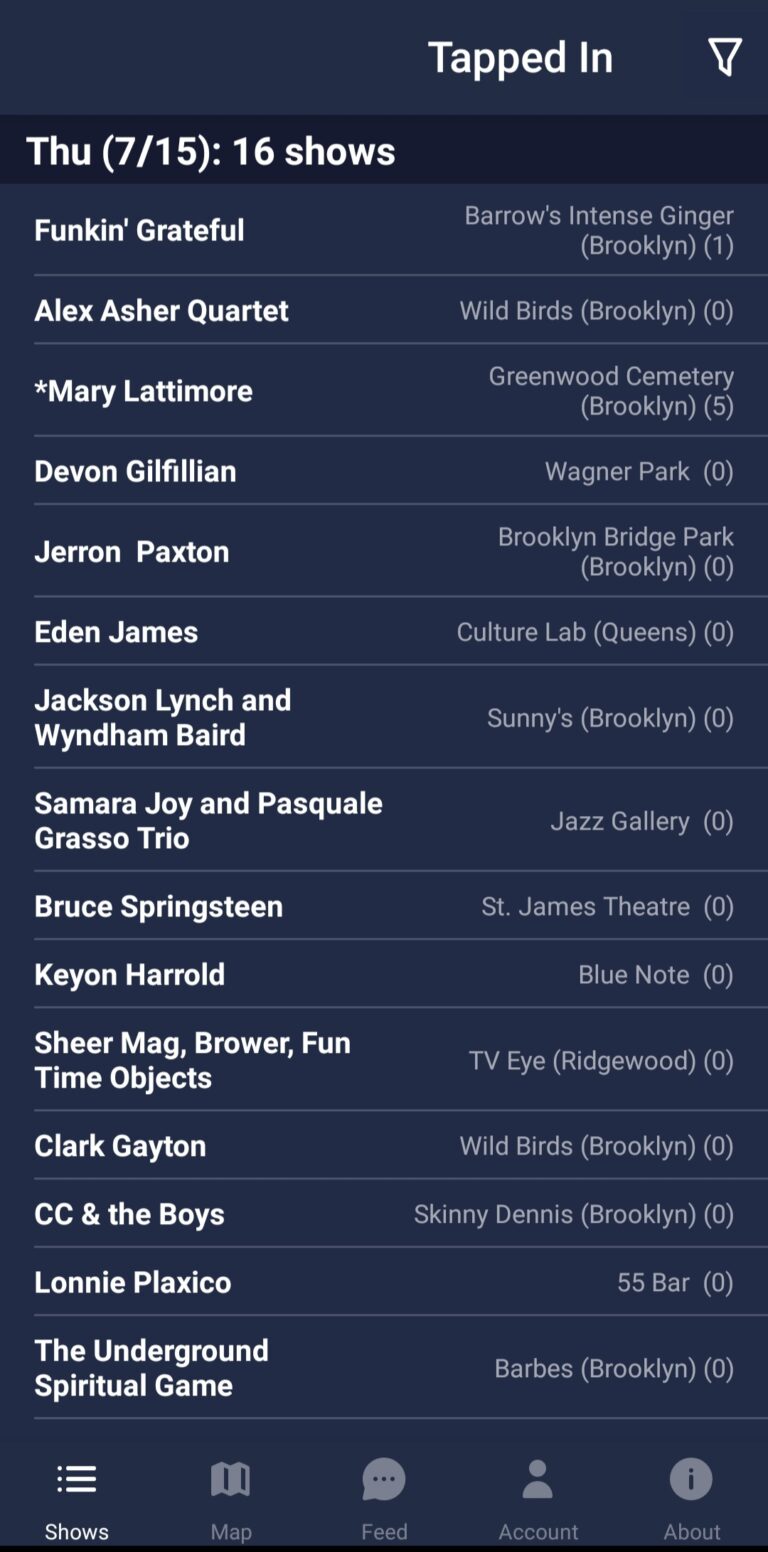 With Stein's list of shows shining light on 'you gotta be here' shows competing with algorithms and promoted shows, Saewitz aimed to take the overlooked shows that Stein was clued into and get it into the hands of as many people as possible.
Aaron was very open to the idea so we built a quick version and shipped it out to the world in 2019. Over time, we've slowly expanded the functionality of the app and have some more plans percolating now that concerts are back in full swing.

Daniel Saewitz, co-founder of Tapped In
But these live music performances are smaller, non-traditional, outdoors shows that are otherwise diamonds in the rough, ones that you'll not know unless you know. For that, there is a level of curation to Tapped In.
As far as curation, we're getting back to an almost-full calendar of shows daily in New York City, so my "job," as it were, is to try and sift through all the options and try and pick out the 10-20 or so that are most noteworthy. Of course, that's 100% subjective, but hopefully I get it right more often than not. Yes, occasionally I get a note telling me what I'm missing, but not as often as getting a note thankful for the heads up for something that wasn't on someone's calendar.

Aaron Stein, co-founder of Tapped In
One aspect of live music that Stein is most excited to see is the return of regular weekly residencies.
Anyone with a long-running weekly gig in this city is doing something right, especially if that gig has survived the past year. If you're scrolling Tapped In over the coming weeks looking for a sure thing that might not already be on your radar, try Rev Vince Anderson & the Love Choir at Union Pool on Mondays, Slavic Soul Party at Barbes on Tuesdays, or The National Reserve at Skinny Dennis on several Fridays this summer. And if you go, definitely let me know what you think!

Aaron Stein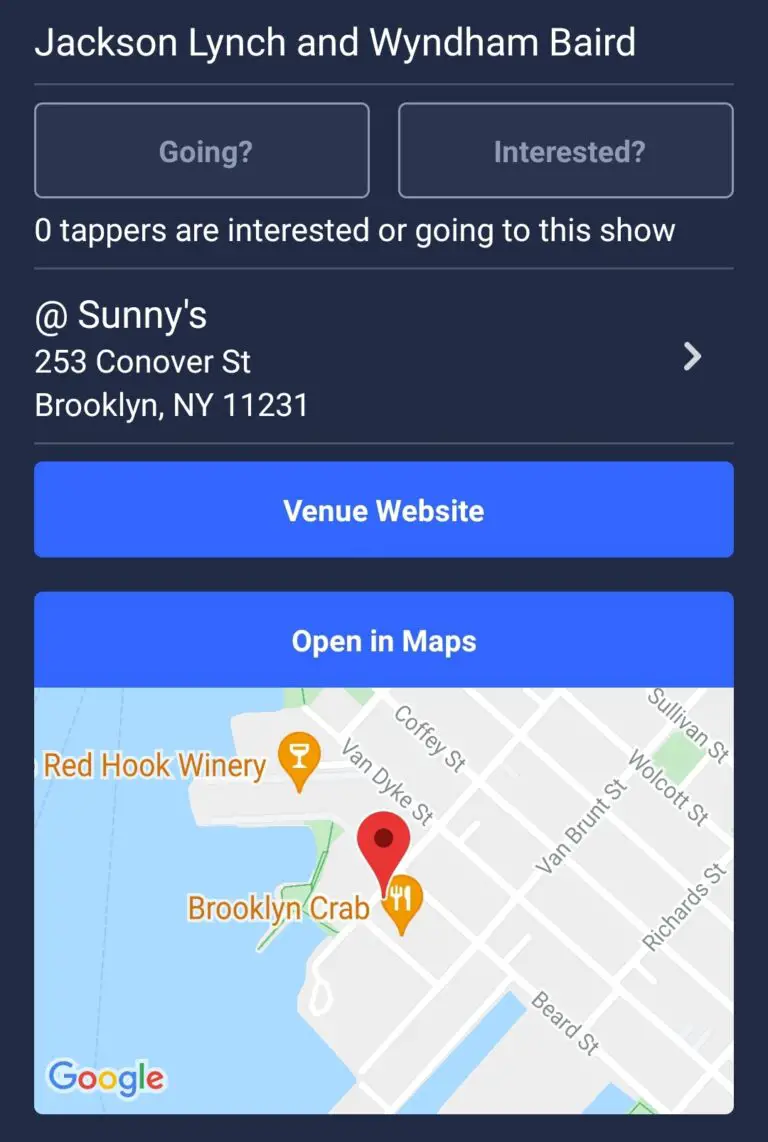 The Tapped In app is fully functional and available for both IOS and Android, and with the early positive response, there is the potential to have the app expand to other cities.
The app was designed from Day 1 to support multiple curators. For now, Aaron is the sole curator and he handles the NYC rock/folk/jazz scenes with precision. But if someone came along who was genuinely interested in curating a live music calendar, either for other genres or in other cities, we'd be glad to accommodate them. When I was traveling overseas, a friend pointed me towards a similar curated list in Berlin. I used it every night I was there and it was incredible.

Daniel Saewitz, co-founder of Tapped In
Whether music, Broadway, or any of the arts, there is no competition for a motivated fan with good taste. As Saewitz points out, when it comes to something as disorganized as the NYC live music scene, the experts not only have the technology, but the capability to bring about a positive change for all who seek the best live music New York City has to offer.