Hear local and international artists bring their own spins and rhythms with the new Circle Line Music Series for summer 2021 from Circle Line Sightseeing Cruises, featuring today's hottest DJs through the season ahead.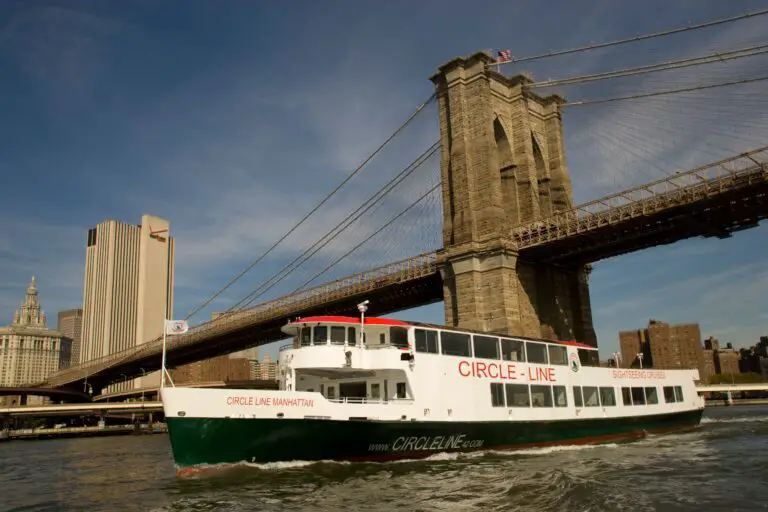 If ever there was a summer that called for dance parties, it's this one. Groove to the sounds and let the music, waves, and good vibes transport you into the night, with a front row seat on the decks of Circle Line's state-of-the-art Bronx-Class vessels and the most spectacular skyline in the world providing the light show. The route will be truly breathtaking, cruising right by the Statue of Liberty and other famous NYC Landmarks. 
Since its start in 1945, Circle Line has hosted over 80 million guests and is known as "America's Favorite Boat Ride." Circle Line operates from Pier 83, located in Hudson River Park on 42nd Street and the Hudson River, convenient to Times Square, the High Line, and Hudson Yards. 
All Circle Line Music Series cruises have first-class service, local and premium beer, wine, and spirits. Most of the Music Series cruises will have food options available for purchase at café-style dining outlets. The third-floor party deck will be the setting for gorgeous views of the city, Lady Liberty, and additional sights in every direction beyond.  
Boarding starts at 7 pm (unless otherwise indicated) at Pier 83 at West 42nd Street, with cruising from 8 pm to 12 am (unless otherwise indicated), rain or shine, with only limited seating available. Attendees must be ages 21+ to board and need not follow any special protocols except wearing masks indoors.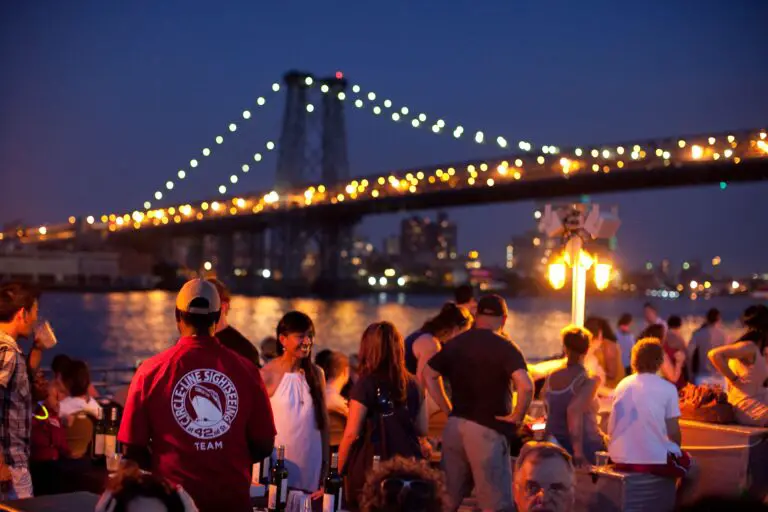 The 2021 Circle Line Music Series lineup includes: 
Friday, July 16 (starts at 6:30 pm): Ukrainian Boat Party – No place parties like Ukraine, especially in New York! Get ready for music by Kanel, Misha Iogansen, DMC Cuba and MC Kosmos, with two dance floors, a Ukrainian Dance Show, and the very best Ukrainian vibe.  
Saturday, July 17: Benny Soto Presents 718 Sessions: Danny Krivit Boat Party II  – The annual 718 Sessions Boat Party returns with music by New York's own Danny Krivit, who has been DJing since the 1970s and has a gazillion records to prove it. 
Sunday, July 18 (starts at 6 pm): Alex Bueno & Urbanda – DJ Charly, DJ Myriel, DJ Caldero    
Sunday, July 18: Larry Levan's Birthday Boat Party Celebration – Joey Llanos & David DePino  – Celebrating the DJ best known for his decade-long residency at Paradise Garage, not to mention his cult following. With Paradise Garage DJs Joey Llanos & David DePino.  
Sunday, July 25 (runs 7:30pm-11:30pm): Ari El Dark Vocals  – Groove to the sexy dark vibe of one of NYC's most successful running House Techno parties from DJ Ari El, whose ascendant, organic dark beats blended with Dark Vocals pay homage to what makes the dance scene great.    
Friday, July 30: Boat Trippin' – Justin Martin – The second Boat Trippin' of the summer will pump things up with headliner Justin Martin, plus Love & Logic, Devon James, and Charles Meyer 
Saturday, August 7: Dirty South Boat Party – Party with twice-Grammy-nominated, Australian-Serbian progressive house DJ Dragan Roganović, aka, Dirty South. 
Saturday, August 21: Boat Trippin' – Soul Clap  – Don't even think of missing the season finale of Boat Trippin' with headliner Soul Clap, plus Devon James and Love & Logic. 
Sunday, August 22: Mood on the Hudson – Nicole Moudaber  – With her muscular techno, Lebanese/British DJ/Producer Nicole Moudaber will be a one-woman army on the waves.    
Friday, August 27: Ilario / Alicante  – Livorno, Italy-born DJ/Producer Ilario Alicante's success comes down to one thing: He started as a clubber, still considers himself a clubber, and will always maintain a vital link to the dance floor.    
Sunday, August 29: Soul Alliance Boat Party – Talk about a party not to be missed! With music by Joaquin "Joe" Claussell and New York's own Danny Krivit.  
Friday, September 3: Deborah De Luca  – Born under the shade of the sails of Scampia in the far north of Naples, De Luca started as a waitress, spent years as a dancer, then pursued new genres and trends that see her playing fresh and innovative music in clubs all over the world.   
Saturday, September 4: Mark Knight  – A rare and wonderful breed of musical heavyweight, DJ/Producer/and Grammy nominee Mark Knight has never rested on his laurels. His boundary-less musical library will be energizing to everyone on board.   
Friday, September 24: Hernán Cattaneo  – Close out summer with an artist who needs no introduction – though he's known the world over as "El Maestro." With 30+ years of DJ-ing, 11 albums and more to his legacy, Hernán's night on the Hudson will be one to remember.  
For more information or to purchase tickets for a Circle Line Music Series cruise, go to Eventbrite.com. Ticket prices vary depending on the performance.