The Freaks Action Network ("FAN") has released Fandemic, Vol. 1, with proceeds from album sales going to the FAN Musicians Relief Fund. The fun directly benefits NYC-based musicians through grants to support them through these no-gig days of the COVID pandemic.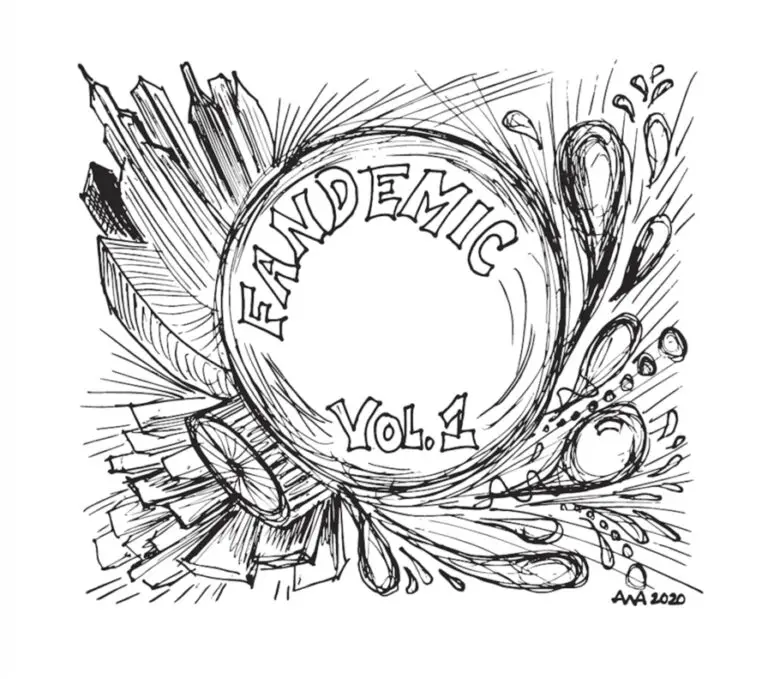 Freaks Action Network is a non-profit, 501(c)(3) dedicated to using the positive energy of live music to create positive change in the world. FAN was born in 2018, out of the NYC Freaks, a longstanding extended community of music lovers and tastemakers in NYC and beyond.
While the pandemic has shut down most live music opportunities, many artists in the NYC Freaks community have been writing and making their own original music at home. Like the NYC music scene and the Freaks, the album features a variety of styles and genres, capturing the homespun spirit of the lockdown with an eye toward the days when we can all catch a show together in NYC again.  
NYS Music spoke to Aaron Stein, one of the producers of Fandemic, Vol. 1 and founder and NYC Freaks about the album and FAN's efforts during the music industry shutdown.
Pete Mason: Who came up with the project concept and when did you get to work on it?
Aaron Stein: I came up with the idea after the NYC Freaks had our annual talent show — called "The Freak Show." We've done this for many years, obviously virtually in 2020. It's always struck me that in addition to being incredibly passionate and knowledgeable music fans, that the Freaks have some serious musical talent. This year's event happened earlier in the lockdown had a real strong sense of community. I wanted to capture the talent and that community energy and the idea of putting together an album entirely by the Freaks came to mind.
PM: How did you solicit tracks for the album?
AS: I enlisted a couple friends to help — Jesse Guglielmo and Brian Mundy — and we basically asked the community who wanted to participate. I wasn't sure what the response would be, but we had nearly 20 volunteers, from people who have played in their own bands before to bedroom amateurs. The range of styles and genres and nature of writing and recording these original songs really shows the depth and breadth of the Freaks musical backgrounds. We couldn't be happier with how the finished, mastered product came out. These are great songs played and recorded with love and hopefully that shines through on the album. There's something for everyone, I hope people will check it out.
PM: How has FAN been working with artists this year to assist those most in need?
AS: Proceeds from the album are part of a larger fundraising campaign by the charity arm of the NYC Freaks — the Freaks Action Network or "FAN." During the COVID pandemic, FAN has been raising money for our Musicians Relief Fund which assists professional musicians, and helps make up for lost gigs and income by providing one-time grants to eligible artists. To date, the Musicians Relief Fund has awarded $40,000 in grants and is currently accepting applications for Phase V of the program.
Fandmic, Vol. 1 was engineered and mastered by Josh Van Dyke, with artwork by Alex Anastas, and produced by Jesse Guglielmo, Brian Mundy, and Aaron Stein. Pick up a copy on Bandcamp. Visit Freaks Action Network for more information on the Musicians Relief Fund, including how to donate and to apply.