Imagine the antics of a punk rock basement show mixed with jangle-pop sensibilities, and you have Burlington, Vermont's Boys Cruise, a self-proclaimed boy band who are set on raising hell in the music scene. Known for their memorably chaotic stage performances, Boys Cruise is gearing up to deliver their self-titled sophomore LP.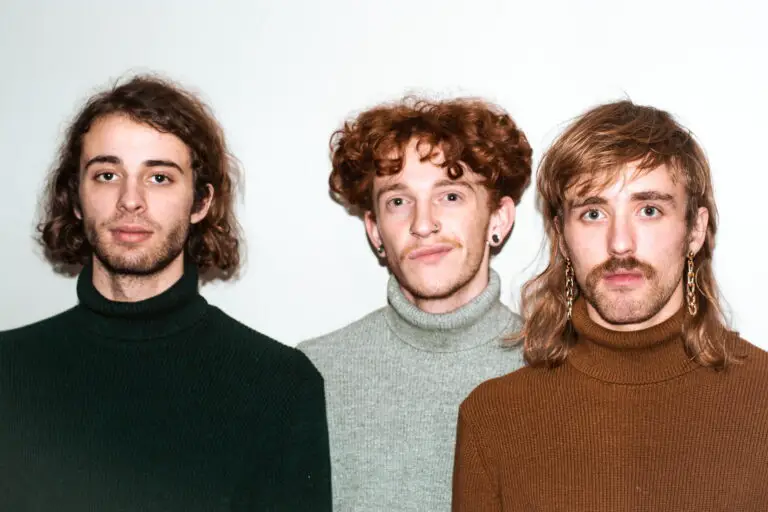 Boys Cruise is a return to the band's experimental roots; screeching lead guitar lines, soaring singalong harmonies, and gritty guitar textures are some of the aesthetics you can expect while playing through this record.

Boys Cruise is a follow-up to 2018s Girl Cruise EP which set the band up for the potential to fame after touring much of the northeast DIY circuit and leaving behind a path of destruction leading up to their nearly sold-out circus theme show at Higher Ground in Burlington. However, 2021 sees the boy band returning to their punk roots, embracing harsh guitar tones, heavy production, and instantly catchy hooks, reminiscent of early 2000 Garage Punk acts such as the White Stripes. The album was recorded over the span of one week at Burlington's 37ft Productions with the help of Bloomstien.
As far as the album's track listing goes, it makes for an enjoyable experience, starting off with the instantly catchy and infectious " Charolastra" which kicks the album off with a witty sample introducing "the illustrious Boys Cruise." Track one is a banger, setting the attitude for what's to follow, a fun punk record you can put on and dance around your room to.
"Flying Colors," a jangle-pop anthem, you can get a good sense of the group's party antics from this track, it plays along like the soundtrack to a cold night out bar hopping in Burlington. The song ends with a most worthy, swung, outro sure to get fans excited to hear this jammer live.

Boys Cruise proves that with this release fans have something to get excited about with the anticipated return of live music. Celebrate Boys Cruise and the release of their sophomore album by streaming Boys Cruise on Spotify, keep up with the band by following their Instagram and their Linktree.
Key Tracks: Flying Colors, The Owls, and Eyes Without a Face