written by Matthew Romano
On April 1, Rochester native, drummer and producer Dr. Steve Gadd released Steve Gadd Band at Blue Note Tokyo, from a tour of Japan in December 2019. That same year The Steve Gadd Band's self-titled album won a GRAMMY for Best Contemporary Instrumental Album. The group also played the Rochester International Jazz Festival that summer, leading up to this year end performance in Japan.
The line up features former Beatles collaborator David Spinozza on guitar in lieu of Micheal Landau, Jimmy Johnson on bass, Kevin Hays on keyboards, Walt Fowler on trumpet and Dr. Gadd on drums.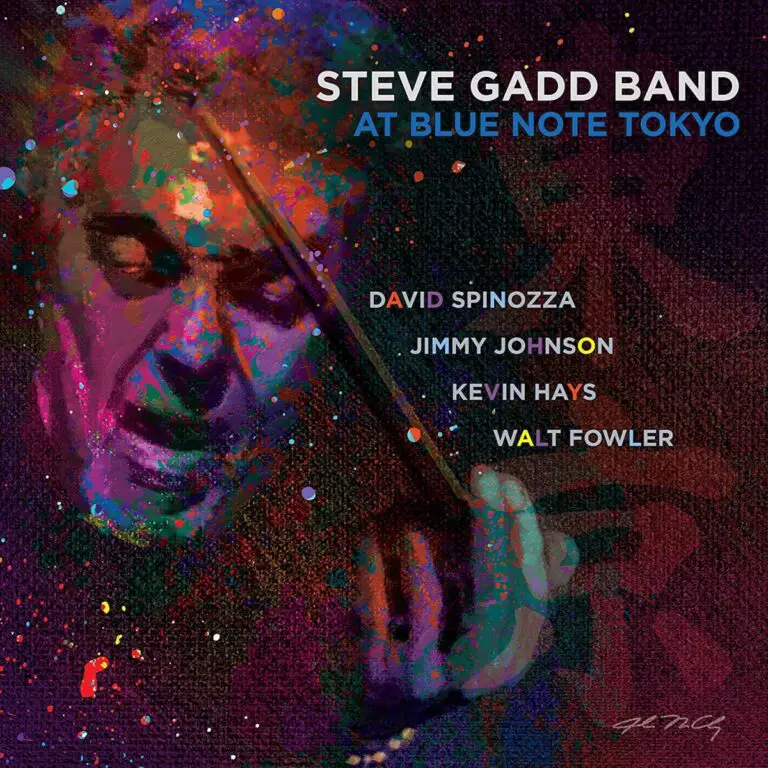 Blue Note Tokyo is a jazz venue in the Aoyama district of Tokyo, Japan that seats about 300 people and makes for an intimate performance. The band played to the disciplined fervor the crowd has for live music. Frank Zappa alumni Walt Fowler helped write the musical intro to the show, an arrangement from the film Cape Fear. The same theme is also found in the new series Ratched, which serves as a prequel to One Flew Over the Cuckoos Nest. The whole band feeds the chilling composition, segueing to an iconic Gadd pocket groove for the tune "Where's Earth?" World-renowned musicians like this might need some help finding it when their sounds stretch outside of our planet.
Gadd switches to a Latin beat on the drums securing his role as the consummate chameleon man of different musical genres for "Timpanogos." Fowler and Spinozza then spread out nicely intertwining spicy solos before Hays helps cool things down with his Fender Rhodes. For those looking for a signature Gadd drum solo during the performance, there is only one to remind you why the man behind the kit is headlining the venue. "One Point Five" trails off Jimmy Johnson on bass to a full drum crescendo to end the song.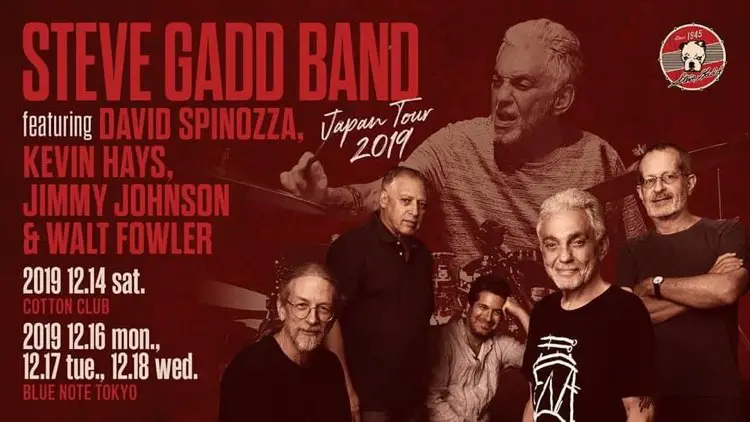 When asked about the tune "Way Back Home," and if it has any significance to the comfortable corridor of his Upstate New York roots, Gadd said,
I like the song, I've played it with a lot of different bands, I did a live album in Rochester and titled it after that. I like the groove we get on it no matter how we do it, we get a good feel, it grooves, that one for me it keeps building, it gets pretty intense at the end and it takes a while to get there but it feels great the whole way to me, I love that track.

Steve Gadd
Only two tracks have vocals on the ten song performance. During a take on Bob Dylan's "Watching the River Flow," Hays channels appropriate lyrics for today: "That this ol' world, will keep rolling on you know, so I'm gonna sit right on this bank of sand and watch the river flow."
The bonus track on the Blue Note Tokyo album "Foameopathy" is one of five tracks (including "One Point Five") played live from the GRAMMY Award winning album that year.
We worked hard mixing it too, my son Giancarlo and I, and then Rich Breen mastered it and sprinkled some magic over the whole thing and I like the way it sounds.

Steve Gadd
Keep an eye out for a full interview with Dr. Steve Gadd about his musical origins in Monroe County to his performances around the world. Download the album here.
Key Tracks: Wheres Earth?, Timpanogos, Way Back Home