On March 26th, Voorheesville-local Annie Scherer dropped her debut indie-pop album, an introspective collection of songs titled Garden Bed.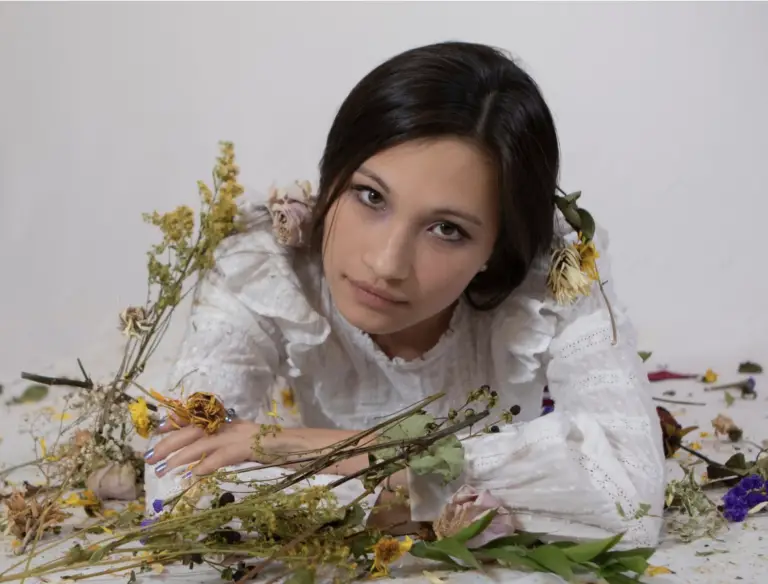 In the album, Scherer dives deep into her emotions, with each song tackling a different point in Annie's life where she had to overcome hardship and ultimately grow as a person.
On each track, Annie takes the listener on an emotional journey, inviting them along on sonically exhilarating ride that expands as the album progresses.
We spoke with Annie and asked her a few questions about Garden Bed:
Aaron Ginsburg: The themes of your album have a lot to do with being introspective. Has COVID-19 given you time to be more introspective, and in what ways has it affected your creative process?

Annie Scherer: I've had a lot of time with my thoughts, which was mostly a good thing. I was finally able to relax and take a step back, which I never allow myself to do. At the beginning of quarantine, I had a hard time finding inspiration and seeking out creativity. But I also used the time I was given to find my sound and record my album.

AG: What artists have had the biggest influence on you, and can we hear any of their influence in your album Garden Bed?

AS: Artists who use a lot of visuals in their songs are always among my favorites, as are those who write tangible lyrics and catchy melodies. I really enjoy alternative artists, such as Lana Del Rey and Lorde, whose influence can be heard in my instrumentation. I also love the memorable melodies of the Beatles and the Rolling Stones.

AG: As a musician during the pandemic, it must be difficult to get the same
quality of outside feedback on your work due to the fact that you can't play live and can't gather in large groups. Has that been a problem for you?

AS: The pandemic has forced us to rely on social media, which is not a great way to get feedback. I never know if people are sick of seeing my promotional posts, but I don't really have a choice nor do I let that stop me. Live music is nice because you're surrounded by people who support you. It becomes a symbiotic experience.

AG: What do you want your listeners to feel when listening to your album Garden Bed?

AS: I want listeners to feel a mix of emotions when they hear my music. "Skyline" should arouse feelings of sentimentality, while I hope they feel inspired when they hear "Phases Grow." All my songs were written to create an emotional response.

AG: What do you have in store for us next? Do you have a musical direction you are aiming to go to?

AS: I already have a vision for my next album. Garden Bed mostly consists of a brighter tonality, and lots of it is acoustic and light. The next one is likely to have darker and more minor elements. The contrast and change in theme will enrich the musical experience for my listeners.
The tracks on Garden Bed were primarily written and produced by Annie in collaboration with David Finch, Aidan Sloppy, Kyle Robinson, Ryan Davis, Maggie Roberts, Ben Grant, Tom Evans, Brenden Beaver, Ali Genevich, Rosemary Michaud and Elizabeth Miller.
Over a period of three months, Annie recorded her vocals and digital instruments in her mother's home. She hopes the music will
resonate with listeners and inspire them to persevere through their own hardships.
You can listen to Garden Bed, as well as other work by Annie Scherer, on all streaming platforms and on her website.