Guitarist, multi-platinum-selling singer-songwriter, Rock and Roll Hall of Fame inductee, and Songwriters Hall of Fame electee Steve Miller has dug deep into his archives, now releasing the recording on both music formats such as vinyl and CD as well as a full-length video available on Amazon Prime Video.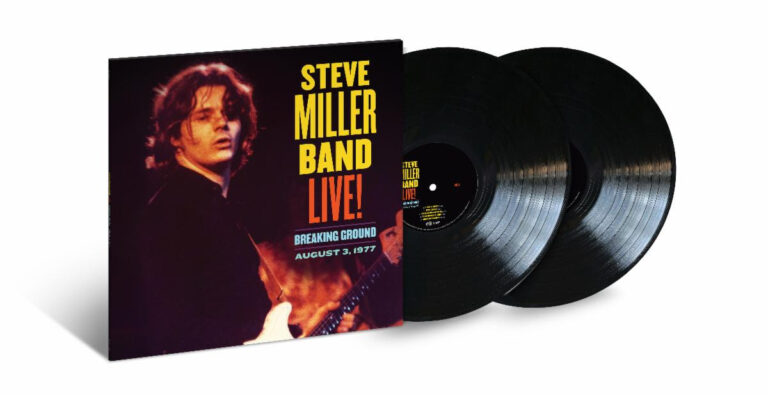 The original liner notes by music journalist David Fricke read:
Breaking Ground captures the Steve Miller Band on stage in one of their biggest years, 1977. They were at a perfect crossroads of psychedelic zeal and progressive, popcraft while staying true to Miller's first love, the blues.
The year 1977 was a top year for the Steve Miller Band, playing theaters, arenas, and stadiums. It was recorded at the Capital Centre in Landover, MD on multi-track tape and newly mixed and mastered by Miller and his veteran audio engineer Kent Hertz.
Pre-order the album here. For more information about the Steve Miller Band, visit stevemillerband.com. The new archive concert Breaking Ground: August 3, 1977 arrives on Friiday, May 14, 2021.