Jerry Garcia, Artist, a new documentary project from Jerry Garcia Music Arts and Malcolm Leo Productions, has just been announced. The film centers around a 1987 interview with Garcia, and also includes "never-before-seen footage of the private thoughts and reflections of Jerry Garcia," according to a statement.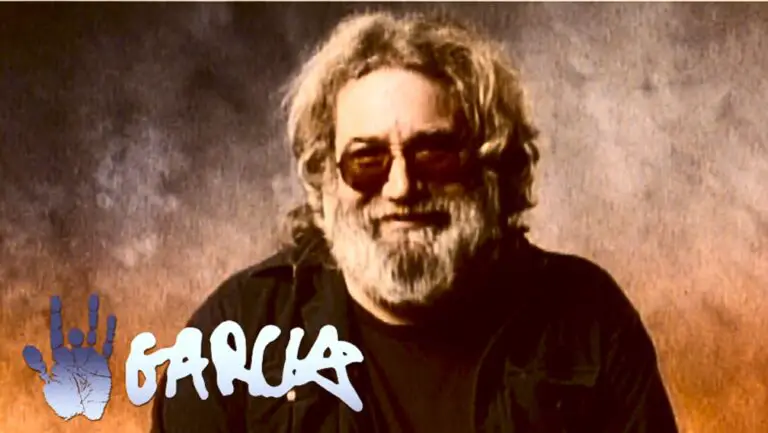 The documentary captures the Grateful Dead frontman at a peak moment, where he eloquently reflects on the life he lived and the music he loved to make. Garcia goes so far as to offer "nothing off limits" in the interview, providing a journey into Garcia's private world. Included in the documentary are his personal musings, drawings and insights, as well as unpublished diary entries, rare family photos, home movies and newly discovered performances.
The 1987 interview was directed by Leo and filmed by Oscar-winning cinematographer Russell Carpenter at Front Street Studios in San Rafael, CA
Garcia's family serves as co-producing for the documentary and contributed visual art and music to the project. The documentary includes a charitable component that will benefit the Jerry Garcia Foundation as well as a charity of the co-producer's choice.
We envision an uplifting, immersive experience focused on my father's art and music. The story is authentic. My father narrates the film in his own words, directly to the audience.

Keelin Garcia, Jerry Garcia's daughter, coproducer, and president of Jerry Garcia Music Arts
Malcolm Leo, a producer, director, and writer has overseen a wide range of projects from "This is Elvis," "Heroes of Rock n Roll," "Beach Boys: an American Band," as well as the Emmy-nominated "LIFE Goes to the Movies."
This project is a labor of love for all involved and it is the fulfillment of a promise I made to Jerry long ago to do something special with the footage. The film will honor one of the country's most beloved musical heroes and cultural icons.

Malcolm Leo
There is no date set for the release of Jerry Garcia, Artist. For more information on the film, click here.