Singer-songwriter Sarah King has released her debut EP, The Hour, a splendid, soulful voyage to the darkest corners of Americana.  It's the perfect showcase for her show-stopping vocals and gothic bluesy story songs, something made all the better by the smartly minimalist arrangements conjured by co-producers, Simone Felice and David Baron (The Lumineers, Bat for Lashes, Jade Bird, Felice Brothers).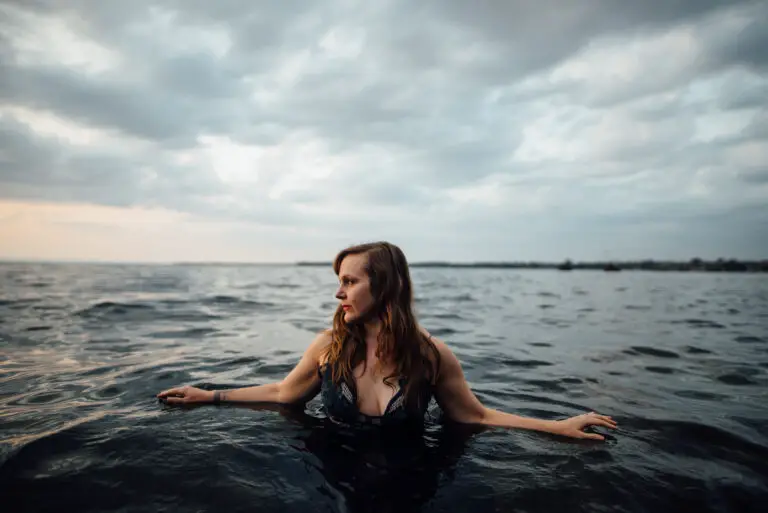 The tune that will likely command the most attention is her reinvention of Black Sabbath's "War Pigs."  This take is as slow and minimal and softly acoustic as its gets – a thumb strummed solo guitar riding an E minor drone (sorry, Spinal Tap, this and not the D minor, is the saddest of keys/chords).  Even though this guitar and voice spotlight is swaddled in a cathedral's worth of cavernous reverb, it retains a crispness and clarity, like all the tracks on this impeccably engineered collection.  This cover is further distinguished by the ghostly alternative melodies King conjures, she's like a bebopper of acid folk.  There's shades of Nick Drake, Alexi Murdoch and Blue-era Joni Mitchell in the quietude and Dolly Parton, one of her inspirations along with Adele and White Stripes, in the controlled country crack in King's voice.
The track "Poison" has a churchy gospel vibe.  Here Sarah King responds justifiably likewise to a cruel lover who can't take what he dishes out ("I'm not bent, I'm not broken by your crimes. I gave you a taste of your medicine and you say I poisoned you"). Like many tunes on the album, there's great texture here – tiny sonic delights barely audible in the mix like the ghostly roto-speaker electric guitar in this tune. 
My personal favorite, "Nightstand," hammers home the spooky soulful vibe. It's a murder ballad driven by a swirly Rhodes piano, guitar crunch, Hammond organ wail, rich background vocals and gut-punch lyrics.  Case in point, the chorus:
I was born with the cord wrapped around my neck
It's not something I could ever forget
The world's been trying to take me out since the day I first arrived
There's a darkness a-reaching for my hand
I keep a gun in my nightstand
Waiting for music to bury a body by
The funereal shuffle of "Cold Hard Ground" brings to mind the artsy country blues of Wrecking Ball-era Emma Lou Harris.  It's a minor blues articulated with a slurry snare-brushed beat, honey toned organ and minimalist piano. Co-producer David Baron, proprietor of Sun Mountain Studios in the Hudson Valley where the EP was recorded, is an analog synth collector.  He adds some very outta-space keyboard swirl and ambience here, along with (possibly) a mellotron-treated vocal chorus.  He's a master of the less is more approach.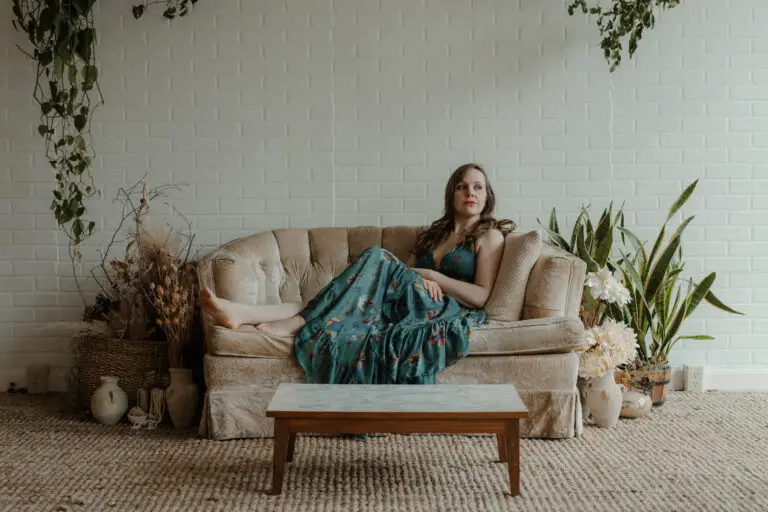 "Not Worthy the Whiskey" is a swaggering stomp-and-holler about making peace with your dark past.  The tune is propelled by percussive handclaps and stomps and boasts a whistling-down-the-alley intro ala Billy Joel's "The Stranger." It's another deep blue lament, ones that floats in and out like a dream.
Like much great music, King's debut EP was born of loss.  In the press notes she says: "My dog died, my ex-husband died and my mama died too.  Life is too fucking short,  I'd just spent almost a year traveling in a tent away from my instruments and facing so much loss, I realized I never wanted to be away from music again."
King's partnership with Felice came about when she sent him a shot-in-the-dark email containing a performance video of "Nightstand," which to an invitation to record that tune and four more.  We are lucky that King found the strength to put her loss into such fresh, emotionally revealing, brave music.  And she's lucky to have found, in Felice and Baron, producers who could bring her art to life is such a beautifully restrained and achingly gorgeous way.
Key Tracks: Nightstand, War Pigs, Not Worth the Whiskey