Legendary Talking Heads front-man David Byrne has unveiled his lasted project, SOCIAL! This social distance dance club takes place in Park Avenue Armory as a part of the Social Distance Hall.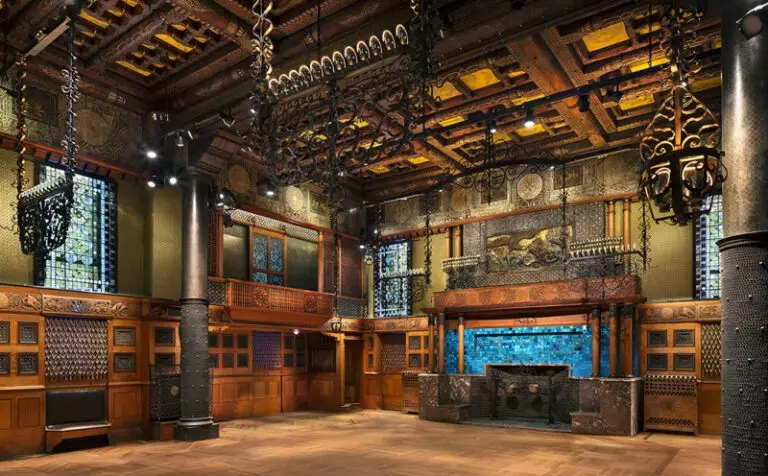 SOCIAL! is part of the Armory's Social Distance Hall commissioning initiative, which provides artists with the space and resources to create and present to in-person audiences new works designed specifically for the tumultuous times of the COVID-19 pandemic. The Armory, with its immense, 55,000-square-foot Wade Thompson Drill Hall and multiple airy rooms and entrances, featuring an air volume comparable to being outdoor. This hall is shaping up to be the shining example of how to re-open performing arts in New York and beyond.
SOCIAL! invites 100 participants, 10% of the Drill Hall's normal capacity, to the Armory's Drill Hall for a socially distanced dance club, where each member will have a six-foot diameter circle in which to dance and move, spaced out from surrounding circles to provide proper social distancing at
all times.
The curated playlist will include a recoding of dance directions narrated by Byrne. All participants are welcome to move freely or choose to follow David Byrne's magical suggestions. A video of Byrne teaching choreography for a song on the playlist will be sent in advance to all participants can prepare their dance moves. Ultimately, the goal of this program is to provide a powerful healing moment that can be experienced individually and communally.
SOCIAL! will begin previews in the Drill Hall on April 9 and open April 13, running through April 22. Show times during the week will be at 7pm and at 12pm, 4pm, and 8pm on Saturdays and Sundays. Tickets can be purchased here.