Eight-piece funk-pop band Reliably Bad is set to release Space Girl, their first full length album, on February 26th.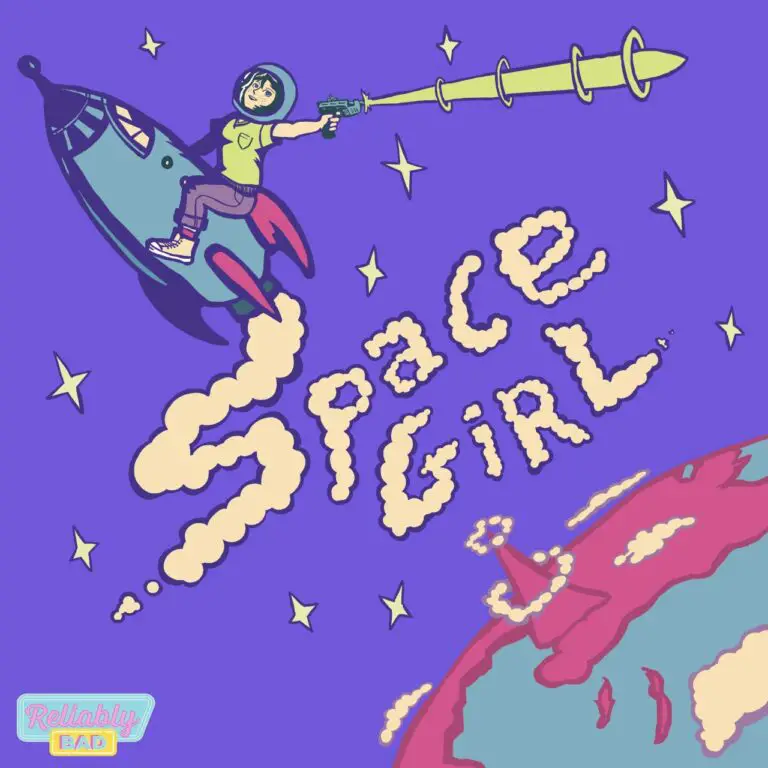 Based out of Greensboro, North Carolina, Reliably Bad's sound draws influences from funk, soul, and R&B greats like Stevie Wonder, James Brown, Michael Jackson, and many others. While Reliably Bad pays tribute to these influences, they bring their own unique, modern sound as well.
The album starts off with the title track, "Space Girl." This first track channels that distinct 70's funk sound that bands like CHIC made famous. A funky, wah-heavy guitar strumming propels Reliably Bad into the first energetic track of the album. Taking after the name of the track, the chorus exemplifies the spacey feel of the composition. But while it is spacey, the band is super tight rhythmically.
"Phone" is another catchy song that tells a story of miscommunication between two lovers. While all of the songs on the album exemplify lead singer Jessica Schnieder's vocal capabilities, "Phone" is one track where she really shines. Her smooth vocals carry the laid-back, jazzy vibe of the track.
The album ends with "All The Time," a track of epic proportions that features a host of additional musicians and is a perfect finale to the album. It is Stevie Wonder-esque, and culminates with a high-energy chorus that opens up, bringing in additional vocalists, horns, and strings.
Space Girl features production and mixing from recent Grammy Nominee Gabe Fox-Peck (Young Bull and Harriet), and was partially mixed by Caleb Parker (Vulfpeck, Scary Pockets, and Pomplamoose).
Key Tracks: Space Girl, Phone, All The Time