On Wednesday, February 17, 1988, 33 years ago tonight, the 'headbangingest band in L.A.', Armored Saint, played a gig at Saratoga Winners in Latham, NY.  At the time, the band were touring their great third record, 'Raising Fear', on Chrysalis Records.  Saint had been to the Albany area before – opening for Metallica and WASP in early 1985 in Scotia in support of first album 'March of the Saint', and again in mid-1986, a headline show at the short-lived JB's Theater, promoting second record 'Delirious Nomad', so this gig was packed with enthusiastic headbangers.
The opening act was Albany-area heavies M-16, and the years have dimmed my memory of their set – but I remember them getting a good reaction, not much else.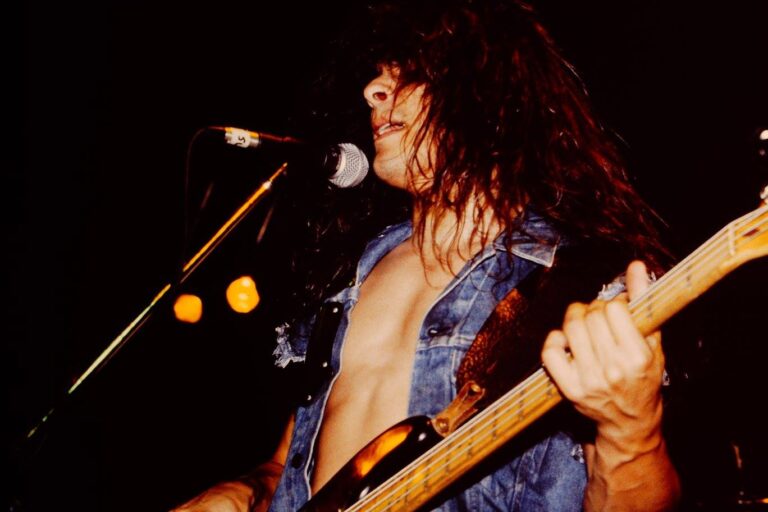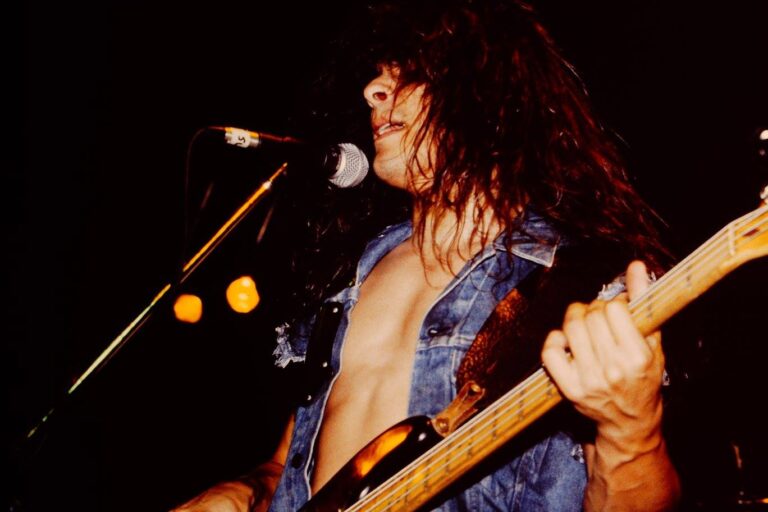 Saint hit the Saratoga Winners stage with the blazing title track of the then-new record, "Raising Fear," followed by the anthemic first-album classic "March of the Saint," the chorus roared along with by those in attendance.  The band played a long set, incorporating older songs like "Can U Deliver," "Nervous Man" and set-closer "Long Before I Die."  A particular highlight was the creeping, epic tale of nuclear annihilation, "Aftermath," from Delirious Nomad.  Drummer Gonzo and late, great guitarist Dave Prichard also had solo spots, both killer musicians.  These days the band rarely play songs from 'Raising Fear', but that night they did a fair number of tracks from it, including vampire tale "Human Vulture," "Out on a Limb," their cover of Lynyrd Syknyrd's "Saturday Night Special," "Book of Blood," and the rampaging "Chemical Euphoria," the most enduring and the one most oft-played over the years.  The first encore was "Frozen Will/Legacy" from that record – Setlist FM, if you believe "internet truths," says this was the only known time they played that song live, ever, but maybe it was the only time it was bootlegged.  Either way, great song.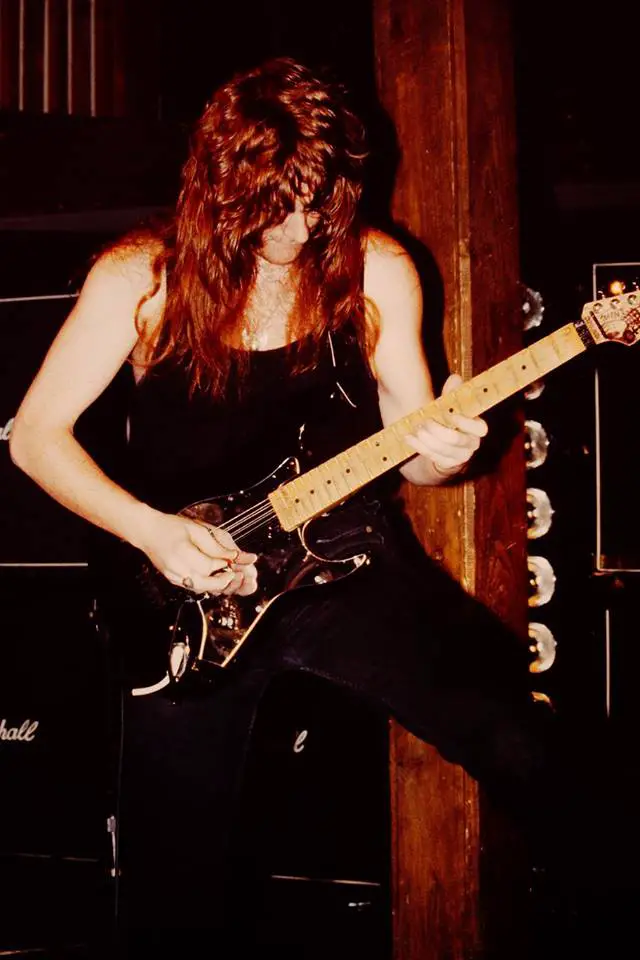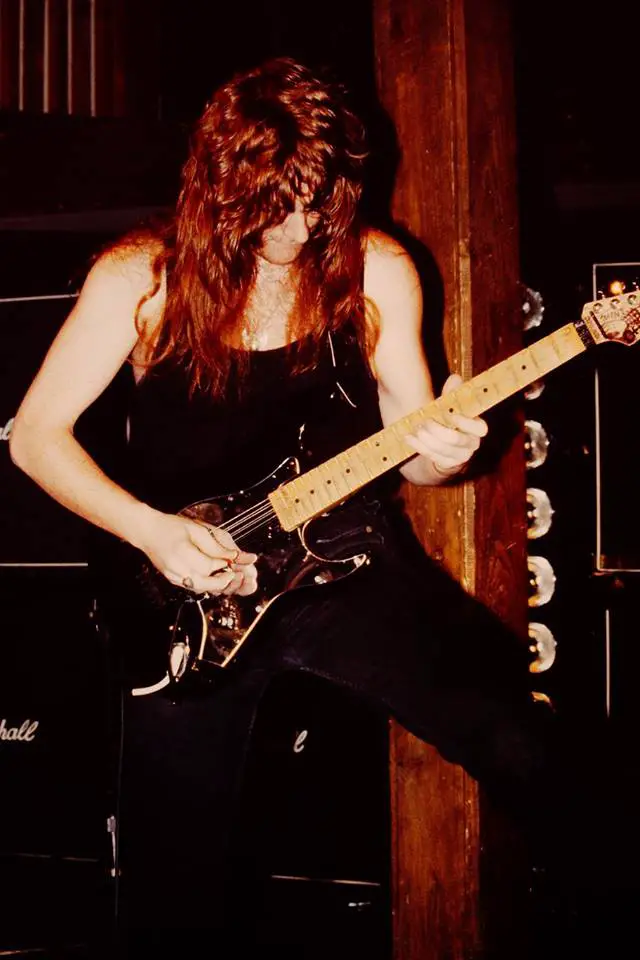 The show finished with the band raging through a cover of Black Sabbath's first-album classic "N.I.B.," and the band's high-speed, neck-snapping traditional show-closer, the mighty "Mad House."  A roaring, headbanging night – luckily, the whole thing was filmed by a fan in the audience, and is available online, and the energetic vibe from both band and crowd bleeds through, even via the rough footage available.
The video caused some drama after the show. My buddy Mark (who took the great photos accompanying this retrospective) and I had set up an interview with singer John Bush for post-concert – I think for my WCDB college radio show – and when we were about to go back, the road manager, a guy named Zach, gave us a major ration about the video. Apparently, someone had seen a friend of ours videoing it, saw us talking, and insisted that we turn over the video before the interview commenced. Of course, it wasn't our video, we didn't have it, people tape stuff, that's life – plus, said bootlegger had left, so what were we supposed to do? Road Manager guy didn't want to hear it and continued to give us grief. This lasted for a while. I can't recall how it resolved, but I think someone from the band told him to chill out, and we got a really good interview with John and some of the other guys – I remember we got a really funny, cool WCDB station ID from drummer Gonzo and guitarist Dave Prichard which was used on-air and WCDB for years afterwards. Road manager aside, Saint were/are some great guys.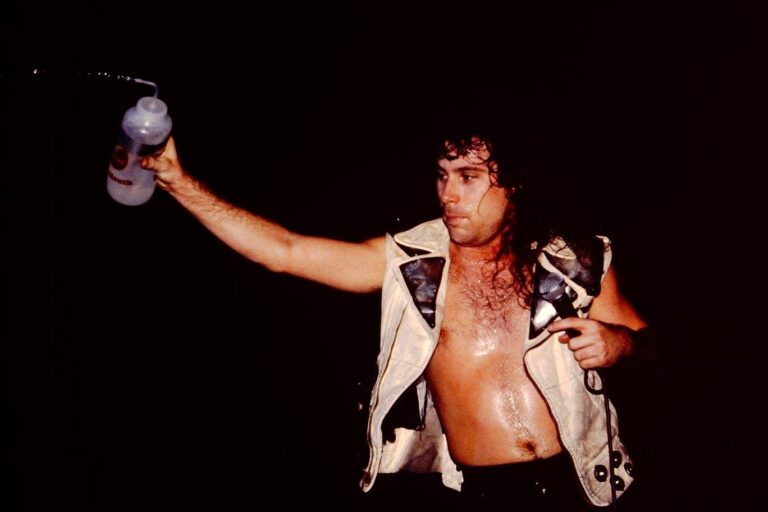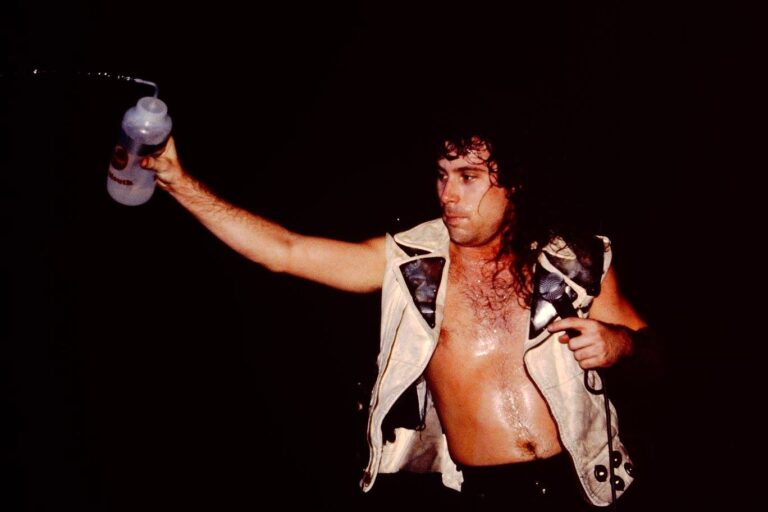 The ironic part of the "road manager giving us crap" story is that, via the tape-trading scene, Saint eventually got a copy of the video, and used the bootleg video recording of "Raising Fear" from this show as part of the 'Trip Through Red Times' video/DVD which was released as a tribute to the mighty AS guitarist Dave Prichard after he sadly passed away from leukemia just two years later – what a great guitarist this guy was, and he's been gone 31 years this month.  A sad loss.  All hail Dave, and all hail Armored Saint.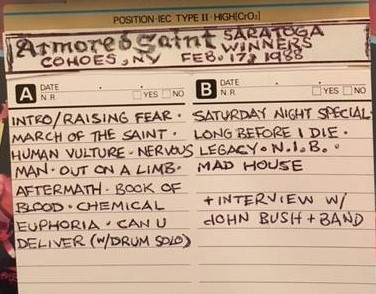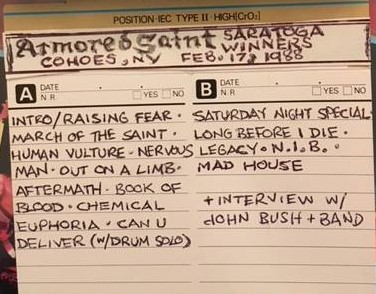 Setlist: Raising Fear, March of the Saint, Human Vulture, Nervous Man, Out on a Limb (Last known live performance), Aftermath, Book of Blood, Chemical Euphoria, Can U Deliver, Gonzo Sandoval's Drum Solo, Can U Deliver (reprise), Dave Prichard's Guitar Solo, Saturday Night Special (Lynyrd Skynrd cover), Long Before I Die 
Encore: Frozen Will / Legacy (Only known live performance) , N. I. B. (Black Sabbath cover – Last known performance), Mad House