Brooklynite and drummer for the Yeah Yeah Yeahs, Brian Chase, turns 43 years old today, February 12. Throughout his career, he made contributions to NYC's music world through the band and through his own ventures.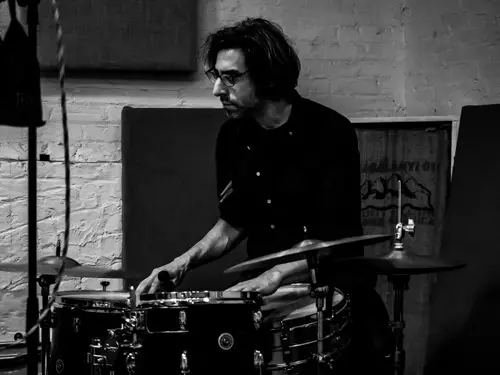 Chase met his bandmate and vocalist Karen O at Oberlin College in Ohio and joined her and Nick Zinner in 2000 after the former drummer stepped down. In 2001 they released their first EP which was self-titled. Throughout the year the Yeah Yeah Yeahs gained international recognition through touring. They were signed to Interscope Records and released their first album titled Fever to Tell in 2003 which gained them more success and went gold. Their sophomore album Show Your Bones released in 2006, putting them on the album charts at number 11.  The band came out with two more albums It's Blitz in 2009 and Mosquito in 2013. Their first three albums made them Grammy nominees for Best Alternative Music Album. 
Outside of his work with the Yeah Yeah Yeahs, Chase collaborated with more artists and has his own projects. He had two records with Seth Misterka which were released by the Australian Heathen Skulls label in 2007. He's played with other instrumentalists such as Yonatan Gat, Jessica Pavone, and more.
Chase's passion for music led him to create on his own and experiment with different genres of music. Drawing inspiration from La Monte Young and Marian Zazeela's installation Dream House, Chase expanded his catalog with minimalistic drone music. In 2013 he released his solo album Drums and Drones which is a project that focused solely on the tones of the drums and percussions. This sound has sent him on a quest with experimental music.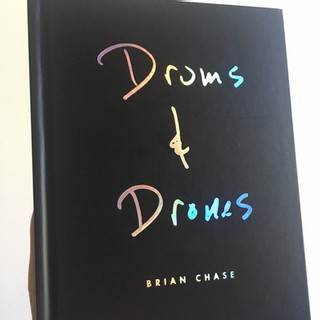 Brian Chase launched his label Chaikin Records in 2013 and released a triple album of Drums and Drones I-III. While he prepared to debut the label to the world, he became a father to a newborn and recently got married the year before. Chaikin was his original last name until his grandfather changed it to Chase. Under the label, he also released a joint album with saxophonist Catherine Sikora entitled untitled: after, serving as the second release. Chase's mission for Chaikin Records is to explore and find music through its diversity.