On December 8th, the life of legendary Gregg Allman will be celebrated with a special tribute all-star event. "The Midnight Rider: Gregg Allman's 75th Birthday Jam" will feature a diverse range of artists paying homage to the legendary Allman.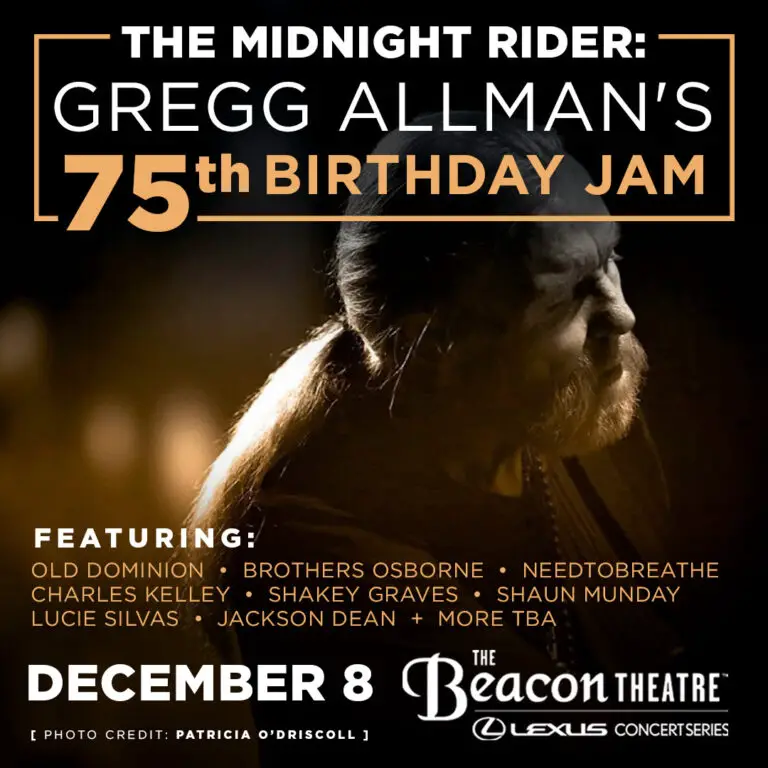 With some unprecedented performances from an extraordinary lineup of superstar artists, the tribute features a variety of devoted fans and admirers. With the help of musical director Kenny Greenberg, there will be more exciting performances at one of the late Rock & Roll Hall of Famer's favorite venues, New York City's historic Beacon Theatre.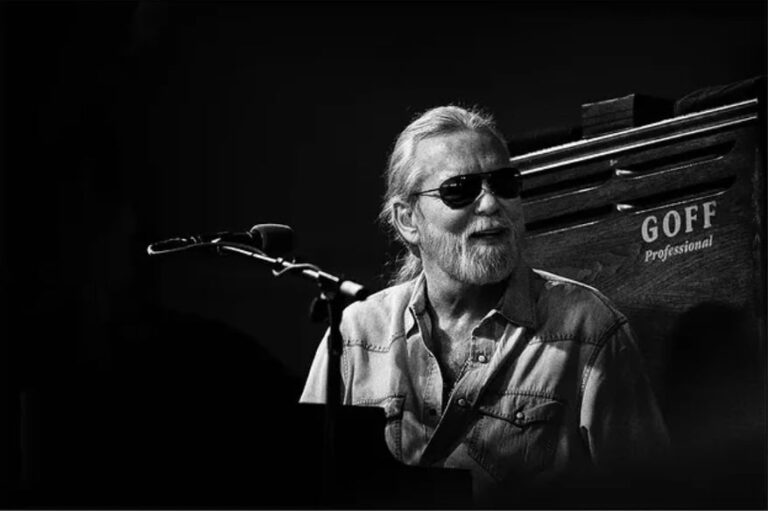 Some of the most exciting acts are 4x Academy of Country Music Award-winners Old Dominion, GRAMMY® Award-winning country duo Brothers Osborne, GRAMMY® Award-nominated NEEDTOBREATHE, Seven-time GRAMMY® Award-winning singer-songwriter (and Lady A co-founder) Charles Kelley. Along with this, Americana Music Award-winner Shakey Graves, acclaimed soul singer-songwriter-bass guitarist Shaun Munday, British singer-songwriter Lucie Silvas, and fast-rising country artist Jackson Dean. Additional superstar special guests will be announced soon. 
Though Gregg Allman's passing in 2017 has left a vast musical space that can never truly be filled. "The Midnight Rider: Gregg Allman's 75th Birthday Jam" poses as a remarkable valedictory and memorial to a true giant of American music.
Allman was undoubtedly among rock 'n' roll's greatest and most significant artists. He will forever be remembered for his hit songs "Midnight Rider," "It's Not My Cross to Bear," "Dreams," and "Whipping Post." He also made a remarkable list of honors over his five-decade musical journey, including the Allman Brothers Band's 1995 induction into the Rock and Roll Hall of Fame and 2012 Lifetime Achievement Award at the 54th Annual GRAMMY® Awards.
Tickets for "The Midnight Rider: Gregg Allman's 75th Birthday Jam" event are available by clicking the link here or by phone at 800-745-3000. The pre-sale begins Wednesday October 12th at noon EST and the general on-sale begins this Friday October 14th at noon EST.