New York City's post-punk, pop outfit, The Goodnight Darlings, are cutting edge. Bred from the William Faulkner quote 'murder your darlings,' nothing stands on safe ground. At any moment an explosion of creative energy, or sound, propels the band into an epic dance-rock performance on stage. With the glam of a fairytale princess, frontwoman, Kat Auster, commands the stage instantaneously while her counterpart, Wilson Jaramillo stretches the soundscapes of rock guitar.
Catch them this Thursday, May 2 at The Cutting Room in the heart of Manhattan at 9:30 pm.
Bonded by The Goodnight Darlings, and marriage, Auster and Jaramillo are one anothers' creative spark. Auster's style is bold, flailing on stage in a exuberant unicorn outfit earlier this year. A perfect match to the screaming notes from Jaramillo and his cutting distortion. As it turns out, the duo has been proven endlessly. Kat Auster is steeped in the likes of Madonna, Blondie and, according to The Village Voice, "Gwen Stefani's evil twin." Likewise, she is an esteemed Juilliard graduate and appeared as an MTV Made coach. Going toe-to-toe in his own light, Wilson toured with The Fugees, Wyclef Jean and sessioned for Mary J. Blige and DMC. The Fugees dubbed Wilson as 'the punk' and 'the scientist' because of his energy and endless effects.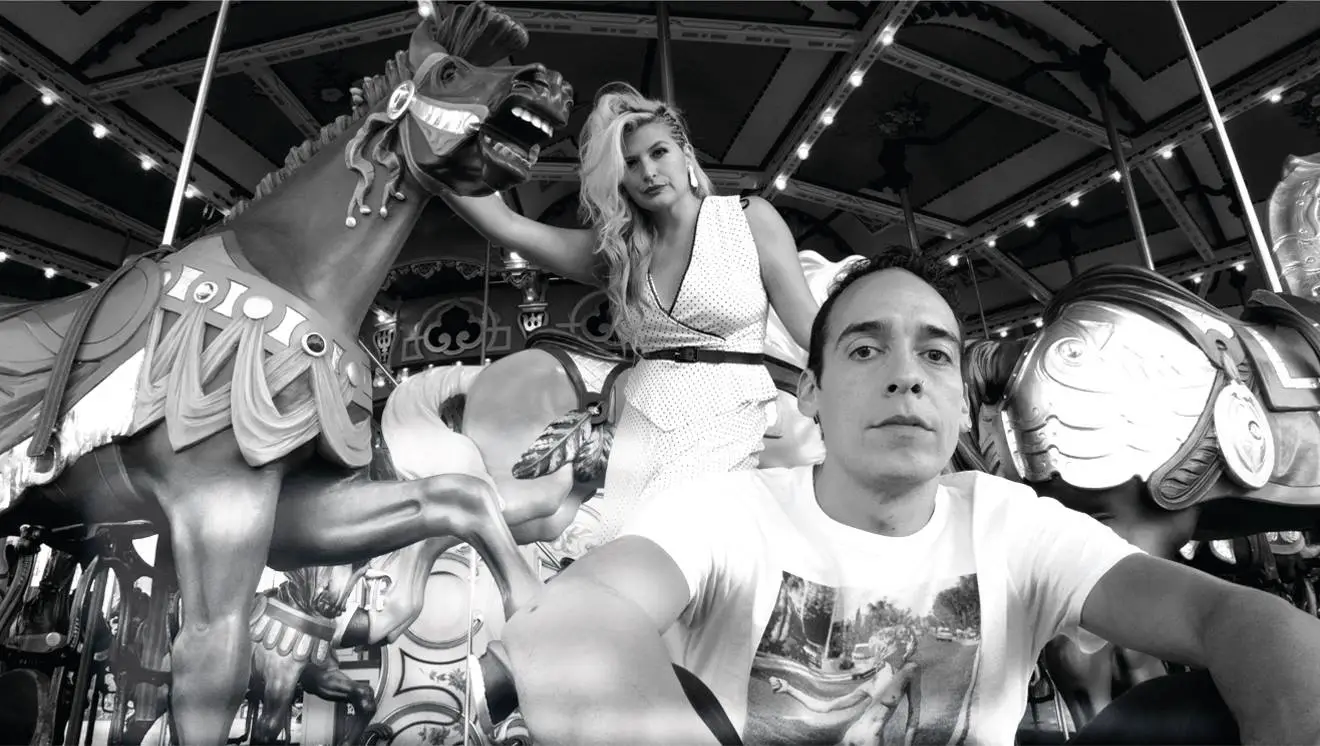 "You can't be too precious about your work, or get attached to pieces of it. The way I understood it [Faulkner] was to make sure you maintain irreverence and freedom when you write. When Wilson and I founded the band, we felt this way, having traveled around the world experimenting with different bands and genres," said Kat. "Then we changed the band name slightly to The Goodnight Darlings; the name has a darkness or a sweetness to it, depending on perspective. This dichotomy of dark, yet sweet, is very true to us – like a cherry-bomb."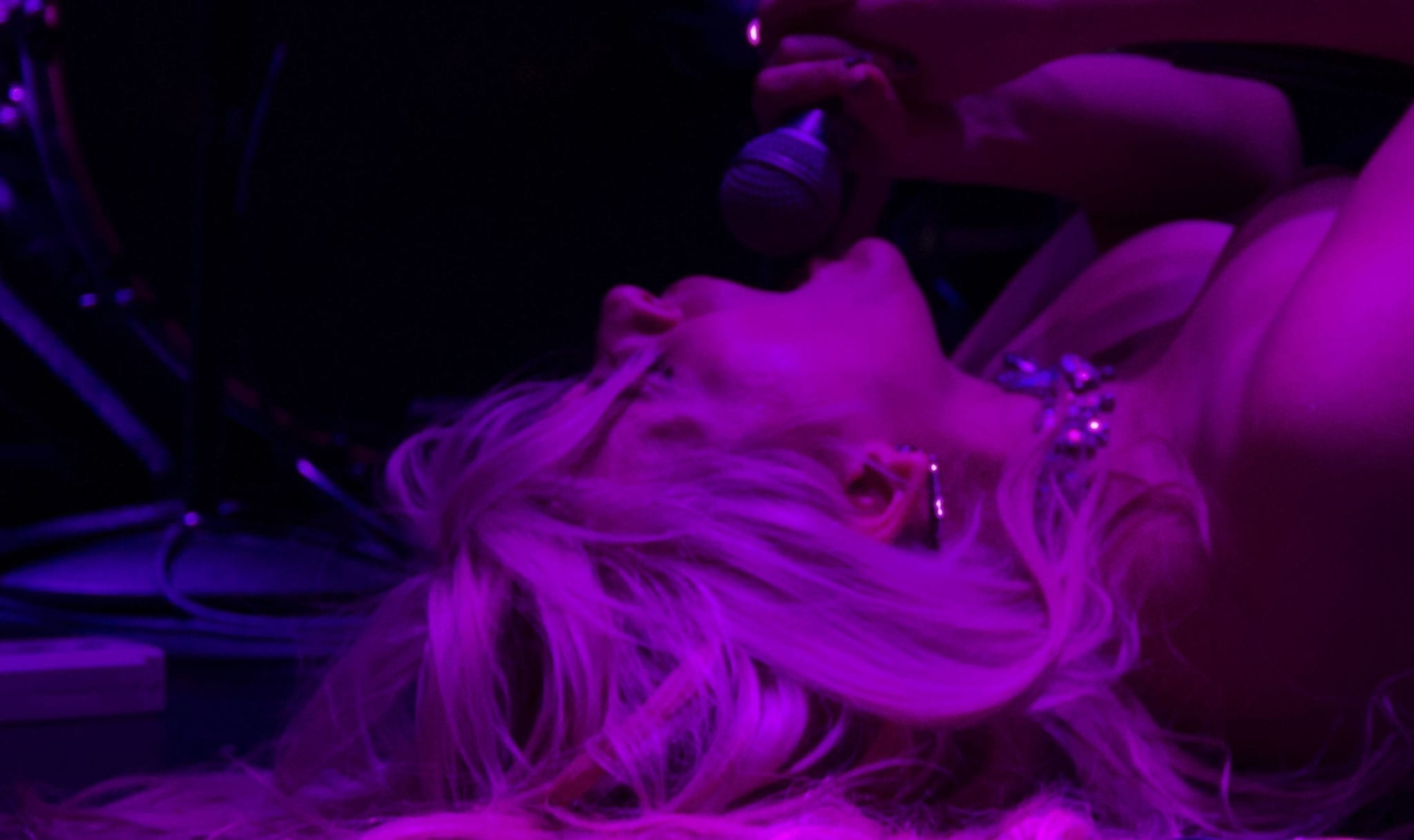 The Yin and Yang of The Goodnight Darlings is further exposed with Wilson's influences. From The Clash and Public Enemy to Jane's Addiction and Ice Cube, the punk has plenty to draw upon. "YYY's and Santigold are big influences because we come from the same school. When we started GND I wanted to incorporate a city vibe which was more electronic and hip hop, but not lose that punk rock edge," said Wilson – as if music was second nature to breathing.
"I was still learning how to walk when music hit me. My parents would listen to music from Ecuador and groups like The Platters. I would get lost in their perfect harmonies and felt a physical lump in my throat from the emotions coming out of the speakers," added Wilson. "I also would get hyper while listening to Little Richard and early Elvis…I have always immersed myself in music of all types."
The Goodnight Darlings continue to test their musical bounds in a collaboration with Oklahoma City rapper, Jabee on "Start Up," a single released earlier this year. What spawned from hip hop photographer, Robert Mayer, turned into a lifelong relationship between Jabee and the darlings.
"From the beginning, Jabee asked for my lyrics and wanted to really understand what my message was in the song. The way he approached it made me feel really at home. He's a kindred spirit. His energy is so special, and different from mine. We play off each other and I think it makes for captivating moments," said Kat.
"Jabee is another pro, very conscious lyricist  and easy to work with. When we finally met him in person we knew he was family for life," added Wilson.
The bands musical sense is also inspired by their bond which is nothing short of family-for-life. Bassist Joey D'Alessio has been sucked into this familiar world. "When we jam over new material, it really is like playing with my siblings. It's very free and unassuming, but rocks hard. GND is extremely collaborative and there are smiles for days in the rehearsal room. We are constantly surprising each other and playfully one-up each other to bring out the best. GND shows are exactly that, a show! The crowd gets involved, we command the stage and by the first hit it's a frenetic ball of fun."
All that The Goodnight Darlings are, transcend from their music and persona to visually breathtaking music videos. Their 2017 release of "Carousel" is as colorful as it sounds. Driving palm-muted guitar rushes in with the changing backdrop-rooms in rotation. "Empire Vampire" contrast in a darker sheen, featuring members of Cirque du Soleil.
Aside from The Goodnight Darlings, Kat and Wilson create musical jingles – a polar opposite of punk-rock. "I think one keeps the other fresh. What's cool about writing jingles, is that you're like an actor. You take on whatever the client or product needs. We always aim to do it super well, so it has to become a part of you," said Kat. " You can learn a new vibe or approach. One time I had to sing a Kesha cover, and I never really listened hard to her inflections. There's always something cool to learn and throw in the cosmic stew of our music."
The Goodnight Darlings are more entity than sound could bare. More edge and less genre, always pushing new musical territory. Their excitement is evident and as the band continues on their DIY path, creative doors are held wide open. Push your limits Thursday at The Cutting Room and become apart of the honorary Darling family. Get your tickets in advance HERE. Follow The Goodnight Darlings on Instagram and Spotify.