Cait Devin is an 18 year old indie/alt pop/rock singer-songwriter from Utica. Although young, this self-described "strummer and shredder" is musically and creatively talented. Cait currently is an independent artist, but recently released her first album and has collaborated with several other artists.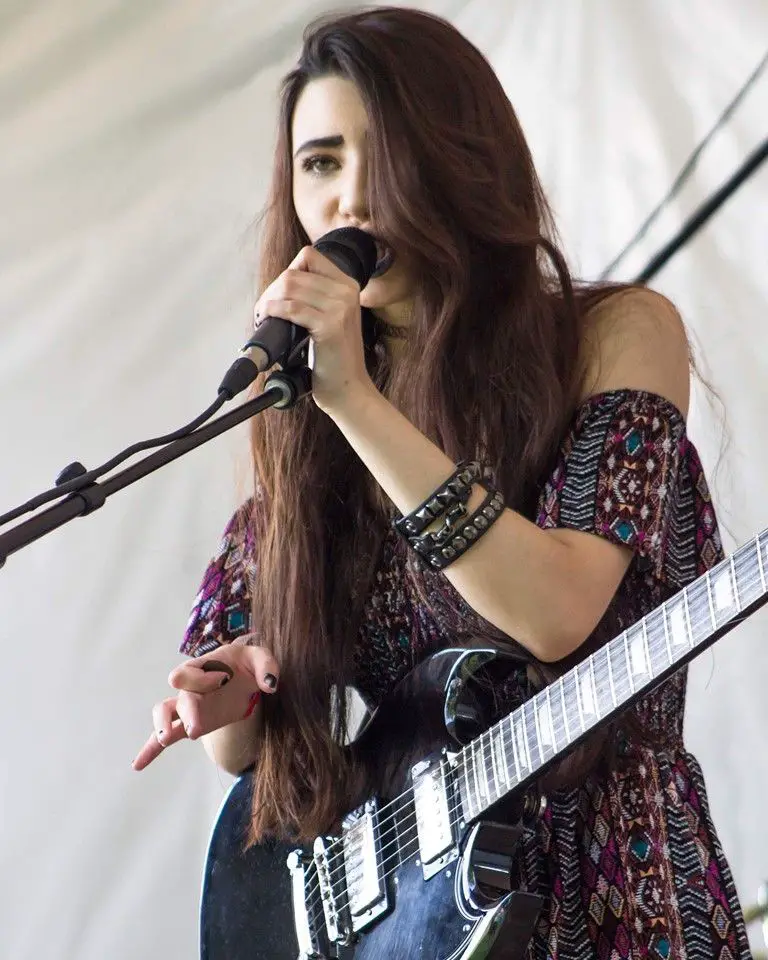 Cait tells NYS Music, "I've been singing my whole life, but picked up an acoustic guitar in my mid teens. I began playing lead guitar two and a half years ago and ever since, I've spent a lot of my time diving into it more." Her album, Cait Devin (Unplugged), is entirely acoustic; however, she still spends a lot of time with her electric guitar. 
Cait says that "just keep playing" has been her motivational mantra since the start of her career, and she has not disappointed herself. Despite her young age, she "has written hundreds of songs." When she was just 16, she was a SAMMY's People's Choice Award finalist before even having a record out. She won "Extrodinary Talent of the Week" in Syracuse, and, later that year, released her first EP, "Gemini Rising." Soon after, she booked a tour in Nashville.
Cait frequently uploads original songs and covers of various artists online and proves to have a wide range of talent. She's covered The Cranberries, MGMT, The Beatles, Slipknot, and more. She's covered so many artists that she "wouldn't be able to pick" her favorite. She even remixes famous songs and themes, making them entirely her own. She has entire playlists of covers and originals on YouTube available for free. 
Cait writes about her own experiences, saying she draws inspiration from life. "I take random inspiration here and there and just write about it," she comments. "Some of my influences for my songwriting include Ed Sheeran, Taylor Swift, Grimes, and the Weeknd. As far as my lead playing goes, I would say players like Nita Strauss and Steve Vai." The great variation in her top influential artists perfectly shows how Cait's music style and skill are so adaptable. She can blow audiences away with soft acoustic pieces but still shred like a pro. Her powerful and emotional vocals shine brightly in every piece she writes or covers.
Although a young independent artist, Cait's talent is attracting attention. She's performed at different venues, and recently went live on the News 12 Facebook page and played two songs from her album, and has previously been featured on top NY radio stations. She has over 2k subscribers on YouTube, and more than 8k followers on Facebook. She's collabed with Jared Dines, Hiram Hernandez, and more, and recently appeared on the single "Unbroken" by Michael Angelo Batio, along with Vinnie Moore and Andy James. She also has a new, big "shred collab" project in the works, but can't say much about it. Be sure to follow her for updates!
Cait Devin (Unplugged) is available for purchase or streaming, and she has more singles and EPs available on Spotify. Follow her on (Facebook, YouTube, Instagram, Twitter, and TikTok to stay up to date on all of her content.