We have arrived at Round 2 of NYS Music's March Madness 2022. Below you'll find 16 matchups between 32 bands and artists from across New York State, from numerous genres, all on the rise and ready to make a name for themselves.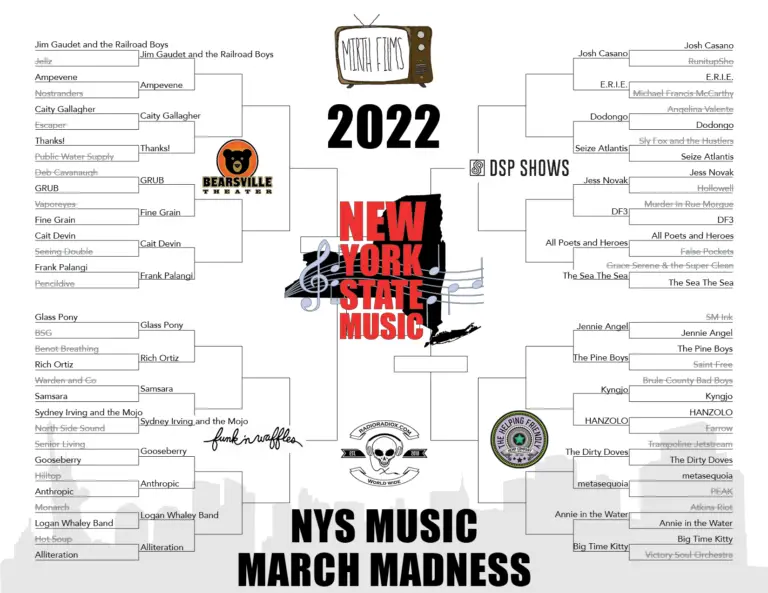 Since 2015, New York State Music has crafted a March Madness competition that spans all the musical harbors of the Empire State. As fans and musicians, the NYS Music team aims to spotlight the great talent found across New York in a friendly contest, bringing broader attention to the next generation of artists and bands on the rise. March Madness 2022 highlights 64 bands and artists you might not know, but should know, as these homegrown talents are making waves through the New York State. Check out Round 1 here.
Enter your email address, meet the bands and artists below, and vote for your favorites!
Bearsville Theater Region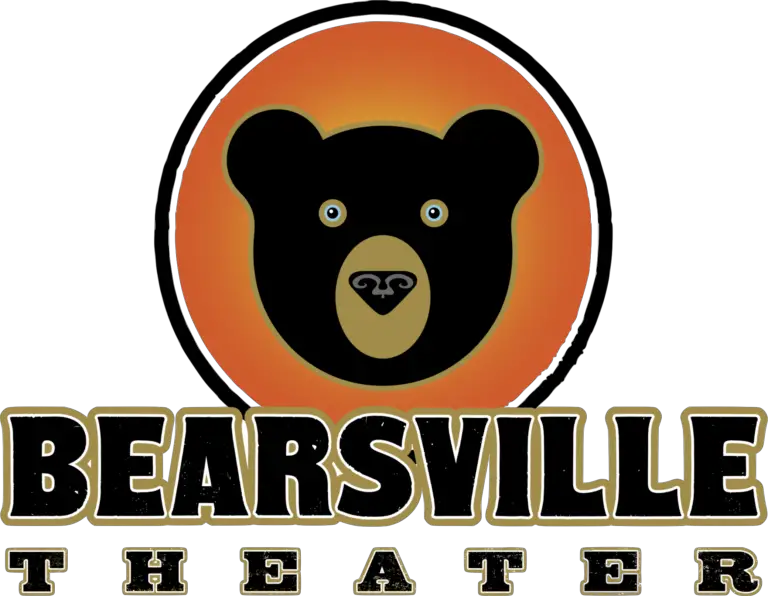 Jim Gaudet and the Railroad Boys vs Ampevene
Jim Gaudet and the Railroad Boys from Albany perform hard-driving, up-tempo acoustic Americana Roots music from the traditions of country, folk, and bluegrass with creative original story songs from Jim the main focus. Listen to their recent EP Hillbilly Rock n Roll here
Ampevene from Albany are a fresh, experimental fusion of original Progressive Rock, Psychedelic, and other genres. Ampevene's music represents an amalgam of the mayhem of Mars Volta, the psychedelic sounds of Pink Floyd, the hypnotic trance-like quality of Tool, and the funk of a Frusciante-Chili Pepper jam. Listen to their David Bowie live set from November 2019 here.
Caity Gallagher vs Thanks!
Caity Gallagher is a folk singer songwriter based in Albany, with rootsy compositions and lilting vocal lines serve to showcase intimate lyrics that tell universally relatable stories. Caity has been likened to a modern combination of The Cranberries and Jackson Browne. Listen to her newest single, "Give It All," here.
Thanks! From Saratoga Springs leave audiences with a show to remember whenever they hit the stage. What started out as three guys in a basement, has continuously built into a theatrical, reflective and dramatic performance that moves fans of all ages. Listen to their new single "I Choose You" here.
GRUB vs Fine Grain 
GRUB is an Experimental Rock group based out of Buffalo/Niagara Falls. Their original catalogue can be described as uniquely inventive, adventurous, and welcoming to new listeners. Each song showcases a seamless blend of genres such as funk, psychedelic rock, electronic, hip-hop, metal, and reggae amidst a pop-esque composition, so there are elements on the table for all. Their website has videos and more.
Red pill or blue pill? Fine Grain took both with a Genny and got banned from Trader Joe's. The girthy tones of this gritty, shoegazy punk band from Albany will remind you of late nights on a stoop in September, your first beer after work, weird questions about your parents cephalopods, and of course, the crushing weight of capitalism. Visit here for a link to all their different streaming options.
Cait Devin vs Frank Palangi
Cait Devin is a 20 year old alt-pop artist from Utica with a diverse range of audiences and experience in many genres of music. Cait is also a lead guitarist alongside being a singer songwriter, and has put together various shred collabs. No stranger to playing live, Cait has been booking frequent shows in Central New York since she was 15, and expanded to NYC and Nashville by age 16. Listen to her song "K9" here.
Frank Palangi is an indie rock artist from Queensbury, with a fuel and passion that makes his deep and gritty rock a must listen. Combine his vibrato voice and charismatic charm, and you've got a rock legend in the making. Palangi's mission statement is "I have no plan B in backing down on my dreams." Listen to his latest single "Dead Man" here.
Voting for Round 2 has closed. Stay tuned for Round 3 starting on Friday, March 11 at 10am!
Funk n Waffles Region

Glass Pony vs Rich Ortiz
Glass Pony, a jam band out of Albany have developed a unique sound in the past few years, with a wide array of originals with danceable grooves, unique setlists and compelling improv. Check out their most recent single "Daydream"
Rich Ortiz from Lake George has a style that is truly his own and music that is his soul. A product his family's cultural diversity and strengths, Rich has focused all of his talents and time on his acoustic solo act since age 17. Watch a profile of Rich here.
Samsara vs Sydney Irving and the Mojo
Samsara hail from Long Island, with band members Charlie, Ben and John playing music together at any early age, drawing influence from several styles, including grunge, funk, metal and alternative. They are working on new releases with GRAMMY Award winning Producer Steve Adobbo and have upcoming spring and summer shows, including Rock Stock and Barrels Festival in Rockaway Beach (home of the Ramones) and the Great South Bay Music Festival. Samsara's alt sound can be heard on their 2021 release Paralyzed in Paradise.
Sydney Irving and the Mojo, based in Syracuse, features 18 year old Sydney Irving, who has been named the 2020 young adult artist of the year by the International Singer Songwriters Assocation, where she will perform this summer in Atlanta, GA. They'll be performing across New York and three other states this summer. Sydney received the Brian Bourke Award for Best New Artist at the 2022 Syracuse Area Music Awards. Watch "Seasons Change" here.
Gooseberry vs Anthropic
Gooseberry is a 4-piece band from Brooklyn, born during the Fall of 2019. Their combination of blues, R&B, and indie rock is a recipe for a unique sound that Gooseberry delivers in each song. Listen to their recently released single "Sleep" here
Anthropic from Buffalo perform grinding death metal, inspired by1980's grindcore, crust punk and death metal. They'll play Doused in Death Fest in Buffalo in March. Listen to their 2020 release Architects of Aggression here.
Logan Whaley Band vs Alliteration
Logan Whaley Band from Long Island is a culmination of the best material & musicians Logan has written & met over the last 8 years since graduating from Music School. His music can be best described as having old-school sensibilities with a new-school vibe. He releases his debut album "On The Cusp" on March 4, 2022.
Alliteration from Poughkeepsie perform self-described weird boi punk rock and have recently released their LP Reject. Formed in February 2015, Alliteration combines the driving riffs of alternative and indie punk, elements of a diverse array of genres, and a fun stage presence that shows the passion they hold for their art. Listen here.
Voting for Round 2 has closed. Stay tuned for Round 3 starting on Friday, March 11 at 10am!
DSP Shows Region

Josh Casano vs E.R.I.E.
Josh Casano is a local acoustic artist who has been performing in the Capital Region for almost 8 years. Along with covers, Josh incorporates his own writing into each performance. He holds a degree in Music Education from The College of Saint Rose focused on classical guitar, voice, and piano. Josh is currently fronting the group Josh Casano & the Fam. Catch him at The Strand Theatre in Hudson Falls on April 21 at 7pm. Listen to "You Said Hi" here.
A band called E.R.I.E. describe themselves as "Four dads from Upstate NY making indie rock" The Albany quartet released their debut project "Don't Wanna Live, Don't Wanna Die" just over a year ago on Mint 400 records. Listen to "The Dirt Inside Your Soul" here.
Dodongo vs Seize Atlantis 
Dodongo is a funk/fusion band based out of Brooklyn. The group describes themselves as "six friends making it up as we go along." Listen to their November 2021 performance from Brooklyn Bowl here.
Fueled by punchy bass, hard-driving percussion, melodic lead guitar, and pronounced moody vocals with meaningful lyrics, a truly dynamic range of soft to heavy Alternative Rock defines the unique, tight sound of Seize Atlantis. Formed in 2019 out of Glens Falls in upstate New York, Seize Atlantis is a four-piece band most closely influenced by bands such as Red Hot Chili Peppers and Pearl Jam, providing their own spin on a variety of covers from classic rock to modern pop in addition to their own original music. Listen to "The Unstoppable Groove" here.
Jess Novak vs DF3
Jess Novak takes no prisoners, performing with a fiddle on fire, powerful vocals and a fierce band behind her. The leader of a pop, rock, soul-pumped group from Syracuse brings passion to every performance, with energy, superb musicianship, engaging songwriting and ability to win any crowd. Listen to "The Joke" here.
Donny Frauenhofer Trio, also known as DF3, have been coined as "The Weirdest Music You've Never Heard." Donny's trio is creatively driven by spontaneity. The group travels through time signatures, styles, and key signatures with ease, making Frauenhofer's complicated compositions sound like a walk in the park. The group plays a daring brand of original music with unique arrangements of popular tunes tastefully sprinkled in.  Listen to "Daylight" here.
All Poets and Heroes vs The Sea The Sea
In the summer of 2015, Rob McCall & Corey Jordan met and founded All Poets & Heroes out of their hometown of Syracuse. That summer, the duo began crafting a sound that explored resonating folk melodies with that of the sensible nostalgia that filled the 90s alternative music scene. Since then, the duo has grown into a full-fledged band developing towards an introspective project that aims to challenge listeners to feel, and to feel deeply. Listen to Occhiolism here.
The Sea The Sea (Chuck E. Costa and Mira Costa) is an Upstate New York based indie folk-pop duo featuring what Bob Boilen (NPR's All Songs Considered) calls "excellent harmonies" & Huffington Post calls, "Two of the loveliest male-female voices you might ever hear this or any other year." The group's 2020 release, Stumbling Home, dubbed "otherworldly" by RollingStone marks the duo's third full-length album, and the duo's first primary recording / engineering credits on one of their albums, as well as that of co-producers—teaming up with recent Grammy and Tony award winner Todd Sickafoose (Hadestown, Anais Mitchell, Ani DiFranco, Andrew Bird). 
Voting for Round 2 has closed. Stay tuned for Round 3 starting on Friday, March 11 at 10am!
The Helping Friendly Hemp Company Region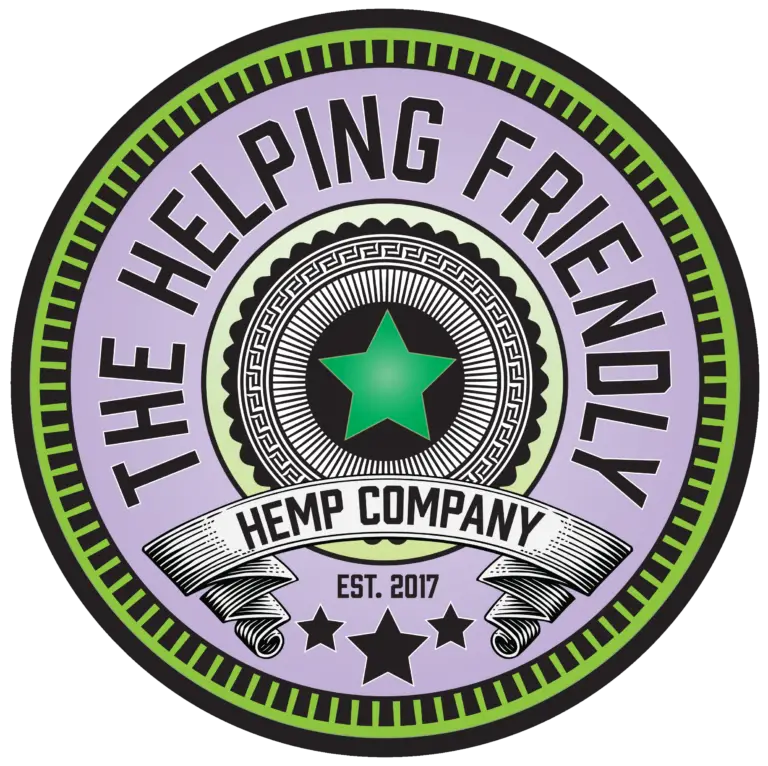 Jennie Angel vs The Pine Boys
Jennie Angel is an actress in the Hudson Valley who recently rediscovered her love for music. Started playing the guitar when she was 16 and has been singing she was born, now performing popular country hits! Jennie has most recently been added as a member of the Academy of Country Music and will be attending the awards show in March. She'll perform on April 9 at Karl Hall in Wilkes-Barre, PA and on June 3 at The Chance Theater in Poughkeepsie. Discover more on her website.
The Pine Boys reside in Albany and consist of three members: Andrew Cerone, Brett Maney and Sam Lasky. Musically, the group is an eclectic brew of Alternative Rock, Hip-Hop and Funk. They blend character driven story telling with memorable riffs and grooves resulting in something truly their own. They recently released their new album Vacationland and will perform at Pauly's Hotel on St. Patrick's Day.
Kyngjo vs HANZOLO 
Kyngjo is not only about his melodies but he's about his business and making his family proud. When he's not working in Albany he's networking in Atlanta or in the studio making music. As an independent artist, he is funding his dreams and making the sacrifice to reach his goals. Soon to be the go-to artist for hooks. Check out YouTube for an official video for "Calling Me."
HANZOLO is a 7-piece band from Upstate New York, toting an explosive and emotional sound that mixes soul, jazz, rock, and funk. Their songs are dance-ably fun with thoughtful lyrics, backed up by a bright horn section. The band's website contains videos and upcoming tour dates.
The Dirty Doves vs METASEQUOIA
You'd be hard pressed to find a more fitting description of Syracuse's The Dirty Doves than what you'd find as Urban Dictionary's top definition of a "Dirty Dove": "Cute and cuddly as a dove, but down and dirty like a city pigeon." The Dirty Doves – Jamie Cunningham and Anthony Saturno – have created Pure & Simple, an album that's somehow sweet, sultry, and serene. Hear for yourself on their Spotify page.
METASEQUOIA sprouted in 2007, taking root in Ithaca and is getting set to release their new album In The Redwoods in April and partnered with their label, New Vine Records. Following the release, they will be trekking on an album tour, with dates set from April – August in CNY, Massachusetts, Connecticut and surrounding areas. Tour dates and cities to be announced soon! Check them out at metasequoia-music.com
Annie in the Water vs Big Time Kitty
Annie in the Water's music is a groovy combination of Reggae, Funk, Rock, Blues and Jamstyle written with a conscious dose of positive vibes, unique melodies and intelligent lyrics. Their Upstate-centric music evokes the feeling of driving down mountain roads with longtime friends. As the sun rises in the rearview, an unwritten story awaits on the road ahead. Their new album Sun At Dawn is available for pre-order now and an upcoming gig is scheduled at The Hollow on March 4th, 2022.
Big Time Kitty (B.T.K.). Is a funky ass two man band based out of the Adirondacks. Their SoundCloud page gives you a taste of both their original hits and cover selections like "2001" and "Tubthumping."
Voting for Round 2 has closed. Stay tuned for Round 3 starting on Friday, March 11 at 10am!
NYS Music has partnered with businesses across New York State to highlight these 64 up and coming bands. Regional sponsors include Funk n Waffles, a premiere music venue in Syracuse established in 2007 with a unique take on the culinary and entertainment industries, offering a wide variety of gourmet waffles and breakfast food, as well as offering live music every night! Bearsville Theater in Woodstock is where Americana was born – where Dylan took folk music and married it to Rock & Roll. where folk went electric, and where Janis took a breath and recuperated, before launching her hurricane energy and heart stopping songs out into the world. Renovated in 2019-2020, Bearsville Theater has an impressive calendar of shows for Hudson Valley music lovers.
DSP Shows based in Ithaca, NY and Northampton, MA, is one of the leading independent concert promoters in America, with shows at venues including State Theatre of Ithaca, Hangar Theatre, The Haunt, Beak & Skiff Apple Orchards, Brewery Ommegang, Asbury Hall, The 9th Ward at Babeville, and Daryl's House among others. The Helping Friendly Hemp Company offers a wide variety of industry leading products including tinctures, soft chews, and hemp flower, using only USA grown hemp extract.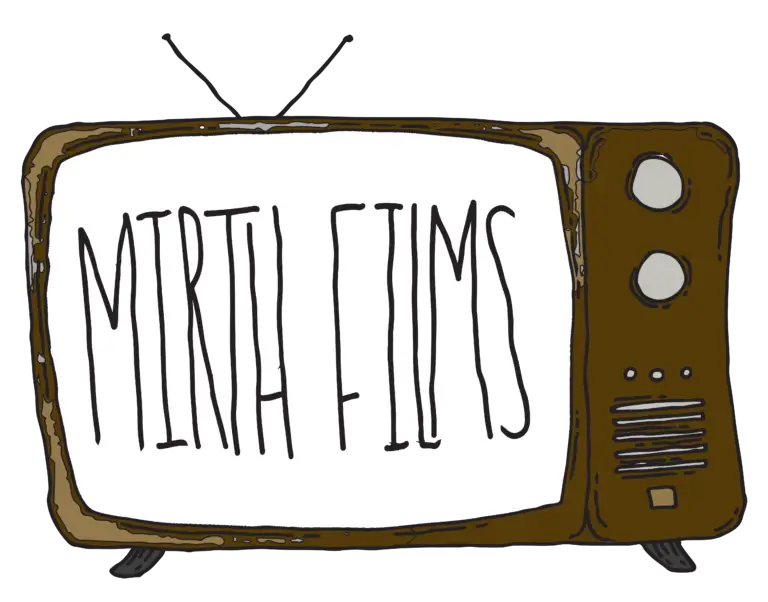 The winners of each region will be rewarded with a collection of prizes worth $3000. Partners for NYS Music's March Madness 2022 include Mirth Films from Albany, a music news/entertainment outlet that specializes in original video content and live streaming, with news coverage ranging across the whole country, who will provide a professional multi-camera recording session at a prestigious venue in Albany for the winning band, premiering exclusively on Mirth Films.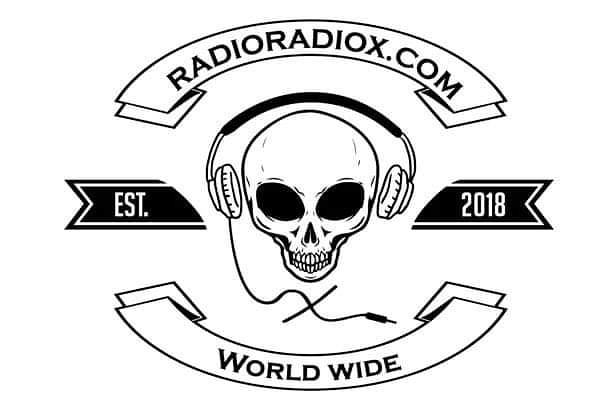 The XPerience Monthly is the greater Capital Region's alt-monthly newspaper, bringing independent music and thought provoking articles to the area. The XPerience Monthly will feature the winning band in a newspaper profile and interview this summer.
Check out Past Years' NYS Music March Madness Here