The Hamptons in Long Island hosted a charity "drive-in," concert that proved to be a public health threat after video footage revealed a mass crowd of people.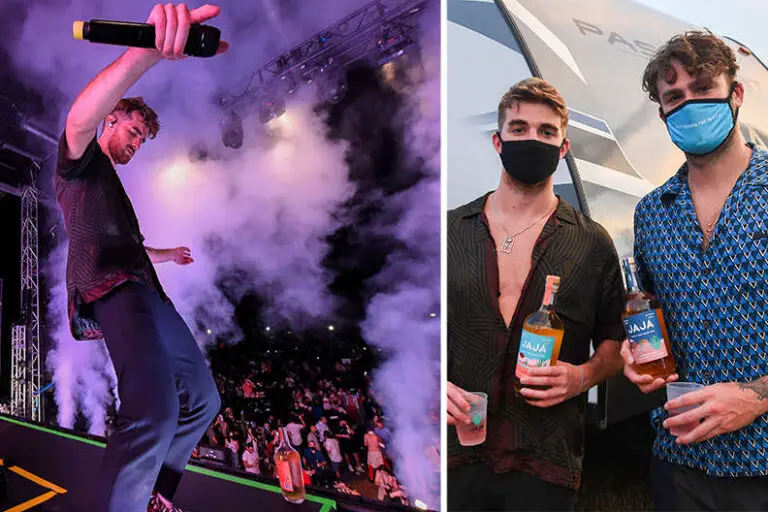 The concert, Safe and Sound, went under investigation after the footage was posted. As a result, it created an uproar on social media.
Safe and Sound featured DJ performances from the Chainsmokers and Goldman Sachs' CEO, David M. Solomon. The tickets ranged from $1250 to $25,000 which went to charities including, No Kid Hungry and Children's Medical Fund of NY.
A spokesperson for Goldman Sachs told CBS MoneyWatch that Solomon hadn't witnessed any violations.
"David agreed to participate in an event for charity in which the organizers worked closely with the local government and put strict health protocols in place. He performed early and left before the show ended. The vast majority of the audience appeared to follow the rules, but he's troubled that some violated them and put themselves and others at risk."

– Goldman Sachs' Spokesperson
Alongside the DJ's, Southampton Town Supervisor Jay Schneiderman played with his band, but never witnessed any violations. He stated in a news conference in Southampton that guests gathered later. Because of this, the town cited the Chainsmokers concert.
The event organizers, In The Know Experiences and Invisible Noise, made a statement to Billboard. They insisted they always enforced social distancing regulations and instead, blamed the angle of the video for not portraying how well they followed CDC guidelines.
According to the CDC website, everyone should stand at least 6 ft. apart in crowds and wear face coverings. The footage showed a cluster of guests less than 6 ft. apart. It is unclear whether any of them were wearing face-coverings.
Not only were civilians all over the U.S. angered by the concert, but also Governor Andrew Cuomo. Cuomo took to Twitter with his rage about the footage.
"Videos from a concert held in Southampton on Saturday show egregious social distancing violations. I am appalled. The Department of Health will conduct an investigation. We have no tolerance for the illegal and reckless endangerment of public health."

-Governor Andrew Cuomo
At this time, the concert is still under investigation but not coincidentally has led to the cancellation of moe.'s Miracle Mile in Vernon and Twiddle's Drive-In, Jam Out trio of shows in Lake George, all slated for the weekend of July 31-August 2.