Summerstage Anywhere announced its plan to put on Global Performances. Summerstage Anywhere is being put on by Capital One City Parks Foundation and is hosting a variety of performances, DJ sets, conversations and more from the global sector of the digital series. The global series took off on July 21. The shows will be available on the SummerStage YouTube channel.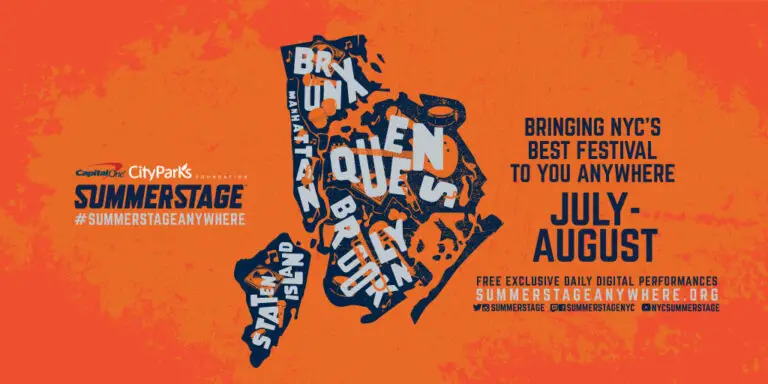 Summerstage Anywhere has been presenting nearly daily content since July with Mondays hosting Contemporary Dance, Tuesdays with Global content, Wednesdays Indie Rock with content, Thursdays with Latin content, Fridays with Hip Hop content and Saturdays with Jazz content. Their global content includes Brazilian Drag Queen, Pabllo Vittar and Brazilian singer/songwriter, Duda Beat on Tuesday, August 4at 8PM EST on SummerStage's Facebook, YouTube, Twitter, Instagram. Tunisian singer-songwriter Emel Mathlouthi on Tuesday, August 11 at 8PM EST on to be announced platforms. There are more shows in the works with details to be announced in the near future.
SummerStage Anywhere Global Series has some content available to watch in full now on the SummerStage YouTube channel now. These include a Culture Talk with legacy SummerStage artist and Grammy award winner, Angelique Kidjo and veteran entertainment journalist and Executive Director of the Museum of Contemporary African Diasporan Arts (MoCADA), Amy Andrieux. There will also be a session with the iconic Femi Kuti, who performed live exclusively for SummerStage Anywhere from the New Afrika Shrine in Nigeria.
Summerstage Anywhere is also hosting a variety of performances on their website for free daily. To check out the schedule visit their website. These free shows intend on providing exclusive content easily available to the public all summer long.
For more information on Summerstage Anywhere's global performances visit their website.